Image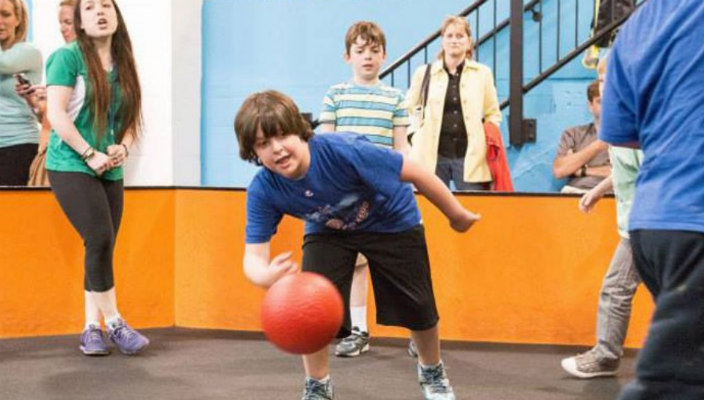 Every morning this summer, when I drop my 6-year-old son off at Jewish day camp, he immediately makes a beeline for the orange-walled pit where the kids play a variant of dodgeball called ga-ga. A counselor drops the ball, it bounces three times ("ga! ga! ga!"), and then the game begins. Players hit the ball at each other using their hands, and if you're hit below the waist with the ball, you're out. The game continues until there's a winner, and then starts over again.
My son's daily ritual always brought something of a smile to my face, as I, too, was once an avid ga-ga player, back in my own Jewish summer camp days. At Olin Sang Ruby Union Institute, the Reform-movement-affiliated camp in Oconomowoc, Wisconsin, I spent long afternoons playing ga-ga in the building known as Port Hall, first as a camper and then as a counselor, throughout the 1990s. Over years of playing, I perfected several strategies, such as the best ways to bounce the ball off the wall, how to do a reverse hit through the legs, and how best to avoid hand rug burns—"ga-ga knuckle"—and other common injuries. To me, ga-ga was as much a part of my Jewish summer camp experience as song sessions, "bug juice," and camp cheers.
Have something to say about this post? Join the conversation in The Tent, the social network for congregational leaders of the Reform Movement. You can also tweet us or tell us how you feel on Facebook.
Related Posts
Image
When adults find out about my job as director of URJ 6 Points Creative Arts Academy, many of them say the same thing: "I wish that had existed when I was a kid!" I know how they feel.
Image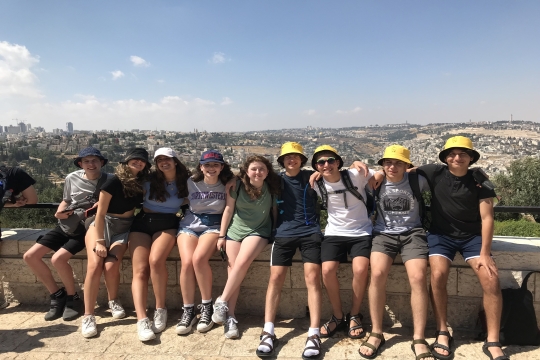 We are excited to announce that, thanks to a generous commitment from RootOne LLC (seeded by The Marcus Foundation and powered by The Jewish Education Project), the certificate will now be worth $3,250!* We hope that this increased amount allows all Reform Jewish teens to travel to Israel as a rite of passage.
Image
Summer 2022 was full of opportunities and growth. We celebrated the joy and beauty of camp and Israel experiences, infused intention and meaning in our planning and programming, and enabled campers, summer immersive participants, and staff to create communities of respect and belonging.