Image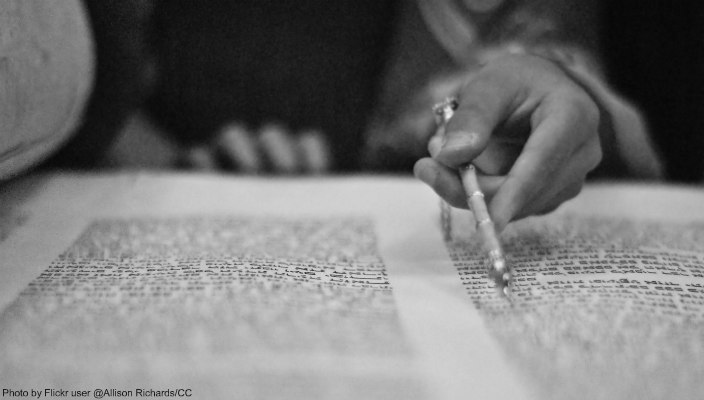 Jews come in all colors, and our diaspora is beautiful and vast! North Africa and the Middle East are among the places from which Jews originated, and we have lived on every continent. We're a global, multiracial people that's growing more racially and ethnically diverse through interfaith and interracial marriage, conversion, and adoption.
In the United States, February is Black History Month. It is one among many opportunities for us to acknowledge and reflect upon our collective racial and ethnic diversity, and learn more about the experiences of Jews of African-American descent in particular. There is much to celebrate, but there is also difficult work yet to do. For example, similar to Jews of color of Asian or Latino descent, black Jews frequently experience a phenomenon I call "perpetual stranger status."
We were all once strangers in the land of Egypt, but because of the dynamics of race in North America—such as unconscious racial bias and social conditioning around stereotypical Jewish traits—Jews of color are perpetual strangers in communal Jewish life. Consequently, we Jews of color often are greeted with long stares or concerned looks, confused for hired help, and constantly asked to explain how or why we are Jewish.
A young biracial Jew once shared with me the negative experience of "people questioning other people's identity. If there are five Jewish people in a room, all of them white except for one person who's black, invariably, one of the white people will ask only the black person: 'So, how are you Jewish?'"
It is no wonder that after years of so many Jews of color being treated this way, we often do not feel welcome in the Jewish community. I am particularly reminded of this every time I hear that, once again, an African-American Jew has been treated like a suspected criminal at a Jewish institution. Cumulatively, these experiences are deeply hurtful and push Jews and their loved ones away from our sacred community.
When we leave people out, we cut off vision, possibility and power. Jews of color are remarkable and have many stories and lessons that our broader community has yet to hear and learn from us. Racial and ethnic diversity inclusion will play a critical role in guiding us toward the robust Jewish future we seek.
I'm reassured by the fact that our communities and congregations have an important and powerful leadership role to play in acknowledging and addressing this issue, which connects both to audacious hospitality and to tikkun olam.
Here are four things you can do to alleviate "perpetual stranger status" in your community:
Consider everyone as part of the family. Treat every person who walks through your institution's doors as a member of our extended Jewish family. Even if you're not sure. If they're not Jewish, they will likely let you know.
Take action! Review and act on this list of 18+ Things You Can Do to embrace racial diversity. Join the RAC's Racial Justice Campaign: Reflect, Relate, Reform.
Host or attend a training or teach-in. We offer lots of resources, including robust study guides and other materials that can help you facilitate discussions and learning in your community. If you're in the Boston area, please join me at Reform Jewish Outreach Boston's upcoming seminar, Embracing Racial Diversity in Our Jewish Communities on Thursday, March 10 at Temple Shalom of Newton.
Let us know what you're doing. Some of our congregations are already deeply engaged in this work; others are just beginning to be intentional about racial inclusion. We'd like to hear from you. If you would like to be part of advancing this work in your congregation, community, or in our movement, join the conversation in The Tent, the social network for congregational leaders of the Reform Movement.
Have something to say about this post? Join the conversation in The Tent, the social network for congregational leaders of the Reform Movement. You can also tweet us or tell us how you feel on Facebook.
Related Posts
Image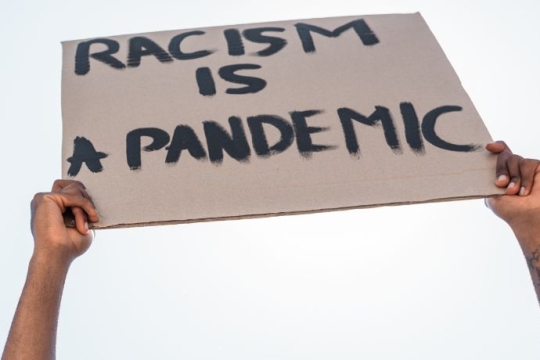 In the video "Owning Our Racial Equity Work Ahead," Yolanda Savage-Narva, the Union for Reform Judaism's director of Racial, Equity, Diversity, and Inclusion (REDI), calls on each of us in the Jewish community to do three things.
Image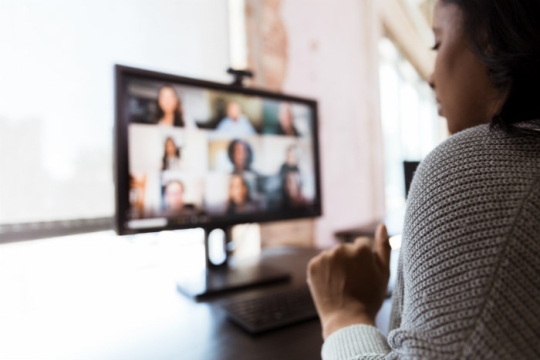 Affinity groups are important spaces for people to further consider their identities and draw strength from similarly identifying individuals.