Image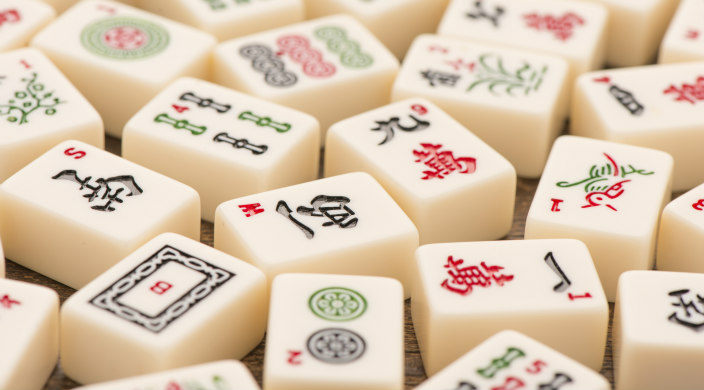 Many Baby Boomers remember listening to the sounds of tiles clicking on their mother's game tables and smelling the smoke wafting from their cigarettes. Usually a lovely lunch or snack was served by the hostess and the games went on for hours. This was the social world of Post WWII housewives. Now in the 21st century, their daughters and granddaughters are reviving the game of Mah Jongg. There's no smoke and the snacks are healthier, but the clicks of the tiles sound the same.
Seven years ago our sisterhood, Women of Isaiah at Temple Isaiah in Lafayette, CA, noticed a resurgence of the game among an intergenerational group of women. Some had played for 40 years, and some were just learning, but everyone loved the game. We turned this interest into a highly successful "fun"draiser. There are many tournaments in our local area, but we decided that our population would prefer a more relaxed event - to play with friends, have a nice lunch, & bid on beautiful gift baskets.
We started out using the Grand Hall in the foyer of a local health club near our temple. They had a café which catered lunch for the 40 attendees. We outgrew the space and parking was limited so we moved to our Temple's Social Hall which accommodates about 100-120 players.
Initially we had two teaching tables for beginners. Through the last seven years, we've seen our numbers increase dramatically as players who attended previous Mahj Madness "Fun"draisers returned year after year.
The Keys to Our Success
Set the date early and do lots of publicity. Make your flyers colorful and inviting. Don't limit your outreach to just your congregation: post flyers at local community centers, pre-schools, day schools, etc. Keep track of all previous attendees and notify them early.
Consider two-tiered pricing: $36 Player; $50 Sponsor. We have had about 50% of our attendees pay at the higher level. Charge the same for members and non-members.
Start with a committee of 8-10 women and give each one a distinct job.

Basket Item Solicitation: Tell everyone to check their "re-gifting drawers & closets."
Registration: Find someone with good computer skills and willingness to make frequent follow-up contacts.
Costco Shoppers: We purchase morning snacks, fruit, cookies for lunch, and dessert.
Lunch Menu/Ordering/Delivering: We always have 3-5 salads respecting everyone's needs – vegetarian, gluten free, lactose intolerant, etc.          
Set Up: We solicit Mahj sets & extra tables. We bought white plastic fabric at Joanne's and cut tablecloths for each table. They are easy to clean and reusable from year to year.
Pop-up Gift Shop Coordinator: Depending on the time of year, our Gift Shop will provide Mahj items, and/or Chanukah, Purim or Passover items. We made and sold our own plastic Mahj tile mixers too.
Raffle Chair: We have 4-5 themed baskets put together by a couple of different women – Mahj, Spa, Sports, Travel, Judaica, Personal Care.
Nametags: We put them in plastic holders with strings and reuse the holders every year.
Prior to our 2016 "Fun"draiser, we invited Gregg Swain to talk about her book, The Art of Mah Jongg. We charged a minimal price ($5 - WOI members; $10 – non-WOI members). We captured all names and e-mails of the 100+ people who attended, and then included them, along with previous participants, in our 2016 Mahj Madness outreach.
The true key to success is pre-planning. "To fail to plan is to plan to fail." We have a good group of committed women on the committee, and we now have a loyal following for Mahj Madness. Don't limit yourself to female players, and if there are husbands or other males who want to play, encourage them.
We kept our expenses low with donations for the raffle baskets and good discounts from the local grocery store for the salads. With 100 players, we made about $4500. We designate the proceeds to our Teen program, which proves to be very popular with all players.
The truly most important element to a successful event such as Mahj Madness is to be open-minded and welcoming. Be friendly, encourage the players to enjoy themselves, and make it a truly fun day.
Sandy Anderson is the co-president of Women of Isaiah at Temple Isaiah in Lafayette, CA
Have something to say about this post? Join the conversation in The Tent, the social network for congregational leaders of the Reform Movement. You can also tweet us or tell us how you feel on Facebook.
Related Posts
Image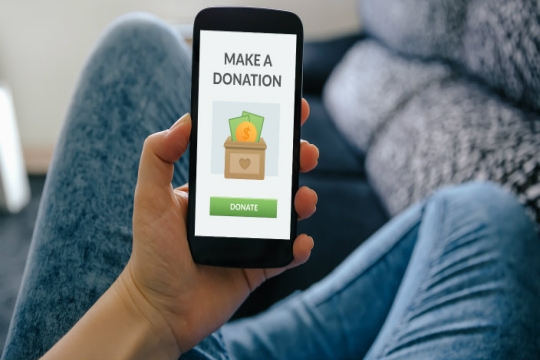 Rabbi Philip Bazeley (he/his) has implemented an innovative fundraising model for his congregation at Anshe Emeth Memorial Temple in New Brunswick, New Jersey. So far, he has raised $10,800 for RAC New Jersey, which is compelling early proof of the sustainability of his approach. He shared his thoughts and strategies for fundraising to empower other communities in formulating their own strategies.
Image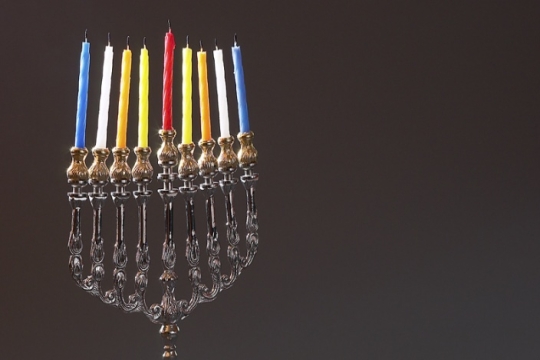 Hanukkah, which begin at sundown on December 6th, seems far off – but it isn't too early for your congregation, sisterhood, or brotherhood to start planning a Hanukkah fundraiser.
Purim at Or Chadash, in Flemington, N.J., includes many of the usual traditions: putting on a Purim spiel (play), using boxes of pasta as gragers, baking hamantaschen with our students, reading the Megillah, and hosting a spectacular carnival that features Esther's Salon, Mordecai's March Madness, a photo booth, and plenty of prizes and food.