Image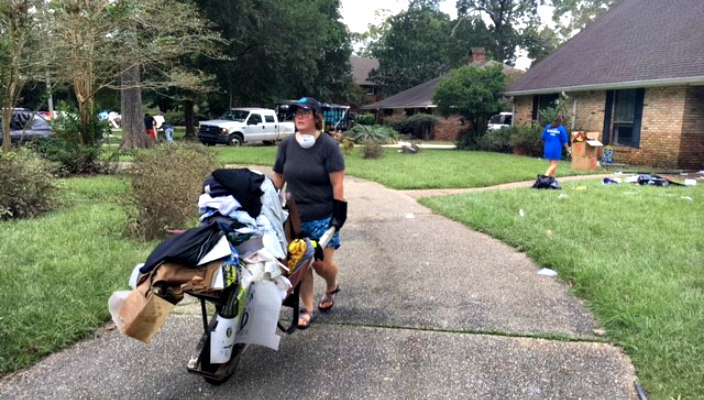 As the director of a Reform Jewish summer camp, my vacation time doesn't begin until the summer winds down. This month, while taking our post-camp vacation "up north," my husband Nadav and I heard rumblings about the start of flooding in Louisiana. Admittedly, we were deep in vacation-mode and didn't fully grasp the gravity of the devastation until we returned to our home state of Mississippi. As we began to hear from our extended camp mishpacha (family) in the area, we knew we needed to get to Baton Rouge as soon as we could. 
We began by contacting the presidents of the two Reform congregations in the area. They told us they'd spent the previous days compiling spreadsheets of which of their members had been most severely impacted, which meant they could quickly point us toward the families in need of support. I've always known our Southern Jewish community was tight-knit and connected, but it is truly in challenging times like these when these qualities are more evident than ever. 
At least 30 Jewish families have lost their homes, and many more face damage to their homes, cars, and other property.
We were dispatched to help the first congregant, who needed assistance removing drywall, and I simply wasn't prepared for what we saw when we drove into the neighborhood; the news coverage and photos on social media hadn't done justice to the scale of the wreckage we saw there. Families in Baton Rouge have spent the last few days salvaging beloved family memorabilia and demolishing what's left behind of their ruined homes. It's been a devastating reminder of what's important in life. 
Devastatingly, the director of the Jewish Federation of Greater Baton Rouge is among those whose homes were destroyed in the flooding. After consulting with the local community, I have agreed to stay in Baton Rouge for the next two weeks to fill in for her as she focuses on her family. In this position, I will help lead the local committee that is being formed to manage disaster relief efforts. (Read on to learn how you can help.)
In supporting one another, the people of Baton Rouge have truly blown me away. Everywhere we go, it seems people are willing to throw on their work gloves and ask how they can help. As we continue to do what we can to address the immediate needs of this region, I know we are bringing the love and support of our entire Southern Jewish community – and we are working on a strategy so that all of our friends, near and far, can send their support to Baton Rouge. I know the local Jewish community will continuing doing all it can to support the city in recovering from this devastation. 
Seeing the devastation in person, and realizing how much work there is to be done, was overwhelming to say the least. But as we're taught in Pirkei Avot – and in one of my favorite camp songs – "It is not incumbent upon you to complete the work, but neither are you free to desist from it" (2:21). I'm grateful this community has welcomed us and allowed us to do our part to aid them, and I'm counting on the support of our entire community to help get the Baton Rouge area back on its feet. 
Want to help? Here's how:
Donate: The Jewish Federation of Greater Baton Rouge is collecting funds to help local Jewish families start rebuilding their lives. Donate to their Baton Rouge Flood Relief.
Volunteer: NECHAMA, a nonprofit organization that provides natural disaster response and recovery services, is seeking volunteers to help on the ground in Baton Rouge. Volunteer to join them.
Have something to say about this post? Join the conversation in The Tent, the social network for congregational leaders of the Reform Movement. You can also tweet us or tell us how you feel on Facebook.
Related Posts
Image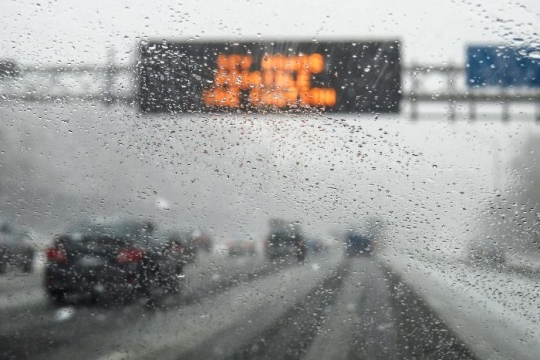 As the magnitude of the damage and devastation to communities in Texas following widespread power outages continues to grow, there is a need for action and tangible aid to support those who were affected by the storm.
Image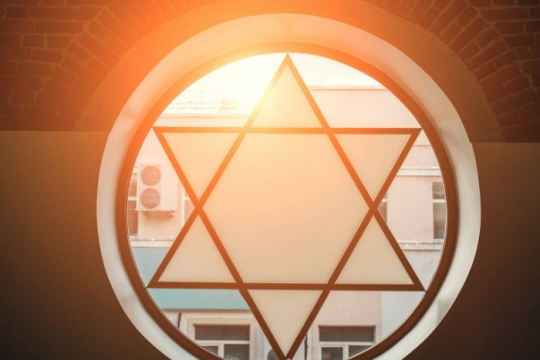 Before the start of Shabbat, the Reform Jewish community hosted a live webinar, "Healing, Hope, Action: A Reform Movement Pre-Shabbat Gathering," sharing a Jewish framing for what we're experiencing communally and as a country.
Image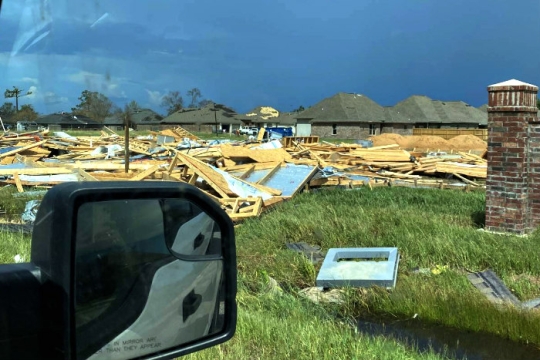 Thank you for your generous support. The continuity of Deep Southern Judaism is so important, and we will do everything we can to support these communities as we stand beside them to rebuild.