Image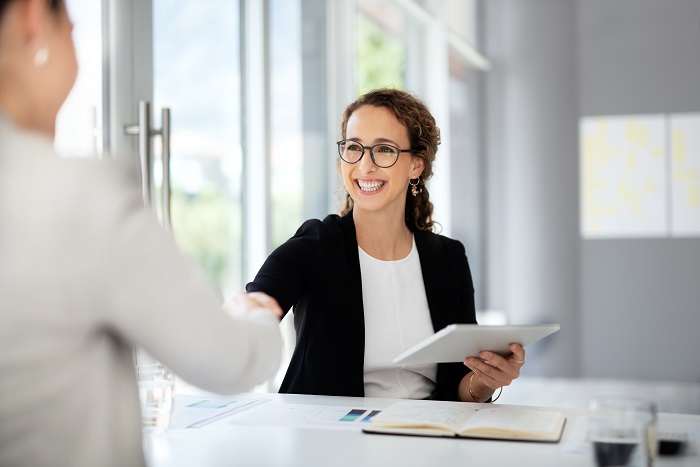 In my adult personal and professional life, I developed a deep love and appreciation for the synagogue as a transformative place. I continue to envision it as a place where people can safely and boldly be vulnerable, be exposed to and contemplate life's unsettling questions, access deep and enduring meaning, and be part of a diverse community of people from various backgrounds and opinions to nurture spiritual and personal growth. My drive to open up the flaps of the proverbial tent only grew as I increasingly realized the powerful and transformative potential congregations have.
With that in mind, I began to notice inconsistencies (and thus opportunities) in understanding that sacred purpose. Through my varied professional responsibilities - overseeing synagogue membership, outreach, programming, and eventually philanthropy - I increasingly focused on ensuring that all our lay and professional efforts were in alignment with our vision so that the sacred could be experienced regardless of the portal through which one entered.  
Articulating a Vision
The first step toward this goal was the articulation of an inspiring and relevant vision. Consistent communication and a unified understanding of sacred purpose would guide and inform practice, inspire conversations, and become a north star for the entire enterprise.
At Congregation Rodeph Shalom in Philadelphia, we created a visionary tagline, Creating Profound Connections, and our goal was to infuse that easy-to-remember mantra into all areas of synagogue life. This extended with greater intention to areas that were often overlooked as being purely administrative but, in actuality, were vital places of communal connection. This created an opportunity to offer systemic continuity resulting in the creation of a culture that exuded purpose. 
Here are two examples of how we utilized this approach at Congregation Rodeph Shalom:
How We Greet
In the past, most congregations I worked with had greeters, especially before Shabbat services. Traditionally, greeters were stationed strategically in places where people would enter the sanctuary and/or the building. If it was Shabbat, they might have been given phrases to greet members and guests and be told to be "warm and welcoming" in their role. Being made to feel authentically welcome is profoundly important to everyone, whether this was someone's first or hundredth time entering our synagogue. To refresh the way we practiced this mitzvah, I gathered several congregants who were passionate about the importance of nurturing inclusive spaces to put on their visionary glasses and look at the current system. Our conversation began with an exercise: to fantasize what the mitzvah of hachnasat or'chim - receiving guests and making them feel welcome - would look like through the lens of Rodeph Shalom's visionary tagline, Creating Profound Connections.
Realizing that we only had a matter of seconds to greet someone and make a difference in their experience, what were the most essential elements to enable human connection? We listed such guiding principles as recruiting people who were genuinely interested in greeting, being aware and listening to the verbal and non-verbal communication at the time of the encounter, being authentic in that moment, and maintaining eye contact. 
The result of this exploration was an ongoing commitment to reflect upon the training of and communication to greeters. The modeling that the greeters exhibited sparked interest in others to greet. Soon everyone entering our Jewish space began to talk about their new experience of feeling so welcomed. Members and guests took notice, and soon a culture around welcoming became the norm. 
The keys to keeping the power of this mitzvah alive are continued conversations and creativity regarding the ways we infuse vision into the mitzvah. As the Jewish community is always changing, so must the ways we expand our awareness of how to welcome people.  
Annual Membership Billing
The financial area of synagogue life - everything from philanthropy to the mechanics of billing and finances- often gets overlooked when applying Jewish vision. As this is a huge area in which routines and traditions are well embedded in a seemingly fragile system upon which the livelihood of the congregation rests, there can be significant resistance to change. However, a congregation that aspires to be truly aligned Jewishly has to recognize that the monetary relationship people have with the institution is critical.
Coming from an engagement perspective, I was able to have multiple conversations with people of all economic, age, and leadership levels to get a glimpse into what would bring their financial relationship with the synagogue into alignment and thus enhance their connection. Part of the answer was reflecting on the process of how we listened and recruited talent to help reimagine our practices. Being aware of and responding to a broad range of perspectives brought greater appreciation that someone was listening and willing to adjust what wasn't working.
One concrete example of change was in our annual billing of membership commitment. When applying the lens of Creating Profound Connections, we considered what the bill asking members to renew their monetary commitment to the synagogue could look like? The responses to the question considered language, design, and what we wanted to include with the bill. The exercise led to an invoice that included our logo with our tagline, Creating Profound Connection, as well as gratitude for past support. Included was a personalized letter from the president of the congregation, as well as a visually inspiring pamphlet exhibiting profound congregational moments in action through pictures, stories, and participatory data.
These two examples - greeting and billing - reveal how the articulation of an inspiring, relevant, clear, and synagogue-wide vision can reframe conversations impacting areas of otherwise routine synagogue administration and life, thereby enabling sacred purpose to permeate the culture.
Genesis 28:16 – Surely God is present in this place, and I did not know it! - reminds us that holiness is always right in front of us, if we open our eyes. This applies to even the smallest, seemingly mundane details of our work. Synagogues are places which we must lift up the holy in the mundane, if we are to be true to our central purpose. Let us create the Jewish communities for those who already imagine the possibilities as well as for others who yearn for this connection, even if they do not know it. 
Related Posts
Image
New webmasters Lisa Goldstein, RJE, Co-President Karen Freedman, and Treasurer Michelle Foels share what their motivations for choosing RJ Web Builder 3.0 were, what their experiences were like, and what features they most enjoy.
Image
The URJ Pulse Survey and the newly expanded URJ Pulse+ Survey showed that participating congregations were experiencing similar trends. Having the ability to compare your data with that of other URJ congregations will paint a picture that will help you assess where you are and share a more detailed story with your congregants and donors.
Image
Email and other technologies are a huge factor in why employees feel like they're always on the clock. This "always-on" culture accelerated while synagogues began facing declining membership before the pandemic and has only intensified since. Even if clergy or staff are cut, the work demands don't decrease. As a result, remaining clergy or staff or volunteers are even more overwhelmed and are burning out at alarming rates.