Image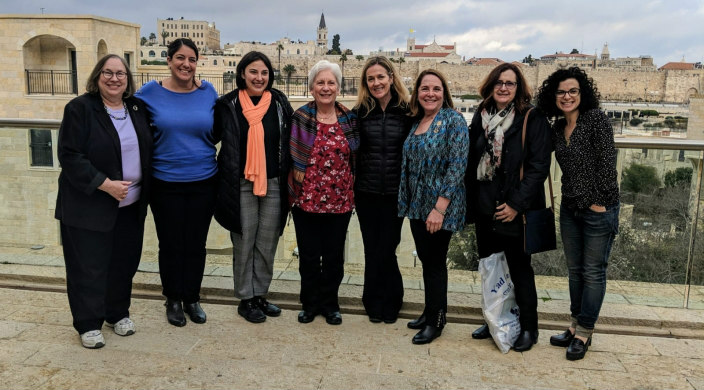 Earlier this month an intrepid group of Women of Reform Judaism (WRJ) leaders traveled to Israel to participate in the 30th anniversary celebration of Women of the Wall's (WOW) gallant efforts to carve out a space at the Kotel for pluralistic women's prayer. Sadly, what should have been a joyous celebration was instead a harsh reminder of the challenges faced by progressive Jews in our beloved homeland as we were confronted by a violent mob of extremists determined to block our prayer. We will be processing that experience for some time to come.
Despite that shocking and dreadful display of hostility, we enjoyed overwhelmingly positive experiences during our mission. In visits throughout the country we were inspired and moved by the successes of our Reform partners who are tirelessly working to create an Israeli society that treats all of its citizens equally, celebrates diversity, and is aligned with our shared Reform values.
In Tel Aviv we met a young Israeli artist, Tamar Paley, who is bringing her Reform and feminist sensibilities to Judaica, creatively reimagining what ritual items like tefillin and tallitot might look like if created for women. As a 'product' of the Reform Movement in Israel, she and other young adults will transform Israeli society in the coming years.
In Haifa we visited the Leo Baeck Education Center, which incorporates schools, community centers, and a progressive synagogue. It brings a unique combination of cutting-edge education and a commitment to leadership and social justice to the community. They educate Jewish, Christian, and Muslim youth together, raising up a new generation of Israelis who learn to value diversity and respect one another. They groom young women to reach high, encouraging STEM (science, technology, engineering, math) opportunities and providing role models for emerging leaders. These graduates will shatter any glass ceiling they encounter. The Leo Baeck Education Center serves the wider community as well, offering programs for at-risk and vulnerable populations and special educational opportunities, such as an upcoming negotiation skills training for women to help bridge the gender pay gap.
Other stops along our way included a visit with the remarkable students studying at Kibbutz Tzuba in the URJ Heller High School program, and meetings in the World Union for Progressive Judaism (WUPJ) headquarters to learn about their life-altering programs in the FSU and elsewhere around the world.
Once in Jerusalem we met with WRJ's institutional partners, which receive YES (Youth, Education, Special Projects) grants for their impressive work in bringing Reform Jewish values to Israeli society. IRAC (Israel Religious Action Center) is the hub of our Movement's social justice work. Valiantly led by Anat Hoffman and Noa Sattath, IRAC is leading the struggle for civil rights, pluralism, and equal rights for women, immigrants, and refugees in Israel. The Israel Movement for Reform and Progressive Judaism (IMPJ) is the umbrella for the Reform institutions in Israel, including our congregations, kibbutzim, and numerous programs. Through the Lifecycle Program, funded by WRJ, the IMPJ provides enrichment and support to Israelis seeking a modern approach to their celebrations, including Bat Mitzvah celebrations for girls (still not the norm in Israel) and marriage ceremonies with Reform officiants.
We also took the opportunity to visit with students studying at Hebrew Union College-Jewish Institute of Religion (HUC-JIR) in Jerusalem prior to continuing their studies at the Los Angeles, Cincinnati, or New York campuses. This year's class is remarkably diverse, with students from the U.S., Canada, England, Russia, and Uganda. These impressive leaders are preparing to be the rabbis, cantors, and educators of the future; having met them, we know that our future will be in good hands!
Among the highlights of our visit were the personal connections we made with our counterparts in Reform congregations. In Haifa we gathered with Reform women who are molding Reform Judaism to speak to the hearts and minds of average Israelis who are longing for deeper meaning and Jewish spirituality that is not tainted by the corrupt religious regime that governs much of Israeli life. Indeed, Reform communities are blossoming and flourishing in Israeli soil. During our visit we were graciously welcomed and prayed joyously with the IMPJ congregations Kehillat Shoham and Kehilat Har El in Jerusalem, where we truly felt part of the extended family of Reform Jews.
Indeed, we were awed and inspired by the remarkable work being done in Israel and around the world by the institutions of Reform Judaism. It is a jewel that shines brightly in a world that, at times, can be gloomy and challenging. Coupled with the work we are doing through WRJ and Reform congregations and institutions in North America, the future of Reform Judaism is strong, resilient, and irrepressible. As WRJ always says, we are Stronger Together!
Have something to say about this post? Join the conversation in The Tent, the communications and collaboration platform for congregational leaders of the Reform Movement. You can also tweet us or tell us how you feel on Facebook.
Related Posts
Image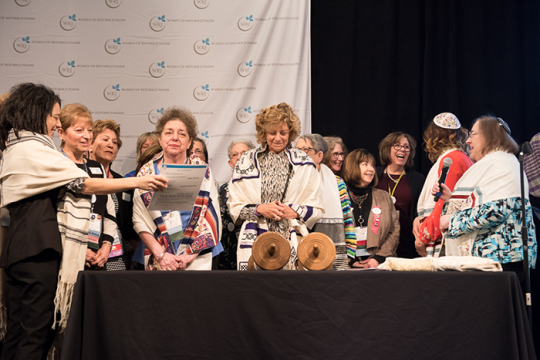 During college, I lived on a kibbutz in the Arava desert in southern Israel. At dawn and twilight, I hiked while admiring the striking red mountains just over the eastern border with Jordan and the subtle peaks of the Negev Highlands to the west. I was in the Jordan Rift Valley, a basin formed by...
Image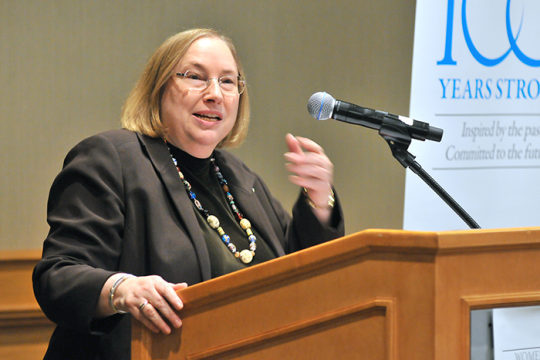 As I prepare to retire from my position as executive director of Women of Reform Judaism (WRJ), I have been reflecting on my professional journey. While there have been many friends and colleagues along the way, my most constant companions have been Reform Jewish women from our vibrant sisterhoods close to home and around the world.
Image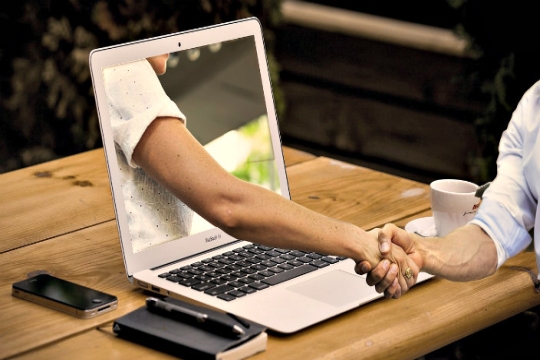 The connection that began from one small meeting has now grown to involve our entire congregation and one across the ocean.