by Rabbi Bennett Miller and Rabbi Joshua Weinberg
On January 4, 2006, while serving as prime minister, just two-and-a-half months shy of elections that he was expected to win in a landslide, Sharon suffered a devastating stroke and never recovered. Sharon lost the final battle and died on Shabbat January 11, 2014 at the age of 85.
He is survived by his older sister Dita, his two living sons, Omri and Gilad, his daughter-in-law Inbal, and his six grandchildren.
Ariel Sharon was a farmer, warrior, and politician.  His was a life that embodied the early Zionist ethos of labor and agriculture along with self-defense. Sharon's early military career began in the Palmach, and it was David Ben Gurion who turned the Eastern European sounding Ariel Sheinerman to the more Israeli Sharon.
As Sharon rose in the IDF ranks, he became an almost mythic figure.  With remarkable military and strategic prowess Sharon founded and led the Paratroopers' unit 101 charged to deal with infiltration and cross-border terrorism.  As Moshe Dayan recounted "I always knew what Sharon was doing - sometimes I knew after and sometimes before."
As a general in the 1967 and 1973 wars his role was always essential to the success of Israel's operation and to the security of the Jewish State.
After retiring from his military career he leaped on the political stage as a founder of the Likud party. In the Knesset and the government Sharon quickly became a champion of settling the territory conquered in the Six-Day war and became those settlements' chief architect.
As Defense Minister in 1982 Sharon fell under heavy controversy as Israel embarked on a long and agonizing campaign in Southern Lebanon. Specifically Sharon was held responsible by the Kahan Commission as a result of the massacre by Lebanse Philangists in the Sabra and Shatila refugee camps. Sharon was found to bear personal responsibility "for ignoring the danger of bloodshed and revenge" and "not taking appropriate measures to prevent bloodshed." Sharon's negligence in protecting the civilian population of Beirut, which had come under Israeli control, amounted to a non-fulfillment of a duty with which the Defense Minister was charged, and it was recommended that Sharon be dismissed as Defense Minister. On September 28, 2000 Ariel Sharon, accompanied by over 1000 security guards entered the Mosque enclave of Jerusalem's Temple Mount. On the same day violence broke out and developed into what many refer to as the El-Aqsa Intifada.  Several months later in February of 2001, Sharon was elected to serve as Prime Minister of the State of Israel. As Reform Jews, we will miss the leader who masterfully, and almost single-handedly moved the Israeli consensus to a point where the value of peace and compromise superseded the value of land. An always controversial political and military leader, Ariel Sharon gambled his own political future on his last major action of unilateral disengagement from Gaza, a position which we in the Reform Movement supported wholeheartedly. Leaders like Sharon are few and far between and he was one of the last of his generation to lead Israel. "May his memory be for a blessing and may his family be comforted among the mourners of Zion and Jerusalem."
Rabbi Bennett Miller is the chair of ARZA, and Rabbi Joshua Weinberg is its president.
Related Posts
Image
2023 marks the 150th anniversary of the founding of the Union for American Hebrew Congregations - now called the Union for Reform Judaism. What should this milestone mean?
Image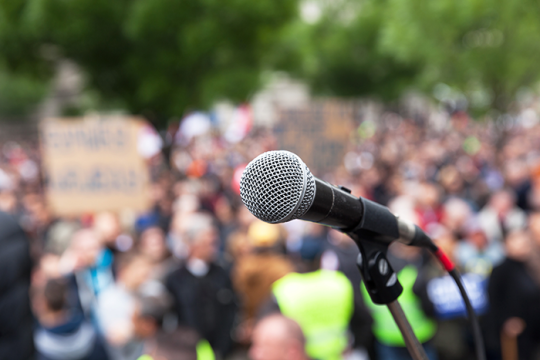 The rise in antisemitism and hate speech on Twitter in recent months has been deeply concerning to us as Jews. Though social media platforms in general must do more to combat hate, Twitter has a particular responsibility to act in this moment.
Image
Here is a list of 11 URJ resources your congregation should take advantage of in the new year.