Image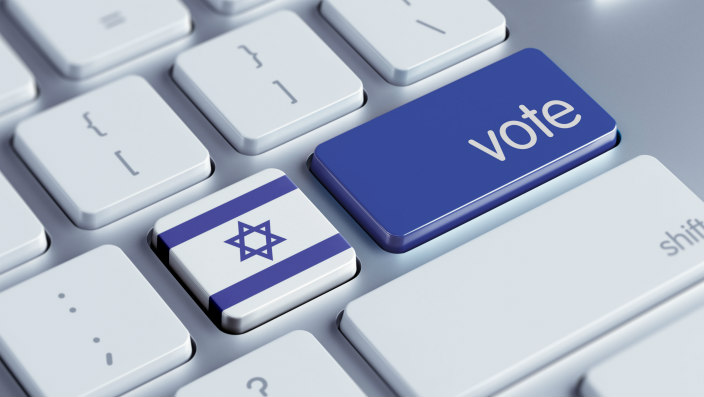 Now Moses, tending the flock of his father-in-law Jethro, the priest of Midian, drove the flock into the wilderness, and came to Horeb, the mountain of God.

An angel of the Eternal appeared to him in a blazing fire out of a bush. He gazed, and there was a bush all aflame, yet the bush was not consumed.

Moses said, "I must turn aside to look at this marvelous sight; why doesn't the bush burn up?"

When the Eternal saw that he had turned aside to look, God called to him out of the bush: "Moses! Moses!" He answered, "Here I am."

-- Exodus 3:2-5
Overlooking a breathtaking view of jagged-edged limestone karsts jutting out like a force from the depths of the Andaman Sea on the coast of Thailand, a fellow Israeli rock-climber turned to me after a particularly challenging ascent and shared, a bit hesitantly, that here, far away from home, he was having some strange new feelings.
"Tell me more," I invited.
"Well," he began, "I grew up completely secular, and had no connection to anything religious, but now I'm starting to feel very spiritual."
"Have you experienced anything like that?" he asked.
With a nod and a grin, I shared that I had, and we began to talk.
"I'd love to learn more," he said, "and develop a bit of a better understanding of the spiritual world, and isn't it a shame that we don't have spirituality in Judaism? (!)"
Like Moses, who discovered God through a [seemingly] burning bush while alone in the desert, my fellow rock-climber had to leave home and seek solitude in nature to have this awakening – to truly understand what he had at home.
Some of us may feel this way as well. For many people, going to Israel is all about seeing and experiencing the wonders and miracles of the modern Jewish State – the sights and sounds, the people, the food, the language, and the culture. Such an experience may elicit thoughts about one's own Jewish identity, level of observance, and community.
Indeed, there is nothing like first-hand, revelatory experiences to inspire action. And as Moses did, now is the time for us to act.
This Tuesday, January 21, voting will open in the United States for the World Zionist Congress (WZC) elections.
This election is our chance to change what it means to be Jewish in the Jewish State and to provide more options to the hundreds of thousands of Israelis who understand that today's reality means that having a Jewish State does not necessarily mean having a Jewish community.
They understand, too, that the polarizing dichotomy between "religious" and "secular" no longer meets the needs of those the mainstream and that the Reform Movement offers different ways to be Jewish and is changing what it means to be religious. 
This election is about a moment like Moses experienced in the wilderness. It is about an experience and a feeling.
It is about answering yes, Jewish life can be different; answering that Judaism is about welcoming the stranger, treating each other with dignity and respect because we have all been created in the image of the Divine. It is about giving rights, strength, and voice to the powerless and about working together for justice and equality, kindness and compassion, and toward the sacred mission of a Jewish and democratic state.
To make that sacred mission a reality, we're calling on each of you to speak out and have your voice heard – to Vote Reform in the World Zionist Congress elections. Your vote will support the Reform Movement in Israel, helping it grow and reach new and previously unengaged audiences. It will help determine the leadership of the influential and important National Institutions and partner us with Israeli political parties, enabling us to have a voice in Israeli society.
Just as Moses felt something he'd never felt before and  discovered a spirit in the wilderness that called upon him to act, so, too, are we calling on you to act – to Vote Reform in the World Zionist Congress elections. This Tuesday, we're counting on you to respond as Moses did: "Hineini" ("Here I am.").
Learn more about the 2020 World Zionist Congress election.
Have something to say about this post? Join the conversation in The Tent, the communications and collaboration platform for congregational leaders of the Reform Movement. You can also tweet us or tell us how you feel on Facebook.
Related Posts
Image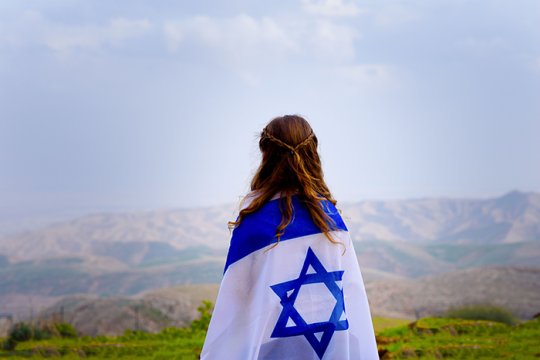 We stand with the people of Israel during these difficult and challenging days and pray for the safety and immediate release of all of the hostages. See our resources and actions you can take.
Image
Before sharing some tools for facing and combating antisemitism, it's important to have a clear understanding of exactly what antisemitism is. 
Image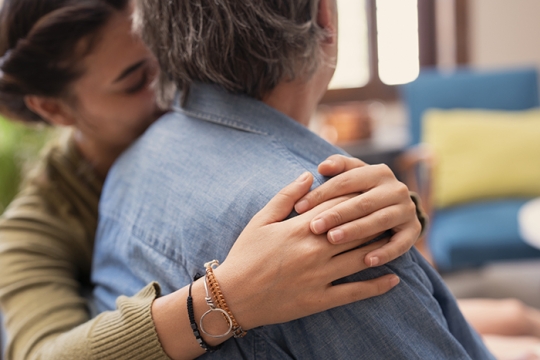 Hamas' brutal attack on Israel on October 7th and Israel's ongoing response has stirred emotions both within and outside the Jewish community. Over the next weeks, as family and friends gather for holiday celebrations, there may be differences of opinion. Here are a few tips from Jewish sources to help maintain loving relationships while disagreeing.