Image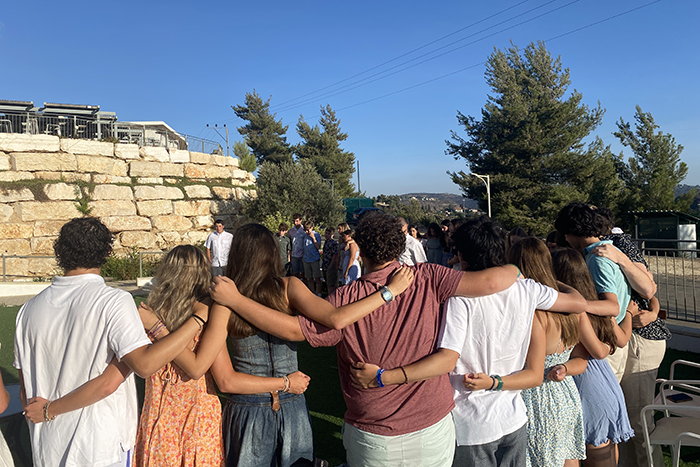 Over the last few months, hundreds of thousands of Israelis have taken to the streets to make their voices heard about the proposed governmental reforms to the judiciary, the creation of a civilian national guard, and much more. It's one of the most significant displays of community organizing Israel has ever witnessed. Motivated by their care for Israel and draped in Israeli flags, protesters are speaking out for justice.
At the same time, as the new director of youth organizing - Israel at the URJ, I have spoken to teens, educators, rabbis, congregants, and others in North American Reform communities who continue to ask themselves questions like "What place do I have as a Jew in the diaspora to participate in the conversation happening in Israel today?" and "Do I know enough about Israel to have an informed opinion?"
In this turbulent moment for Israel, it's imperative for us to claim our seat at Israel's table. As Jews, we have a vested interest in the future of Israel. Just as we are guided by our Jewish values like tzedek (justice) to engage civically at home, so too can we draw on those principles to fight for a more just Israel.
At the URJ, one way that we are leaning into the discussion about Israel is by investing in our youth. The new URJ Teen Israel Organizing Fellowship is an opportunity for North American Jewish teens to become more knowledgeable about and engaged with social issues and culture in Israel.
A joint venture between the URJ and Israel's Ministry of Diaspora Affairs, the URJ Teen Israel Organizing Fellowship is an immersive nine-month fellowship for North American teens to learn about the society and culture of Israel while also learning how to organize around Israel within their communities. Fellows will spend the first four months of their fellowship in Israel at URJ Heller High before returning home to work with mentors and engage their peers in an organizing project. Our aim is to bring together a diverse group of fellows with different identities, interests, skills, political perspectives, Jewish backgrounds, and levels of exposure to Israel.
In forming this group of talented young organizers, we're hoping to enrich the conversation around Israel and grow a movement of Reform Jews engaged in Israel's politics and culture. When a teen from your community participates in the Teen Israel Organizing Fellowship, they will come back to your camp, temple, or youth group with a deeper, more nuanced understanding of Israel. They will lead services, organize community actions, facilitate community-wide discussions about Israel, and help stimulate meaningful, creative engagement with Israel in your communities.
We invite you to join us in helping shape Israel for the better.
To apply, nominate a teen, or find more information about the URJ Teen Israel Organizing Fellowship, visit the fellowship website.
Related Posts
Image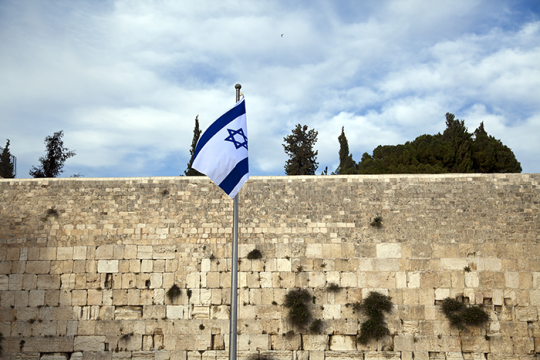 After 75 years of having a Jewish State, we find ourselves amidst an unprecedented and deeply divisive crisis. On the surface, this crisis is about Israel's future as a democratic Jewish state, dealing with issues such as separation of powers among the branches of government, how judges are appointed, the roles of religion and state, and the lack of an Israeli constitution.
Image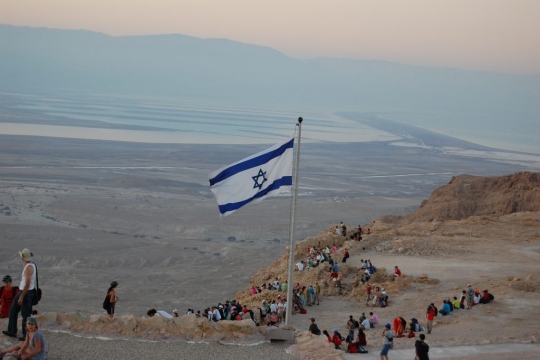 Here are some ways you and your community can support Israeli democracy and the Israeli Reform Movement during this critical moment.
Image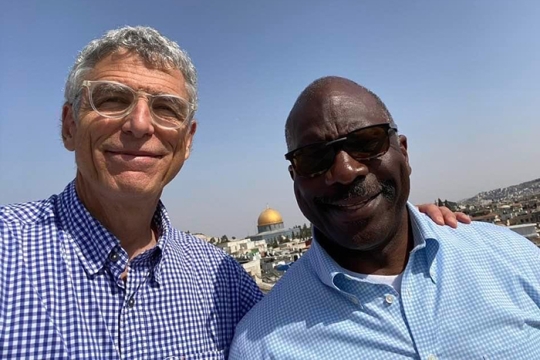 Last week, we traveled together to Israel and the Palestinian territories with a remarkable group of Black civil rights leaders and Reform Jewish leaders, including those who sit at the intersection of being Black and Jewish. We imagined that there would likely be bumps along the way, and there were. However, our group knew one another from our ongoing social justice and racial equity work in the United States, so there was a reservoir of goodwill and commonality that served us well.