Image
It is hard to believe that we are entering the third High Holiday season with the words "new normal" ringing in the back of our minds. It would be easy, and even understandable, for congregational leaders to say, "We are tired, we have worked hard, no more." But, no, not in our URJ congregations. This year, our leaders - clergy, professionals, and volunteers alike - are leaning into the possibilities and making plans for the new Jewish year of 5783.
Congregational presidents are an essential participant on any congregation's leadership team. Presidents enter their roles with excitement and curiosity. At the URJ, we work to turn this energy into impact and offer resources and opportunities for presidents and incoming congregational presidents to empower them with the tools, skills, and networks to be agents of change in their home congregations and in the larger Reform Movement. Here are five ways the URJ supports congregational presidents.
The Scheidt Seminar for Presidents, Presidents-Elect, and Co-Presidents: For 24 years, hundreds of presidents and presidents-elect attended the annual URJ Scheidt Seminar. Representing Reform communities of all sizes and locations across North America, participants come together to learn, network, and build relationships that enrich their work as Reform Movement leaders.
During this program year, we will be holding two different Scheidt Seminars - one online from October 27-30, 2022 and one in-person from April 20-23, 2023. Using two different formats will make the seminar accessible to more participants. We learned this lesson during the COVID-19 shutdown when we held two online seminars. Although the format is different, the learning will still be equally powerful, the networking and exchange of ideas will be plentiful, and will continue long past the seminar. Conversations will take place around topics such as thinking like a president, being a change agent, encouraging diversity, engaging participants, and creating a culture of philanthropy for financial sustainability.
The Scheidt Seminar is strongly recommended to anyone who is currently a congregational president or co-president with at least one year left on their term, as well as anyone who will become a congregational president in 2022 or 2023.
The Scheidt Seminar is just the beginning - a spark - and there is so much more support, training, and networking for presidents available after the seminar.
Find a small group: Since 2020, we have run a robust Presidents Network in which small online groups of presidents meet regularly online with the benefit of a URJ-trained volunteer coach. These small groups of 8-10 presidents have become a lifeline for participants, who benefit from sharing challenges and successes and hearing the input from others. Two cohorts of small group Presidential Networks will launch, one in November 2022 and one in May 2023.
Building Presidential Muscles: To provide presidents with the foundational tools and skills they need to lead, on February 26, 2023, the URJ will be running its first Presidential Boot Camp. This online event will teach presidents and presidents-elect some of the best principles of being a president and give them tips and skills while helping them hone those skills into habits. Working with other congregational leaders, building agendas, and creating a culture of healthy discourse among the board are just a few of the topics that will be covered.
Informal Networking: The URJ taps into the power of the Tent, the URJ's online networking and collaboration tool, to bring together congregational presidents in a private group called the Presidents Lounge. Recently, presidents decided to share the high holiday speeches they would be giving. One president took it a step further when he put out an open invitation to fellow presidents to meet on Zoom to workshop their speeches and to share their ideas. On any given day, there is robust conversation on almost any issue relating to congregational life. Presidents can join at any time, starting six months before the start of their term.
Staying Current: Four times a year, all presidents of URJ Congregations are invited to Conference of Presidents calls. On these calls presidents learn about what is on the Reform Movement's radar and can ask questions of Reform Movement leaders in a presidents-only setting. These calls are informative and thought-provoking and provide participants with some insights with which they can bring back to their congregations.
As we approach the Jewish New Year, it is time to reenergize and "power up" our congregational leaders. This will empower all congregational leaders to foster change and growth.
Registration is now open for the October 27-30, 2023 Online Scheidt Seminar. Eligible participants can register here. Find more information about opportunities for presidents in the URJ Tent.
Related Posts
Image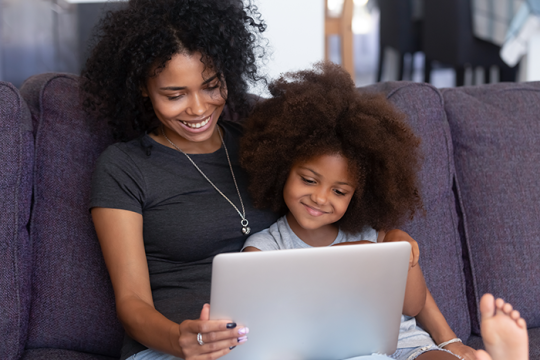 The URJ is excited to announce our continued partnership with Shalom Learning to offer Shalom LinkED: Jewish Learning Online. Shalom LinkED provides URJ congregations access to an interactive and engaging online curriculum for grades 1-6 on Jewish values and Hebrew learning.
Image
The URJ Pulse Survey and the newly expanded URJ Pulse+ Survey showed that participating congregations were experiencing similar trends. Having the ability to compare your data with that of other URJ congregations will paint a picture that will help you assess where you are and share a more detailed story with your congregants and donors.
Image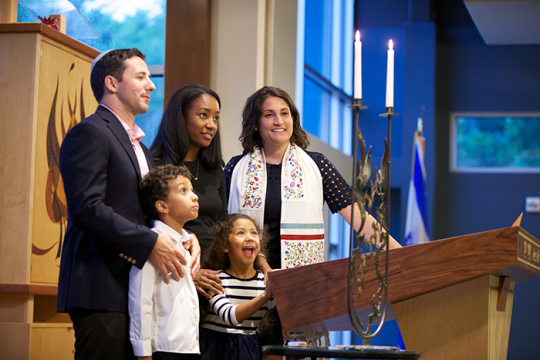 We are excited to launch New Ideas Around Engagement: a URJ Series! In this series, you'll explore ways to create a community of belonging alongside others who want to go beyond hospitality and think differently about their communities' engagement goals.