Image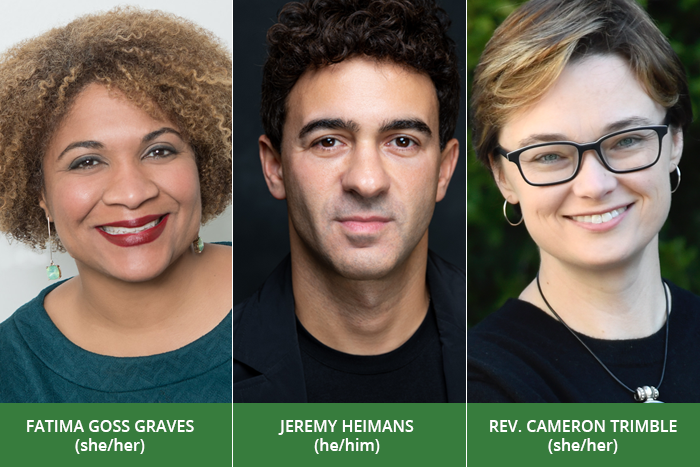 Are you motivated to become a focused, intentional leader of transformation in your congregation and community? If so, Leading Change: A URJ Summit is for you! In this moment of transition , the timing is perfect to take stock, look ahead, and take big steps to transform our communities.
Registration is now open for Leading Change: A URJ Summit, a transformative, virtual three-day event held May 1-3, 2022 where leaders like you will convene online to mobilize and create change in your local communities. The Summit is a virtual event with all the perks of being in-person. You'll be able to network with other leaders, participate in relevant workshops, and get inspiration to lead your community into the future.
The summit will empower both well-seasoned and up-and-coming leaders to:
CONNECT with changemakers like you in our larger community and movement.
LEARN from thought leaders and expert keynote speakers at General Sessions.
BUILD SKILLS in racial and social justice, Israel engagement, and congregational transformation.
BE INSPIRED about the meaning and excitement of what Judaism can bring to your life.
Keynote speakers Fatima Goss Graves, Jeremy Heimans, and Rev. Cameron Trimble will speak from our General Session stage, inspiring deep conversation and framing our learning each day. They will address pressing questions about change, and how you can lead in this moment and beyond. In workshop sessions, dive into learning about leading change in specific areas of interest: Congregational Leadership, Social Justice, Israel, and the URJ North American Board . Discussion groups, virtual networking, and affinity groups provide opportunities for connection and sharing among attendees. At any time during the Leading Change Summit, visit our Virtual Marketplace for access to select vendors who can help you make the changes you want to see.
For more information and to register, visit the event website.
The URJ is committed to removing financial barriers for participants in our events and programs. Reflecting the URJ's commitment to Racial Equity, Diversity, and Inclusion (REDI), grant support is available to subsidize registrations for Jews of Color; Jewish Adjacent People of Color; people with disabilities; the LGBTQ+ community; people under the age of 25; people from disadvantaged socioeconomic backgrounds; and other identities that experience disproportionate marginalization. An expanded program offering, including affinity spaces, is available to Jews of Color who register using this custom registration link.
To request a scholarship, please visit the fees page of the Leading Change website.
Who do you want by your side at the Leading Change Summit? Make the most of your experience by attending with colleagues.
Related Posts
Image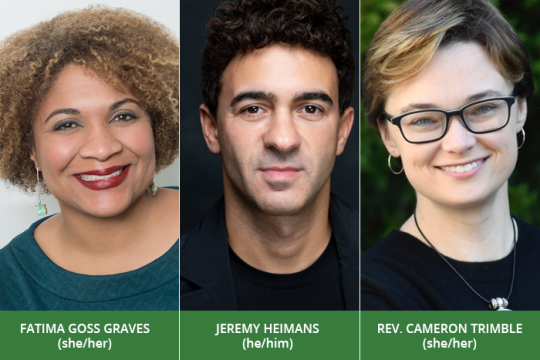 The URJ's Leading Change Summit will empower and enable you to lead through these waters with more skill and confidence. Join hundreds of Reform Jewish leaders - clergy, staff, and lay - from across North America for this virtual three-day leadership gathering.
Image
According to conventional wisdom, congregations will look different in 10-15 years. If this is the case, we need leadership that can come together to actively create our future. Otherwise, we will be reacting passively to forces and trends, and are less likely to be successful.
Image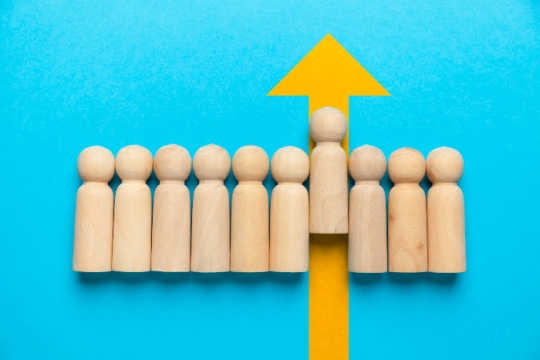 This year's conference will cover topics that address the need to balance maintaining a strong congregation for today while leading change for the future, plus the dilemma of dealing with the urgency of the pandemic and long-term challenges to congregations.