Image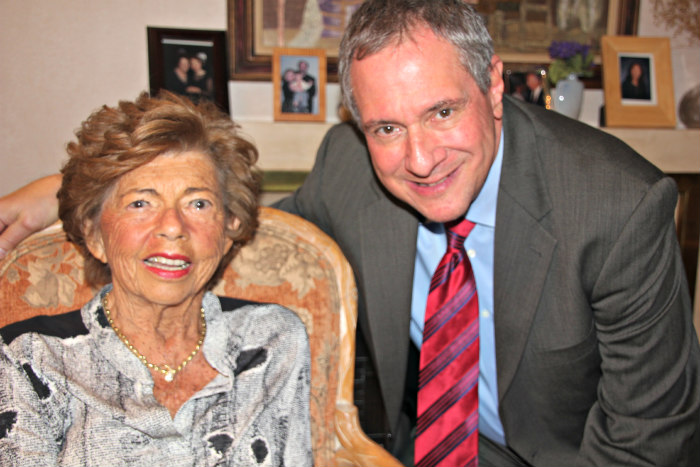 We at the Union for Reform Judaism mourn the passing of Helaine Heller, z"l, who died earlier this month. In 2016, the Heller family, of Scotch Plains, N.J., made an endowment gift of $5 million to fund what was then known as NFTY-EIE High School in Israel and which has since been renamed URJ Heller High: Isaac and Helaine Heller EIE High School in Israel. Helaine's husband Isaac, z"l, died in 2015.
Building on the existing Heller Family Scholarship Fund, which provided more than 1,000 student scholarships over 40+ years, the Heller family's 2016 gift provides significant annual scholarship funding for greater program participation with a focus on underserved Jewish communities and those without other sources of scholarship support.
Below, three members of our staff share their tributes to Helaine Heller and the lasting legacy that she and Ike have left for our Movement, to impact Jewish youth for years to come.
From Paul Reichenbach
(Former Director of URJ Camping and Israel Programs)
We have all been blessed to spend time with wonderfully intelligent, caring, compassionate and funny people. This describes who Helaine Heller was to all who knew her – her loving family and friends and especially those whose lives were transformed because of Helaine and Ike Heller's extraordinary generosity.
Many of Helaine's children and grandchildren had the opportunity to join our URJ camp and Israel programs. When their daughter, Audrey, participated in the NFTY-EIE High School in Israel semester program in 1973, it inspired her life in every imaginable way. Audrey's experience motivated Ike and Helaine Heller (both now of blessed memory) to spend 45 years encouraging generations of high school students to become deeply connected to the journey of the Jewish people, Israel and the Hebrew language. Their gifts enabled high school students to raise their confidence, deepen their knowledge, explore spirituality and build a pivotal foundation for their Jewish identity and pride, all while having the privilege to become part of a warm and welcoming community.
What an honor it was to rename the experience that Helaine so passionately cared for and invested in. URJ Heller High, Isaac and Helaine Heller High School in Israel has been and will continue to be the tremendously impactful Jewish living and learning experience for teens. This is so true for my children and thousands of others from across North America and around the world. Helaine will always be so sweetly remembered for the joy she experienced in hearing about students whose dreams were fulfilled by being able to join Heller High.
Thank you, Helaine, for caring so meaningfully about young people and the future of Judaism. Thank you for your tender kindness. You memory will always be truly for a blessing for me and all those who had the honor of being close to you.
From Robin B. Kulwin
(URJ Heller High Director of Admissions and Registrar)
Because of the extraordinary generosity of Ike and Helaine Heller, right now I am busier than ever working to send 60+ students to Israel in just a few weeks. Throughout the last nine years, I have had the privilege of hearing from students who thought going to Israel was just a dream – impossible, out of reach, maybe for other kids but not for them – and then that dream became a reality when they were awarded a scholarship. I have read hundreds of the thank-you letters these students wrote after their semester, explaining how four months in Israel had absolutely changed their lives.
Like everyone else, I have a lump in my throat as I think about the enormous impact these extraordinary scholarships have made on so many young lives. As one student wrote, "My time in Israel is beginning to shape who I am, and I can't wait to continue this journey throughout the rest of my life. Your help is never going unnoticed and I cannot thank you enough."
Another said, "When I return home, I hope to carry the leadership skills I have learned here, from leading services to working in groups to sharing my experience at Heller High, to encourage other young Jews to have this once-in-a-life time opportunity."
And another wrote, "I know that being Jewish is one of the most important aspects of my personal identity, and Heller High has helped me gain a better understanding of what that truly means."
There is no doubt that the memory of Helaine Heller is truly an extraordinary blessing.
From Rabbi Josh Weinberg
(URJ Vice President for Israel and Reform Zionism)
I would not be where I am or who I am today if it were not for my experience as a student, madrichmadrichמַדְרִיךְHebrew term for guide, youth leader, or teacher's assistant. , and faculty member on NFTY-EIE, now URJ Heller High.
As a young student, my eyes were opened to the direct connection between our biblical story and the foundations of the modern State of Israel. I was enthralled by the revival of the Hebrew language and couldn't soak it up fast enough. I loved that the Land of Israel was our classroom, and every day I was inspired by our teachers who lived the material they were teaching, which was much more than lesson plans and reading.
I began to see the world through Jewish eyes, and felt empowered, inspired, and wanted more. Having grown and matured a great deal, I returned a few years later as a madrich just as the Second Intifada set in, which was a pivotal moment for the program. Only a few years later I came on aliyahaliyahעֲלִיָּה"Going up." The honor of being called to recite the blessings before and after the Torah reading. Also refers to immigration to Israel, to "make aliyah" to Israel; plural: aliyot. Lit. "Ascent."  and began as a Jewish history teacher with the hopes of giving back what I had received.
As I reflect back on my years with Heller High, I feel a great sense of appreciation for the investment and generosity that the Heller family has made. At the ceremony to mark the tremendous gift of Ike and Helaine Heller, I had the brief opportunity to speak with Helaine Heller, who took an interest in my story and asked me about the challenges of being both a student and a teacher. As our conversation ended, Helaine said to me, "This is why we're doing this. This program obviously changed your life, and we just want to change more lives."
Helaine and Ike, through their generosity, have enabled so many more lives to be changed, and so many more Reform Jews to feel a sense of pride in being Jewish and an inspiration to be leaders in our Movement and to inspire generations to come. May Helaine's memory be for a blessing, זכר צדיקה לברכה.
Have something to say about this post? Join the conversation in The Tent, the communications and collaboration platform for congregational leaders of the Reform Movement. You can also tweet us or tell us how you feel on Facebook.
Related Posts
Image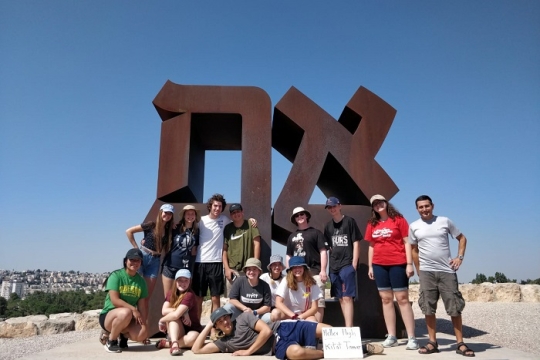 Reflecting on the goals and challenges during my time at our school, I've come up with 5 good reasons why I love my job so much.
Image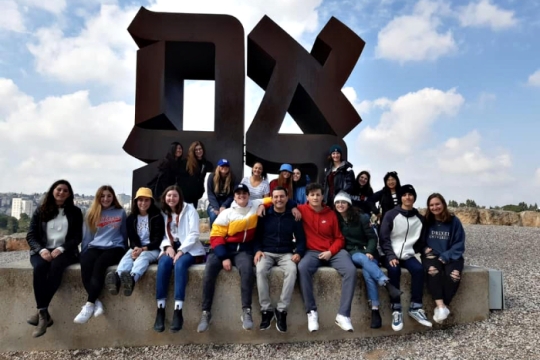 Through the DREAM ISRAEL program, students can access various levels of grant funding toward their semester at URJ Heller High while learning about the act of tzedakah by fundraising for approved philanthropic causes in Israel.