When asked about summer 2021, the song "Wonder of Wonder, Miracle of Miracles" from Fiddler on the Roof comes to my mind. We emerged from last year's heartbreaking hiatus in many of our spaces to witness a wonderful comeback. Summer 2021 is in the books, the book of life – a new chapter of Torah, our ongoing story of how we live, teach, learn, celebrate treasured values, friendship, community. 
Our thriving URJ camps, spread across North America, and our Israel adventures have enriched the lives of more than 12,000 campers, staff and faculty this summer, as they joyfully returned to in person immersion.  
An outstanding team planned ahead to ensure that our campers and staff were protected by creating the protocols, procedures, and mitigation that allowed for summer 2021 to be a stellar success.  The same team, and many others, provided additional support throughout the summer as myriad scenarios surfaced.   Camp staffers, from full timers to over 2000 seasonal staff, were heroic beyond measure – working endless hours in unknown conditions, remaining positive and agile, and honoring the holiness of creating a safe, joyful, meaningful, and transformational experience for our children, teens, and each other.
I am filled with gratitude, appreciation, and awe for the partners, stakeholders of our sacred camp communities – parents, camp lay leaders, URJ colleagues, congregations, alumni, and the broader philanthropic community for providing not only additional financial support to sustain camps over the past two years, but also much needed tender loving care (TLC) for our staffs.  
Scanning the social media of our camps and Israel adventures, along with a few visits and many testimonials tell a story of staff hugging and holding on to each other as never before; of smiles that shout out sheer joy; dancing, playing, singing, praying with ruach (spirit), awe and wonder.
Over the past 35 years, I have kept an "inspirational file" comprised of letters, cards, and artwork from campers, staff, parents, and others. One of them popped out at me recently. It was a 1998 letter from then 12-year-old-old Jessica Druxman (URJ Camp Newman). She proposed that the camp's t-shirts be inscribed with the slogan: "Camp is Life, the rest is just details." It remains a shared slogan and sentiment throughout the camping world.
Camps and our Israel adventures embrace and affirm life. They are where deep dreams, hopes, aspirations as well as heartache, fears, and sadness can be both celebrated and shared – a vulnerability that builds human connection and trust for both the simchas and sorrows of life.  It builds the resiliency to go out in the world and be change agents, leaders, partners, participants in healing our world.  
As we say goodbye, l'hitraot to summer 2021 and begin our countdowns to summer 2022, may this High Holiday season be filled with growth, reflection, meaning, joy, and as our tradition teaches: May we "choose life" and sing another familiar classic from Fiddler on the Roof, -- "To Life, To Life, L'chaim.
Related Posts
Image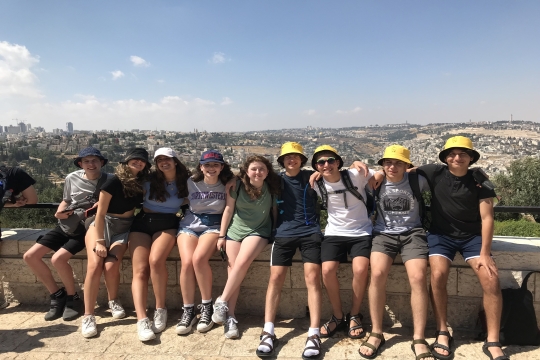 We are excited to announce that, thanks to a generous commitment from RootOne LLC (seeded by The Marcus Foundation and powered by The Jewish Education Project), the certificate will now be worth $3,250!* We hope that this increased amount allows all Reform Jewish teens to travel to Israel as a rite of passage.
Image
Summer 2022 was full of opportunities and growth. We celebrated the joy and beauty of camp and Israel experiences, infused intention and meaning in our planning and programming, and enabled campers, summer immersive participants, and staff to create communities of respect and belonging.
Image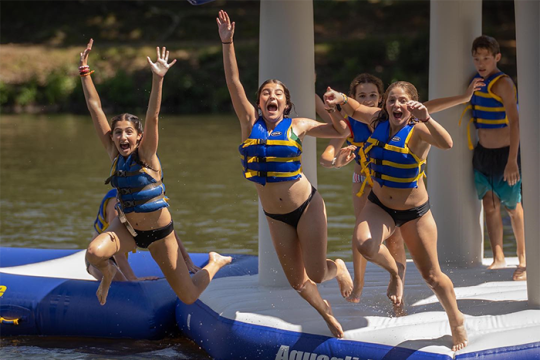 We are now solidly in the middle of camp season and our 3,000 dedicated staff are working to ensure that our campers are enjoying the friendship, smiles, ruach (spirit), growth, and love that are all part of the camp experience, while also keeping everyone safe and healthy.