Image
In the immediate aftermath of the devastating shooting in Parkland, FL, last month that killed 17 individuals – including Reform Jewish students and a teacher –  NFTY North American President Zach Herrmann wrote "After Parkland, How We're Mobilizing to Prevent Gun Violence," in which he explained how the shooting spurred the NFTY community into action. Announcing the Reform Movement's new task force on gun violence prevention efforts, Herrmann wrote, "Now is the time. No longer will we stand idly by."  
Since then, inspired by their peers in Parkland and building on NFTY's longstanding commitment to gun violence prevention, our teens have acted quickly to mobilize for positive change.  
At the end of February, Parkland-area Reform Jewish teens took a bus to Tallahassee, FL, to urge their state lawmakers to support stronger gun safety laws; now, hundreds of teens and the adults who support them are planning to attend the March for Our Lives event in Washington, D.C. and around the country. In partnership with the Religious Action Center, NFTY has also revitalized its gun violence prevention resource page (www.nfty.org/gvp), where supporters can get involved with NFTY's efforts, join its ongoing social media campaign, write to Congress, and more.  
In her song "And the Youth Shall See Visions," beloved Jewish musician Debbie Friedman, z"l, sang,
And the old shall dream dreams, and the youth shall see visions,

And our hopes shall rise up to the sky.

We must live for today; we must build for tomorrow.

Give us time, give us strength, give us life.
This is the moment when, truly, our students are building for tomorrow. As Reform Jewish adults, we stand behind our teens and support their efforts while letting them take the lead. Here's what our teens are planning and just a few of the ways you can get involved (and you can read this post on ReformJudaism.org for more info):
March for Our Lives in Washington, D.C.

 
NFTY is helping organize in support of the primary March for Our Lives event in Washington, D.C. on March 24. Supplementary events planned by the Reform Movement include Kabbalat Shabbat Services and special concerts at D.C.-area congregations and a pre-rally gathering before the national march, which will be live-streamed. For further details, register with NFTY and signify your interest in the Facebook event.  
March for Our Lives in Other Cities

 
If you can't be in Washington, D.C., for the march, check out NFTY's Gun Violence Prevention Action Map for a list of gun violence prevention-related actions and events in cities across the U.S. Let NFTY help you join the movement by connecting you to the resources they need and ensuring that you have resources, support, and friendly faces to march with. 
Education and Advocacy Efforts

 
Support College Students Who Are Mobilizing on Campus 

 
College students are at the forefront of the fight for gun violence prevention. Join NFTY's efforts and get connected to Reform Movement activism resources. This is also the place where you can tell us what you're planning, what your campus is organizing, and what support you're looking for. 
Social Media Tips for Teen Gun Violence Prevention Activists

 
In this toolkit for online action, NFTY shares six tips and resources for teen and adult activists who want to get involved, including sample language, a printable sign, a campaign hashtag, and a gallery of photos for social media use.  
In writing about her day in Tallahassee lobbying Florida lawmakers for stronger gun safety laws, NFTY-STR Social Action Vice President Zoe Terner wrote, "One reason we are so passionate about this effort is because it is being driven by teens. We are inspired by our friends mobilizing their own community."  
Indeed, this is exactly the sort of moment for which NFTY and the Reform Movement have long been training our young adult activists. If your first inclination is to say they're too young, I urge you to take a closer look at their drive, their passion, and their unrelenting commitment to making their voices heard.  
The future belongs to them. Let's work with our teens to ensure that that future is safer, better, and full of hope. 
Go to NFTY.org/GVP and share what you are doing and how you would like to be involved. New information is being added every day.
Related Posts
Image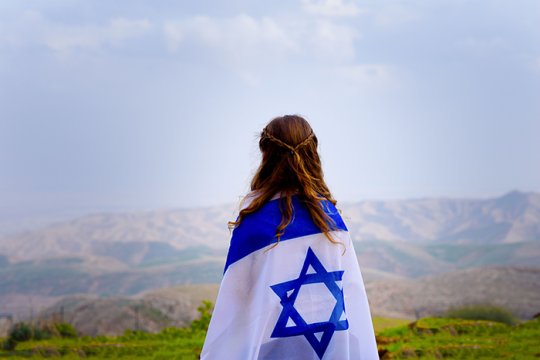 We stand with the people of Israel during these difficult and challenging days and pray for the safety and immediate release of all of the hostages. See our resources and actions you can take.
Image
Before sharing some tools for facing and combating antisemitism, it's important to have a clear understanding of exactly what antisemitism is. 
Image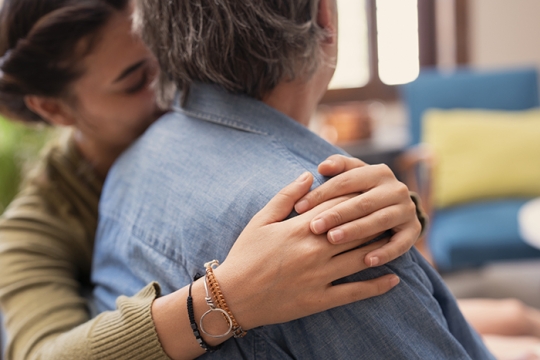 Hamas' brutal attack on Israel on October 7th and Israel's ongoing response has stirred emotions both within and outside the Jewish community. Over the next weeks, as family and friends gather for holiday celebrations, there may be differences of opinion. Here are a few tips from Jewish sources to help maintain loving relationships while disagreeing.