Image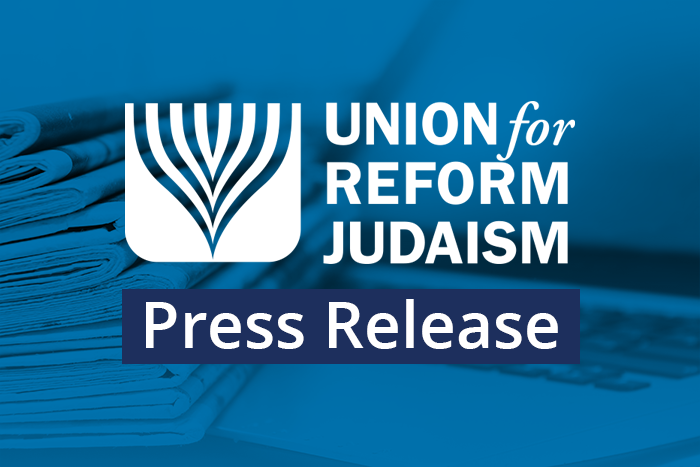 New York, NY; November 12, 2020 – Yolanda Savage-Narva, MSEd. (she/her) will join the Union for Reform Judaism (URJ) as Director for Racial Equity, Diversity, and Inclusion, a new leadership position. The leadership of the URJ is excited to announce Savage-Narva's appointment to this pivotal new role.
The URJ's Racial Equity, Diversity, and Inclusion (REDI) work, partly supported by a generous grant from the W.K. Kellogg Foundation of Battle Creek, Michigan, largely focuses on addressing racial justice and equity in all its forms, and also addresses homophobia, transphobia, ableism, classism, sexism, and other forms of oppression.
In this role, Savage-Narva will lead, develop, and expand organizational and movement-wide inclusion efforts for the URJ, which leads the largest, most diverse movement in Jewish life.
Savage-Narva, who serves currently as a lay leader of the Reform Movement's Commission on Social Action, will join the leadership of the Religious Action Center of Reform Judaism (RAC) in Washington, D.C., and oversee the URJ's daily work of Audacious Hospitality, the focused effort to incorporate REDI principles and practices throughout congregations, camps, youth programs, and internally within the URJ.
"To create a more just and equitable world, we must see the humanity in one another," said Savage-Narva. "I am passionate about advancing this mission and committed to building on the URJ's established work in creating and sustaining communities that more accurately reflect the full diversity of Jewish life." 
"As Vice Chair of the Commission on Social Action, Yolanda has made the RAC's work more effective, inclusive, and meaningful. As REDI Director, her extensive leadership expertise and commitment to Jewish community-building will have an even greater and more direct impact," said Rabbi Jonah Dov Pesner (he/him), Director of the RAC.
"We continue to prioritize a culture and organizational shift that will foster greater racial equity throughout the URJ and Reform Movement, and Yolanda is exactly the right person to lead this transformative work," said Rabbi Rick Jacobs (he/him), URJ President.
"On behalf of the URJ North American Board of Trustees, I warmly welcome Yolanda into this important role at a time when we continue the necessary and intentional REDI work we have begun, including training at the leadership level toward becoming more antiracist, as individuals and communities," said Jennifer Brodkey Kaufman (she/her), Chair, URJ North American Board of Trustees.
Savage-Narva's extensive experience leading racial equity and justice work in faith-based organizations includes serving as Vice Chair of the RAC's Commission on Social Action, Co-Chair of the RAC's Racial Justice Task Force, and in advisory roles for the Jewish Federation of Greater Washington and Repair the World.
Prior to joining the URJ, Savage-Narva was Executive Director of Operation Understanding DC, a non-profit whose mission is to create a generation of leaders to promote respect, understanding, and cooperation while fighting to eradicate racism, antisemitism, and all forms of discrimination. She has participated in the URJ's JewV'Nation Fellowship and in the Schusterman Fellowship.
Savage-Narva will begin to work with the URJ in this capacity in December.
The URJ's mission is to strengthen communities and transform the way people connect to Jewish life, building a more whole, just, and compassionate world.
###
About the Union for Reform Judaism
The Union for Reform Judaism (URJ) builds community at every level—from the way we collaborate with congregations, organizations, and individuals to how we make connections across North America to advance contemporary and inclusive Jewish life. Providing vision and voice to transform the way people connect to Judaism, we help congregations stay relevant and innovative, motivate more young Jews to embrace Jewish living, agitate for a more progressive society, and foster meaningful connections to Israel.
Founded in 1873, URJ has grown into the largest and most powerful force in North American Jewish life, with nearly 850 member congregations and work that inspires, connects, and educates millions of people. Our legacy, reach, leadership, and vision mean that we can unite thousands of years of tradition with a modern, evolving Judaism to strengthen Jewish communities today and for future generations.
Visit us at www.URJ.org to learn about our social justice initiatives, camps and programs for young Jews, services for congregations and communities, and how you can work with us to create a more just, whole, and compassionate world. Enjoy related content at ReformJudaism.org and connect with URJ on Twitter and Facebook.