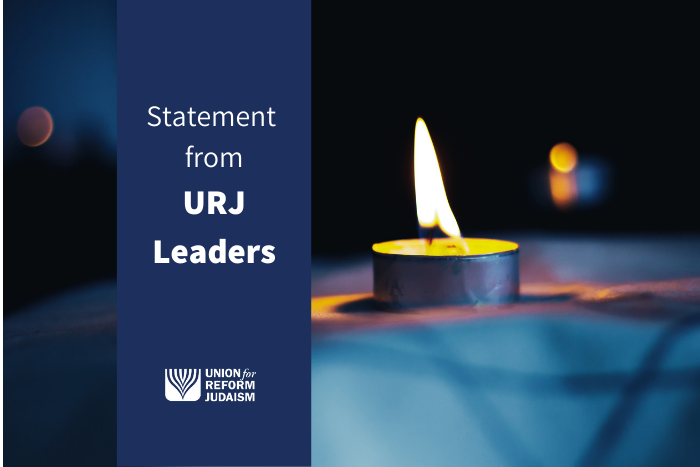 February 27, 2022 - We share the anger and pain felt across Israel and the diaspora following the fatal attack on Israeli brothers, Hallel and Yagel Yaniv. The perpetrators must be found and held responsible for this heinous attack. 
We also condemn those who unleashed the outburst of revenge against Huwara's Palestinian community, including burning Palestinian homes and cars and killing a man, Sameh al-Aqtash. These attacks are shameful and indefensible. They desecrate fundamental Jewish values, respect for life chief among them. 
Though some Israeli leaders, including the Prime Minister, called for restraint, the government failed to prevent or quickly curtail this unacceptable violence. Those responsible must be held accountable and safety and security for Jews and Palestinians alike must prevail.
Union for Reform Judaism

Jennifer Brodkey Kaufman (she/her)
Chair
Rabbi Rick Jacobs (he/him)
President