From January 2022 – June 2022, these fellows will participate in cutting-edge seminars focusing on identity enrichment, professional and leadership development, Jewish learning, movement-building, mentorship, and more!
Ariel Isa BeitShemesh (he/him)
Image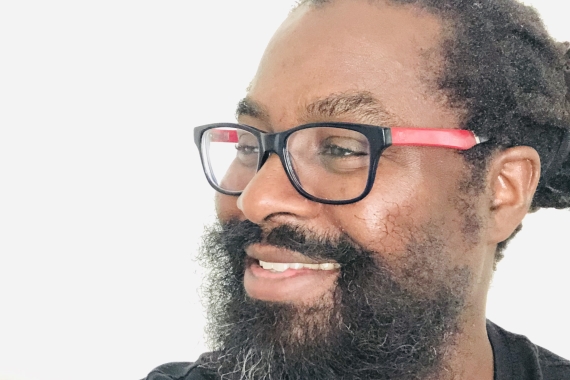 Ariel Isa BeitShemesh (he/him) was born in rural Jamaica in 1978 and, at age thirteen in 1991, he immigrated to Canada. Ariel says of the move and adjustment to first world Canada that "...the awe of the new environment left me wanting home, by which I mean the plump, welcoming bosom of my Mama, chicken-back and dumpling, callaloo...it took me a long time to like Canada, I loved it immediately, but to like it, that took some time...". Ariel studied at Mohawk College and at Trent University and is a writer of fictional short stories and semi-autobiographies like his work When Dogs Eat Mangoes.
Tyler Samuels (he/him)
Image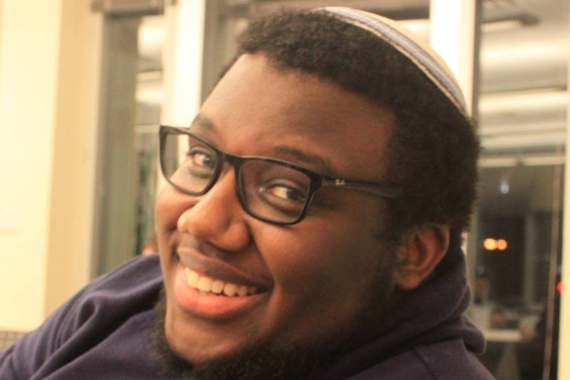 Tyler Samuels (he/him) is a Jew of Jamaican descent, a recent graduate from the University of Toronto, social media coordinator for Hasbara Canada, and the former vice president of engagement at Jews of Colour Canada. Tyler has been a vocal presence in Canada's Jewish community, speaking out against implicit antisemitism and racism from both sides of the political spectrum and within the Jewish and non-Jewish world.
Carla Castillo (she/her)
Image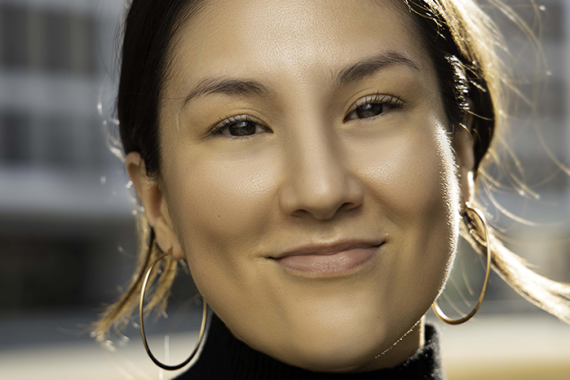 Carla Castillo (she/her) is a rising junior at the New School in New York City with a strong interest in becoming a lawyer. She is a non-traditional college student as well as a transfer to the New School where she is designing her own Liberal Arts degree with two guiding minors: Jewish Culture and Interdisciplinary Science. Carla is eager to find opportunities working close to issues of inclusion and social justice with the goal of applying that learning to her law school studies beginning in the fall of 2023.
Margarita Ventura (she/her)
Image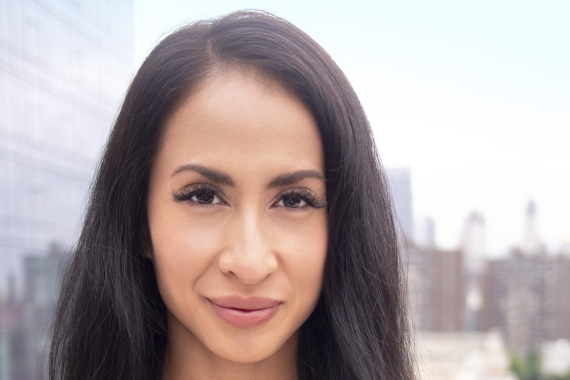 Margarita Ventura (she/her) is a leader in advertising, fitness and originally from Saipan, Northern Mariana Islands. She is currently located in New York and also in process for Reform Judaism conversion under the guidance of Rabbi Melissa Buyer-Whitman at Temple Israel. Forever an advocate, mover and shaker for Equity, Diversity and Inclusion initiatives in education, corporate culture, fitness, and sports. A true team player, community builder and leader with empathic leadership skills.
Jená Prystowsky (she/her)
Image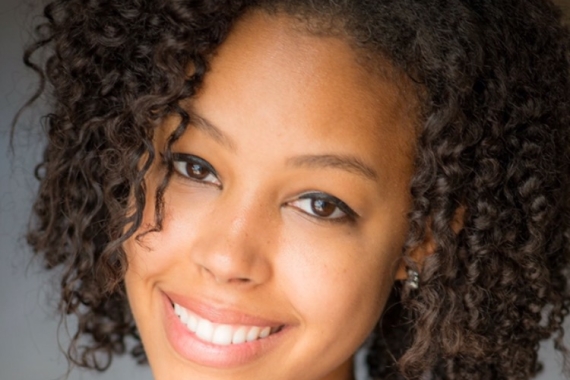 Jená Prystowsky (she/her) is a wife, mother, and writer.  She runs a blog and podcast for creative professionals, offering tips, information, and inspiring interviews to encourage people who are interested in developing their creative career.  Outside of her professional work, she is an active member of her synagogue as well as her community.  In her free time, she enjoys jogging, reading, watching the latest thriller, and spending time with her family members, including the four-legged ones. 
Dana Bederson (she/her)
Image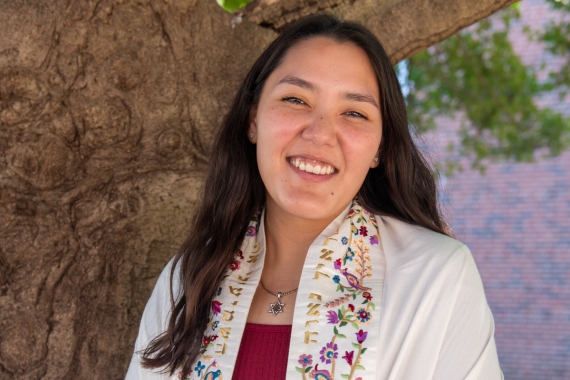 Dana Bederson (she/her) is a 23 year old from Windsor, MA. She is a rising Senior at Guilford College in Greensboro NC. She studies Vocal Performance and Opera. She attended URJ Camp Harlam for 13 summers, 8 as a camper, 3 on staff, and 2 as Head Songleader, and this summer she will be the Head Songleader at URJ Camp Newman. She currently works at Temple Emanuel as their soloist and as their Madrichim Coordinator. Dana has a deep passion for learning, teaching, social justice, and music, and will be applying to HUC's Cantorial Program in the Fall. In her free time, she loves to bake, run and spend time with her dogs Peach and Pilot!
Amanda Gray (she/her)
Image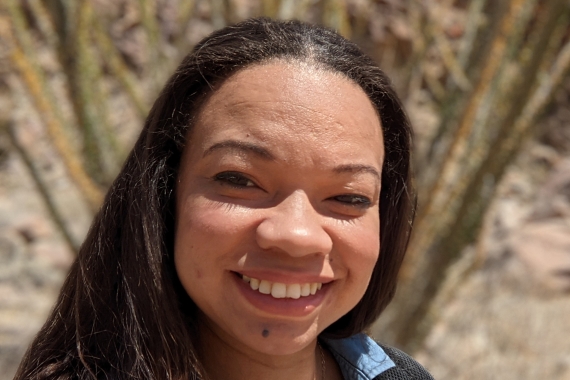 Amanda Gray (she/her) is a Multiethnic Jew. Black, Filipino and Mexican are her heritage cultures. She is a new mom, Linguist, Adjunct Professor, Multi-ethnic spiritual herbalist @ahavanawa, and a mentor for JOCs for the Sandra Caplan Community Beit Din. My goals are to help people like me with multiple identities manage them to be authentic and unapologetically true to themselves. Amanda is a K-pop enthusiast way before K-pop was an international phenomena. She is obsessed with The Game of Thrones, loves to sing, travel, learn Torah, cook, do arts and crafts, watch TV, and decorate.
Kelsi Hasden (she/her)
Image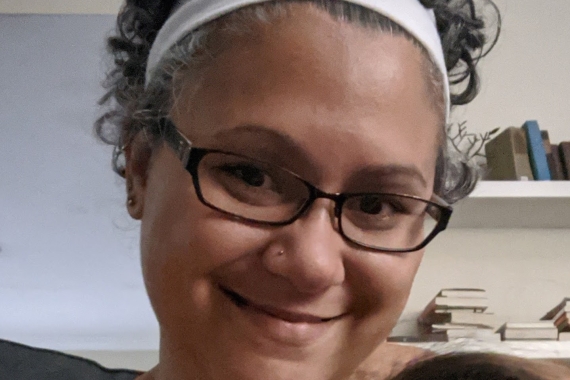 Kelsi Hasden (she/her) is a biracial, Jewish, feminist, avid book reader. She has 2 hilarious kids, 2 cats, a husband, and amazing curly hair. Kelsi taught at university for 8 years and is a tech writer currently. Kelsi and her husband are in the process of renovating a historic house that used to be a plantation and is trying to square that circle in her heart and mind. Kelsi journals a lot about stressful issues and can seem to only find time to herself when she mows the lawn.
Juan Moriel (he/him)
Image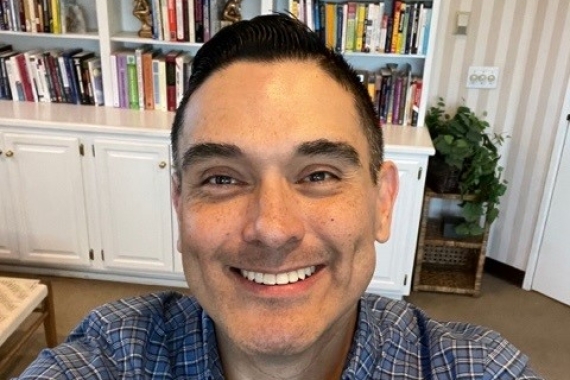 Juan Moriel (he/him) holds a Bachelor's of Science in Psychology from Texas Christian University, Masters of Arts in Clinical Psychology from Pepperdine University, Masters in Arts in Health Psychology from Touro Worldwide University, Doctorate of Psychology from California Southern University, certificate in Medical Family Therapy from Oklahoma Baptist University, and a certificate in Primary Care Behavioral Health from University of Massachusetts Medical School. He is also a Licensed Marriage and Family Therapist and Licensed Professional Clinical Counselor. Juan is dedicated to constantly improving his knowledge of Jews of Color, mental health, social justice, and advocacy issues.
Maria Isabel Rosario (she/her)
Image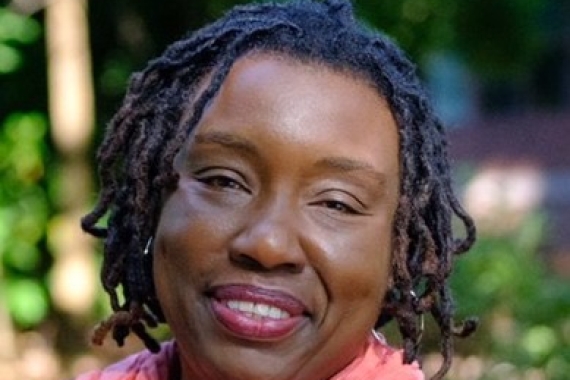 Maria Isabel Rosario (she/her) is a member of the Leadership Council at Temple Israel Boston and serves as one of three co-chairs for the Racial Justice Initiative. She is also a member of TI's racial diversity, equity, and inclusion team. Maria works as a Community Organizer at the Jewish Alliance for Law and Social Action (JALSA) in Boston where she coordinates multiple synagogues in voter rights work. She holds a BA in Social Sciences from Harvard University Extension and a Master of Fine Arts in creative writing from the Mountainview Low Residency writing program at Southern New Hampshire University.
Ellen VanDyke Bell (she/her)
Image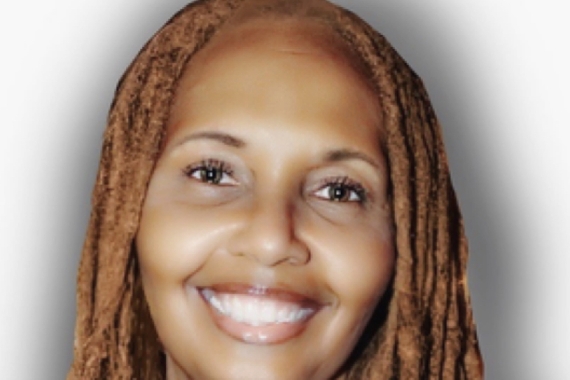 Ellen VanDyke Bell (aka Batya Bina Ruth/BB) (she/her) is an attorney who resides in Connecticut with her husband, two teenage children, two dogs and a cat. She is a member of Temple Beth El, she taught religious education and was a member of the choir. BB is planning on becoming a rabbi and is interested in studying how Jewish ethics, laws and scriptures can be used to inspire racial equity, diversity, and inclusion in the world. BB is also interested in Hebrew Priestess-ing and Womanists Theology from a Jewish Woman of Color perspective.
Ramona Tenorio (she/her/ella)
Image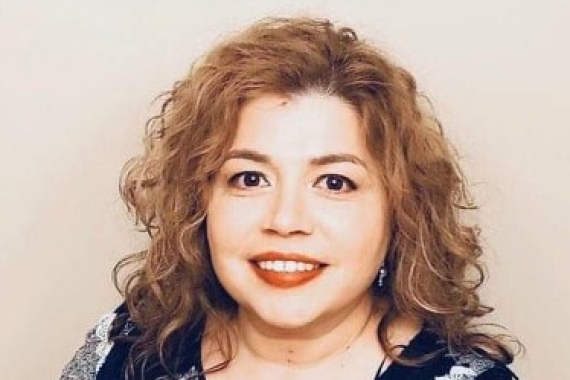 Ramona Tenorio PhD (she/her/ella) is a Jewish Latina (Jewtina) with Mexican/Indigenous/Dutch ancestry. She is an anthropologist, geographer, researcher, and evaluator. She started her own consulting firm, Broader Impact, LLC in 2019, and co-launch Tiyuv Initiative in 2021. Ramona is a mentor for the Wisconsin Center for Evaluation Research (WCER) Clinical Program, mentoring graduate students as they engage in applied and practical evaluation field experience. Ramona is a national speaker and educator on cultural humility, community engagement, REDI, health equity, and spatial equity. She has taught at all levels of education from K-12, college, graduate school, medical school, medical residency programs.
Carlene Lighty-Fiorito (she/her)
Image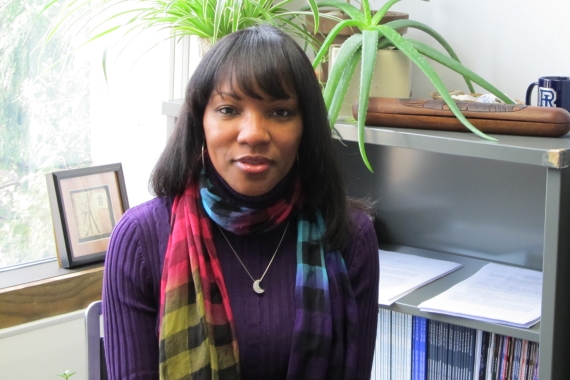 Carlene Lighty-Fiorito (she/her) is currently a Clinical Therapist for Care New England, a non-profit health system comprising several hospitals in Rhode Island. She has provided academic advising, leadership, and mental health counseling to college students over the past 10 years. Over the past 20 years she has advocated for people with mental illness and disabilities. In recent years she has Facilitated and mentored young women of color in grades 6th - 12th to help develop leadership talent, and empower young black women, and address diverse needs in their community. The LEAD program is sponsored by a non-profit organization, National Coalition of 100 Black Women, RI Chapter, for which she was a Co-Founding member. She also is an advocate for the LGBTQ community, by promoting and facilitating a bystander prevention program, "STEP-UP" on college campuses in Rhode Island, as a member of the "Cross Campus Collaborative for Sexual Assault. Most recently Carlene has become a Co-Chair of the Social Justice Committee, and member of Temple Beth-El Pride team. Her immediate goals are to continue to eradicate the stigma connected to mental illness and provide culturally competent counseling to communities of color. She would also like to be a leader in the URJ regarding the importance of inclusion of all Jews of Color in Hebrew Education and Activities. She is in the planning stages of opening a Mental Health and Wellness Center to further educate people of color about Mental Illness and how it affects our mental, physical, emotional health, and growth as a tribe.
Mx. Cleo Zehurah Mizrahi (she/they)
Image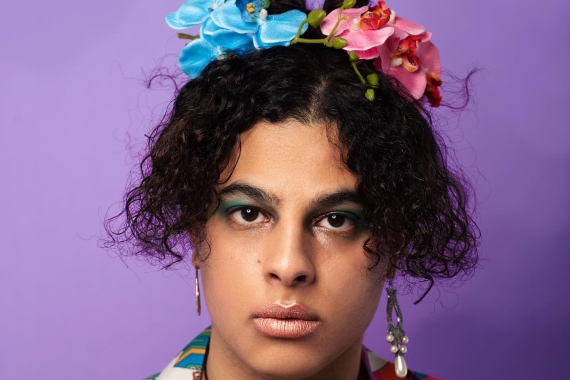 Mx. Cleo Zehurah Mizrahii (she/they) is a NYC based teaching artist, theatre practitioner, resource navigator & organizer of over 15 years who identifies as nonbinary, queer, a Jew of color with and of Mizrahi-Palestinian heritage. They're a 2017 cum laude grad of CUNY in Media & Gender Studies. Their creative enterprise "Mx. Enigma" has produced award winning films, exhibitions, and provided DEI creative solutions as a consulting business to NGOs, city agencies, at-risk youth like Footsteps, DYCD, where their main passion is to curate anthologies with their resilient clients to promote restorative justice and build a network of survivors through art therapy.
The JewV'Nation Fellowship's 2022 Jews of Color Leadership Cohort Facilitators:
Yolanda Savage-Narva (she/her)
Image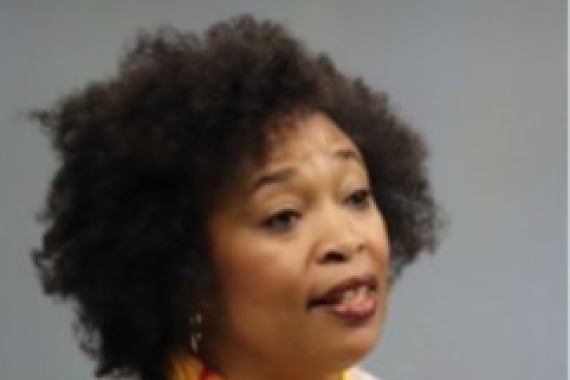 Yolanda Savage-Narva has twenty years' experience working with public agencies and non-profit organizations to promote equitable access to public health, eldercare and pedestrian safety. She is a Centers for Disease Control (CDC)-trained public health specialist who has led community-based efforts in community health assessments for Indian Health Service, public education for the Alzheimer's Association, pedestrian safety and advocacy for America Walks, and health equity for the National Association of State and Territorial Health Officials.
Yolanda was also the Executive Director of Operation Understanding DC, a non-profit organization dedicated to promoting understanding, cooperation, and respect while fighting to eradicate racism, anti-Semitism and all forms of discrimination. In Yolanda's current role she is leading the Racial Equity, Diversity and Inclusion (REDI) work for the Union for Reform Judaism (URJ). She is also a member of the JewV'Nation cohort, a fellowship sponsored by the URJ, and a Senior Schusterman Fellow. Yolanda's lay leadership includes a former vice-chair of the Religious Action Center's (RAC) Commission on Social Action, a former co-chair of the Racial Justice equity committee for the RAC, a current board member of the Federation of Greater Washington and the Capital Jewish Museum. Yolanda is an active member of Temple Micah in Washington, D.C., and a member of Delta Sigma Theta Sorority; an international Black sorority dedicated to community service and education. Yolanda is a graduate of Tougaloo College (Sociology) and has a master's degree in education from Jackson State University. In her spare time Yolanda loves being outdoors, reading, birdwatching, playing sports and traveling with her son and husband.
Tamar Ghidalia (she/her)
Image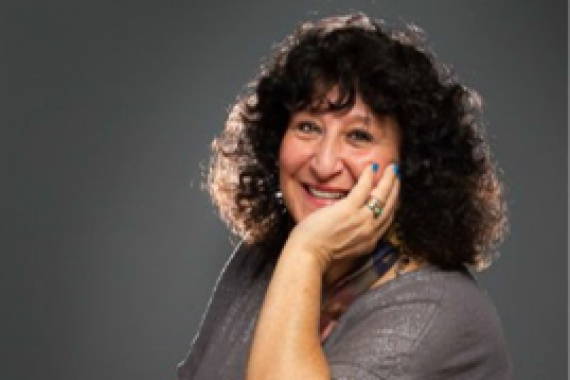 Tamar Ghidalia is an educator and professional musician with 30+ years of experience in teaching, facilitating, leadership, mentoring, program building, curriculum development and program management. Most recently, she worked for six years as the Executive Director of Urban Arts Academy, a South Minneapolis non-profit serving diverse students and families through art-infused education. In 2018, Tamar was honored by congregation Shir Tikvah, Minneapolis, with the Radical Hospitality Award for her work with the Racial Justice Task Force. In 2005, she received the Paul Wellstone Call to Action Award for her work in racial justice. Tamar completed the 2019- 2020 URJ's (DEI) Diversity, Equity, and Inclusion JewV'Nation Fellowship (she is now an alumni).
Tamar is a leader in the Racial Equity, Diversity, and Inclusion (REDI) space, working through 3W Consulting, as well as with BI Collaborative, and Edot-The Midwest Regional Jewish Diversity and Racial Justice Collaborative. She has developed partnerships between organizations to collaborate for success. Tamar's most recent REDI trainings were for YIPA in MN (Youth Intervention Program Association) and for JPRO New York Network. She currently is on the RAC (Religious Action Center) Racial Justice Campaign Leadership Team which looks at systemic change at the community, state, and federal levels.
Jill Housen (she/her)
Image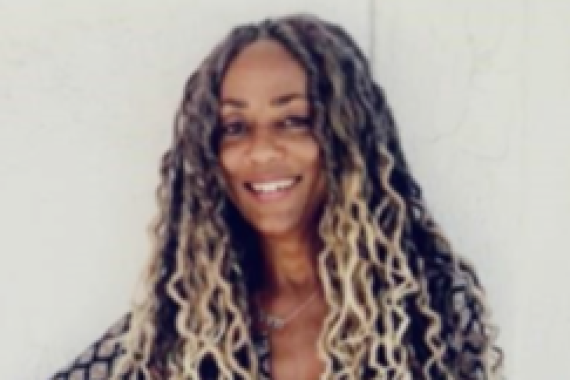 Jill Housen was raised in Claremont, CA. She received her B.A. in Fashion Merchandising from California State University, Long Beach after transitioning from studying French, Spanish, and molecular biology at the University of California, Irvine. She is a certified Health Coach and is also certified in traditional African Herbal Healing. She is a buyer for a contemporary women's boutique and a loving caregiver for her mother. She currently focuses on both her fashion industry career and Racial Equity, Diversity, and Inclusion (REDI) work as a REDI consultant for local and national organizations through her consulting group 3W, with her partner Tamar Ghidalia and BI Collaborative.
Jill is the DEIB Consultant for the Sandra Caplan Community Bet Din where she was key in presenting several days of learning on Racial Diversity, Equity, and Inclusion which included performances from the cast of True Colors, DEI training from Be'chol Lashon, and a lunch and learn featuring Marc Dollinger. She worked closely with outreach to select and train a team of mentors to work specifically with people of color embarking on their Jewish journey. She finds creative ways to ensure that everything is done through a lens of inclusion and belonging from written materials to visual representation and beyond.
Jill is a contracted facilitator for the Union of Reform Judaism's Audacious Hospitality team and she is also on the RAC's National Justice Leadership team. She member of the Diversity and Inclusion Committee at Ikar in Los Angeles, CA., and the Executive Board at Temple Beth Israel in Pomona, CA. where she is the chair of the DEI committee. She is passionate about social justice, sustainable fashion solutions, food justice, and reggae music. In her free time, Jill can be found working in her garden, spending time at the gym, and experimenting in the kitchen with vegetarian dishes. Jill is an alumnus of the URJ's (DEI) Diversity, Equity, and Inclusion JewV'Nation Fellowship, and completed the Don't Kvetch Community Organizing training through Bend the Arc.