Image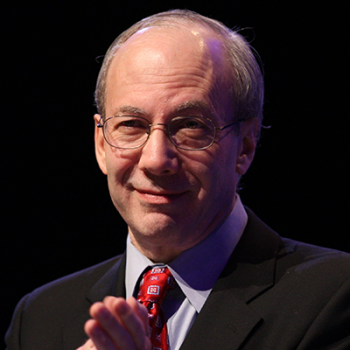 Installed as president in June 1996, Rabbi Yoffie led the Reform Movement in exciting new directions, moving congregational life toward greater attention to Torah study and adult literacy. He spearheaded a major expansion of the URJ's summer camping program. In 2005 he introduced the Sacred Choices curriculum to teach sexual ethics to teens in camps and congregations.
Rabbi Yoffie announced two worship initiatives. The first, in 1999, was designed to help congregations become "houses in which we pray with joy." The second, eight years later, encouraged congregations to rethink their Shabbat morning worship and fostered Shabbat observance among individual Reform Jews.
Rabbi Yoffie has been a pioneer in interfaith relations and launched Movement-wide dialogue programs with both Christians and Muslims. In 2005, he was the first Jew to address the Churchwide Assembly of the Evangelical Lutheran Church of America. In 2006, he accepted the invitation of the Rev. Jerry Falwell to address the students and faculty of Liberty University, where he spoke frankly of areas of agreement and disagreement. In 2007, Rabbi Yoffie was the first leader of a major Jewish organization to speak at the convention of the Islamic Society of North America.
Rabbi Yoffie has also been deeply involved in issues of social justice and community concern. A prominent spokesman for sensible gun control, he was the only religious leader to speak at the first Million Mom March in Washington, DC. He has also worked tirelessly on behalf of the Jewish state and the rights of Reform Jews in Israel.
Raised in Worcester, MA, Rabbi Yoffie was ordained at Hebrew Union College-Jewish Institute of Religion in New York in 1974, and served congregations in Lynbrook, NY, and Durham, NC, before joining the Union in 1980. His beloved wife, Amy Jacobson Yoffie, to whom he was married for 50 years, died in 2020. He has two children, Adina and Adam.
Rabbi Yoffie lectures and writes on Israel and the Middle East, Reform Judaism, and American religious life, and contributes a regular opinion column to the Israeli daily Haaretz. His writings may be found at ericyoffie.com.
Latest by Rabbi Eric H. Yoffie