Image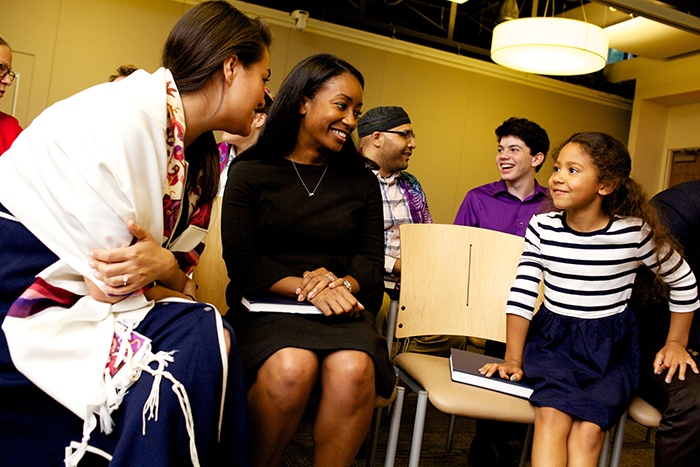 Before we know it, Rosh HaShanah, Yom Kippur, and Sukkot will be upon us in rapid succession, signaling the beginning of the new year and the start of planning for upcoming programs. Sometimes, it can seem as though programming preparations and planning is never-ending (and always evolving). From finding new ways to make services meaningful to molding your community into a space of belonging for everyone, programming demands can feel particularly daunting for community leaders. However, we're here to help! Below are a few resources to help you reflect and create meaningful experiences for your congregation as you celebrate the High Holidays and move into 5784, pursuing justice and creating memorable programs for all your community members!
Keep Your Congregation Safe and Secure
The Secure Community Network (SCN)'s High Holiday Safety & Security page has recordings of community safety seminars they've hosted, as well as resources that can help keep everyone in your congregation safe. Even though the page specifically names the High Holidays, the topics covered are relevant throughout the year.
Create a Community of Belonging
Executive Director Jason Plotkin's article, "Opening Our Doors and Improving Our Welcome," will help you reflect on the ways you can "widen the tent" of your congregation. Plotkin focuses on lowering barriers that might make newcomers feel uncomfortable and providing clear language around what attendees can expect.
You can also access our calendar of upcoming REDI trainings. These workshops will further help you and other community leaders create a space where everyone who attends can experience a sense of belonging.
By keeping in mind those who may not be as familiar with Reform Jewish services or rituals, you can create a warm, accessible community of belonging for all.
Expand Your Members' Understandings of T'shuvah
In 2022, the URJ came together to advance our understanding of t'shuvah by presenting "On Repentance and Repair: A Reform Movement Program." The program's page has the recording of the full program available for download, as well as videos of the interview between Rabbi Jill Maderer, senior rabbi of Congregation Rodeph Shalom in Philadelphia, and Rabbi Danya Ruttenberg, author of the book "On Repentance and Repair: Making Amends in an Unapologetic World," and the five shorter segments which comprised the full program. The site also offers a PDF discussion guide to enhance the experience of watching the program communally. This program will help you and your members reflect on the concept of t'shuvah and enhance your study sessions year-round .
Engage Your Leadership in Cheshbon Hanefesh
Our guide on self-reflection for congregational leaders and board members is designed to help you reflect on the past year and identify ways in which you can better focus on REDI work, ethics, and individual self-reflection. We know that this is a busy time of year for everyone in congregational leadership positions, which is why this guide focuses on providing resources that will make it easier for them to reflect amidst the hustle and bustle of preparing for upcoming programs.
Commit to Making a Change
One of the best things about welcoming a new year is that it gives us the opportunity to see the ways in which we've missed the mark over the past year and commit to doing better. This piece by Rabbi Jonathan Blake of Westchester Reform Temple in Scarsdale, New York, "Sukkot and the Spirituality of Sustainability," details how he and two congregants led a congregational initiative to go zero-waste at their temple 10 years ago. Rabbi Blake also shares some tips to help minimize your own congregation's carbon footprint.
As you prepare for the upcoming services and celebrations that accompany this time of year, I hope that these resources will prove useful. May the new year bring you health, happiness, and sweet moments!
Related Posts
Image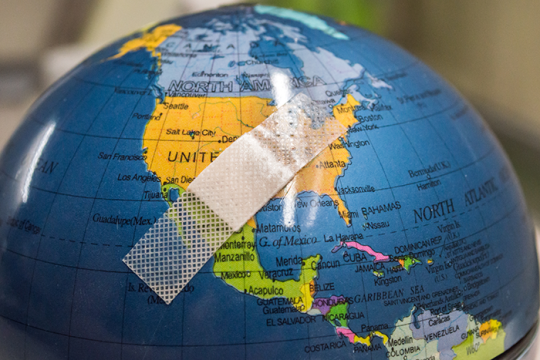 Perhaps the act of gluing is a metaphor for tikkun olam, the act of repairing the world, which is central to our beliefs as Reform Jews. There are so many issues to ponder.
Image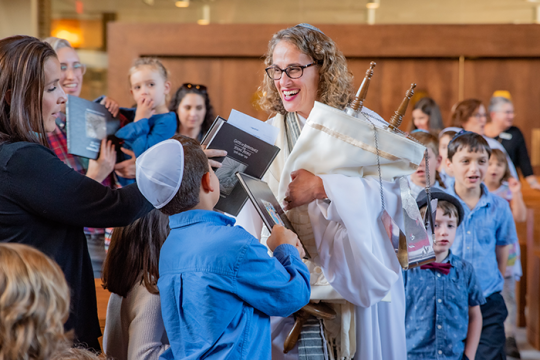 As congregational leaders, we do our best to make our High Holy Day services some of the most memorable (and beautiful) of the year. Of course, Bloomingdale's displays are meant to entice customers inside so that they purchase something. However, we offer something of much greater value that should not come with a price tag: community.
Image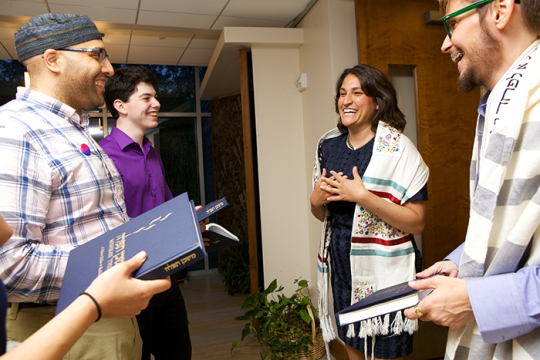 In recent years, our synagogues have explored what it means to be 'expanding the tent' and embracing 'audacious hospitality.' Both ideas center around the notion that our Jewish communities ought to be places of belonging - spaces where everyone is welcomed, affirmed, and can feel at home.