Image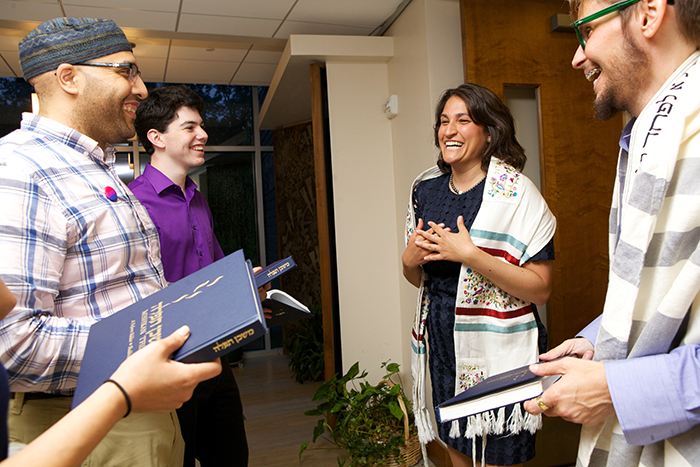 In recent years, our synagogues have explored what it means to be 'expanding the tent' and embracing 'audacious hospitality.' Both ideas center around the notion that our Jewish communities ought to be places of belonging - spaces where everyone is welcomed, affirmed, and can feel at home.
As synagogues make every effort to welcome individuals and families back into their congregational homes at this stage of the pandemic, lowering barriers of entry or engagement (for example providing explicit information about a Jewish program for those who might not be familiar) while creating an environment where we can all feel like we belong are of the utmost importance.
The upcoming High Holidays have been the focal point of these efforts, including in our written messages and videos. As we reach this spiritual climax of the Jewish calendar and members of our community are looking forward to 'returning home' to their houses of worship, it is worth remembering that audacious hospitality means we must not assume that all people in our communities are equally familiar with aspects of Jewish and synagogue life.
What is common vernacular to synagogue leadership and professionals - what happens during a specific holiday observance or which services are appropriate for children of a specific age - may feel quite foreign to many of our members and guests.
In response, synagogues should strive to be inclusive as possible to everyone, and especially to those new to our communities, those who are Jews-by-choice, or individuals who may be 'Jewish-adjacent' may not come into a High Holiday season understanding these services.
The priority of synagogues during the pandemic to push individuals to their websites or digital spaces as their physical doors were closed afforded me the opportunity to take an even deeper dive into what other houses of worship were doing as much of the offerings were just a click away.
Synagogue worship and programming is more creative and exciting than ever and has expanded my own thinking about what might be possible. I was inspired by what they are offering this holiday season. However, I also grew concerned that we have, at times, sacrificed clarity.
I found that descriptions of programs and worship services often lacked key information about what the participant or attendee might expect, leaving the individual to guess what the service or program might include. Many synagogues' worship and event listings lacked any description whatsoever, simply listing times, locations, and whether these offerings would be streamed. Are we falling victim to the assumption everyone knows and understands what these services are?
The last few years, many of us had the opportunity to'shulShulA synagogue. hop' around the internet and 'visit' other worship experiences as more synagogues made their services available on multiple platforms, lowering geographic barriers to ritual observance.
As a synagogue professional, I paid particular attention to how my colleagues are utilizing cameras, incorporating the at-home audience, and making prayer books accessible to those not physically in the pews. The experiences I have seen are vastly different from one synagogue to the next, whether it be through the music, prayer book, or various traditions.
The key to welcoming our communities back home is simplifying and easing the barriers to entry. Making these individuals figure out what to expect from certain programming, without providing context, is a barrier to entry.
There are synagogues who are answering some of these key questions as they prepare to usher in the new year. For example, Temple Beth Elohim of Wellesley, Massachusetts, described their Rosh HaShanah morning service in an informative and evocative manner: "awaken to the promise and possibilities of the new year with inspiring melodies, introspective teachings, and the call of the shofar resounding through the sanctuary. Our main sanctuary service is designed to engage adults and families with children b'mitzvah age and older." The reference to age and inclusivity with their language is joined by an understanding of what the service is structured around.
Congregation Emanu El in Houston describes their Erev Rosh HaShanah service as an "innovative service" that "features a joyful, creative, contemporary prayer experience, suitable for all ages, with unique musical additions to encourage singing and participation" This description ensures that guests know what the prayer experience will feature and alludes to a worship opportunity that is suitable for all ages.
At Touro Synagogue in New Orleans, when promoting TashlichTashlichתַּשְׁלִיךְ"Casting away;" A traditional ceremony held during the Yamim Nora-im (Days of Awe), usually on the first day of Rosh HaShanah, in which individuals symbolically "cast away" their sins or wrongdoings from the past year by throwing breadcrumbs into a flowing body of water. , the worship opportunity is explained as "a ritual of 'casting off' the remnants of the past year that we wish to leave behind" and provides an understanding of what to expect and bring: "With music, prayer, and time spent together as a community, we'll look ahead to the possibilities and opportunities for 5783 alongside our congregational family... Be sure to bring your bread or bird seed!"
As my wife, Aliza, says, "so many of our institutions and organizations are trying to rebuild the past instead of reimagining the future." As we begin to enter the Jewish new year, may we all double down on our efforts to "expand the tent" and show off our "audacious hospitality." As our communities emerge from the pandemic, the value of extending our arms open may never be as critical as it is today.
Related Posts
Image
On the Jewish calendar, the start of the month of Elul signifies the beginning of the High Holiday season. As individuals, it is during this time that we begin the process of cheshbon hanefesh (accounting of the soul), reflecting on the past year. So too, it is important for your leadership and community to reflect on the past year and consider how to do better moving forward.
Image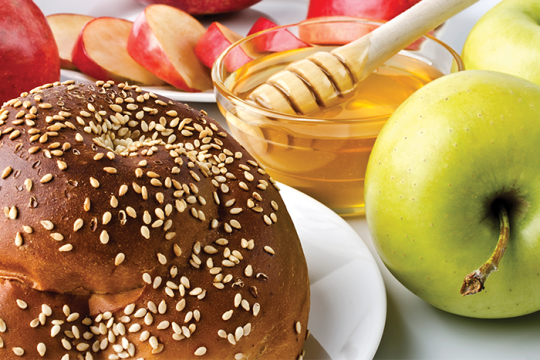 We are in the third year of High Holidays like no other. As we approach the yamim nora'im (the days of awe) and the festivals that follow, take advantage of the offerings from the URJ to supplement your programming and manage your operations.
Image
We want everyone in our communities to feel safe, including those from marginalized backgrounds, and therefore we must acknowledge that the best security practices are unified with principles related to diversity, equity, and inclusion.