Image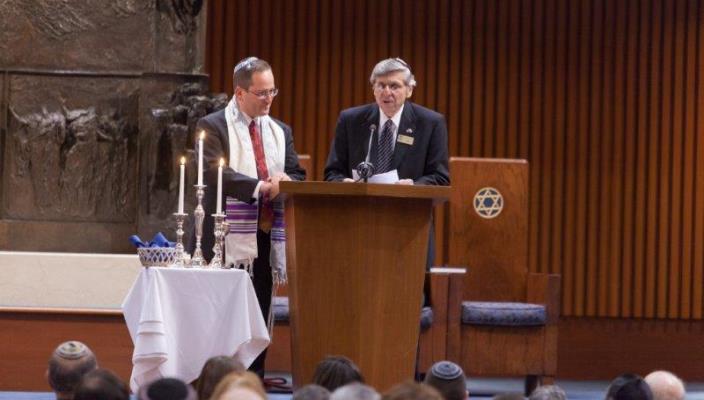 Rabbi Stein: I joined our congregation, Temple B'rith Kodesh in Rochester, N.Y., in July 2014, following in the footsteps of my colleague Rabbi Laurence Kotok, who had spent 18 years as its spiritual leader.
Lou Spiro: At the same time, I had just completed my first year as the synagogue's president, and although I've spent a number of years in various leadership roles, I was new to the presidency – and would be working with a new rabbi, to boot.
Rabbi Stein; It was great timing, then, that we were able to attend the URJ's Shallat Rabbinic Transition Program and Retreat in January. Designed specifically for congregations that have completed a transition to a new rabbi, the weekend provided outstanding opportunities for Lou and me to learn, network, and bond with each other – and with the many other congregational leaders who were there!
Our travel time together helped us get to know each other as individuals and to appreciate the way each of us looks at issues and approaches problems. Having this understanding about one other will help us deal effectively with challenges and issues that may arise in our congregation.
Here are four more important takeaways from the weekend:
As in a marriage, it's critical to take time to reflect on our partnership, assessing our own personal strengths and interests in light of those of our "other half." We learned that when it comes to leadership, we each have strengths and areas for improvement, and we need to leverage them to benefit the congregation. For example, we have both made a point of using the other's messages about goals in our writing and speaking – like incorporating the rabbi's annual meeting message into the president's communications.
   
Spending time with other rabbi-president leadership teams that are at nearly the same point in their rabbinic transition was invaluable. We relished the opportunity to connect and network with peers from throughout North America, building and nurturing relationships that will be useful for all of us as we move forward. Even though every transition has a unique context and dynamic, there is real power in sitting with others who are involved in navigating the same change in their own world and in knowing that we are not alone in the work we are doing.
     
The expertise and insights provided by the URJ faculty as part of the seminar's formal learning sessions helped us gain an important perspective on the work we are doing. They also introduced us to outstanding resources to draw upon around congregational best practices, including a variety of materials for the rabbinic evaluation process. We have been able to bring those resources to our HR committee and executive committee as we seek to create an ongoing mutual review process.
 
In fact, our participation in the Shallat seminar was a microcosm of what we try to do here at Temple B'rith Kodesh: develop relationships in a way that builds community, strengthens congregational life, and helps us pursue our goal to create a vibrant, vital Reform Jewish life for all.
Needless to say, we highly recommend this leadership training seminar for congregations that have recently completed a rabbinic transition. Its value is without measure.
Rabbi Peter Stein is the spiritual leader of Temple B'rith Kodesh in Rochester, N.Y. Lou Spiro is the congregation's president.
Have something to say about this post? Join the conversation in The Tent, the social network for congregational leaders of the Reform Movement. You can also tweet us or tell us how you feel on Facebook.
Related Posts
Image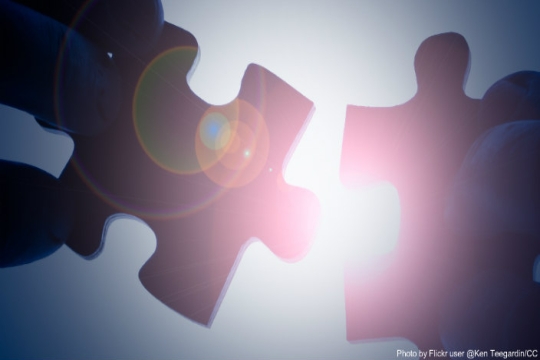 Jewish professionals and lay leaders are responsible for so much of what makes the synagogue community important and special that our work can feel overwhelming, especially if we think we are in it alone. But, the work is much sweeter when we recognize we have true partners by our side.
Image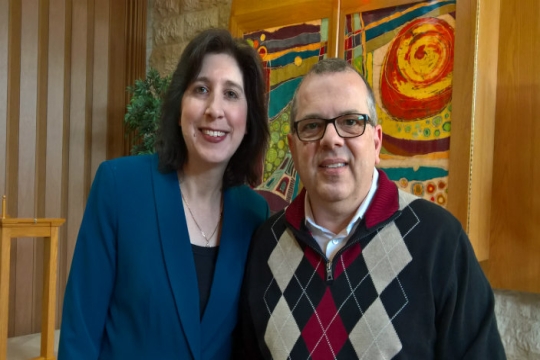 Though I felt our rabbinic transition was going well, I knew it was too important to the future of the congregation to pass up the opportunity to learn whatever I could about making the transition as successful as possible.