Image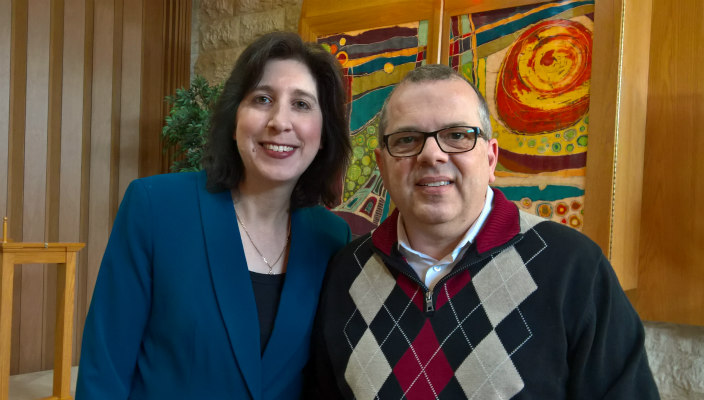 A couple years ago, our congregation set out to do something that had never before been done in its 40+-year history: We set out to find a new rabbi.
When the founding rabbi of Solel Congregation in Mississauga, Ontario, announced his retirement plans, our congregation was faced with the terrifying prospect of finding a successor to the person who, for many of us, represented the very essence of our Jewish community.
We immediately formed a transition team and started planning opportunities for our members to weigh in – to think about who we had become and, most importantly, where we wanted to go as a congregation. We also sought lots of outside advice and decided to take advantage of the Central Conference of American Rabbis' interim rabbi program. After a year full of celebrating our past and considering our future, we said farewell to the only rabbi many of us had ever really known – and stepped out into the unknown.
We began our year with an interim rabbi and worked through all of the mixed emotions that make an intentional interim such a good idea.  The interim year was difficult, even painful in many ways, but having a well-trained and intentional interim rabbi gave us the time and emotional space we needed to begin the journey from focusing on the past to focusing on the future.
For our transition team, the start of our interim year marked the start of the real work of finding a rabbinic successor. As daunting as the task seemed and as difficult as it was, we found our bashert ("the one") in Rabbi Audrey Pollack. She recalls:
"A little more than a year ago, I was thrilled to be blessed with the opportunity to become the new rabbi of Solel Congregation. This time last year, my family and I were working on our own transition process as we began packing up for our move north to Canada. Solel's transition team had already been hard at work on the process of transition – even before I met them." 
As congregational president, I had heard about the URJ Shallat Rabbinic Transition Program and Retreat, in which rabbis and presidents learn together and assess their developing partnership in the winter of their first year as a leadership team. Though I felt our rabbinic transition was going well, I knew it was too important to the future of the congregation to pass up the opportunity to learn whatever I could about making the transition as successful as possible.
In January, six months into our new relationship, Rabbi Pollack and I set out together for the Shallat Seminar in Chicago. We looked forward to meeting other congregational teams who were in a similar place in their congregations' transition process and to hearing where others were on their journeys. We were most interested in learning from the excellent team of Shallat leadership experts about how we could leverage Solel's transition to continue to thrive and build a vibrant future – together.
We expected a packed agenda filled with practical wisdom. What we got was that and so much more.
Shallat gave us tools to help us take a fresh look at the many assets within our congregation and to continue open and honest communication on the journey. It taught us that transition comes in stages and that all those involved will progress at different paces, impressing upon us the importance of checking in with the congregation throughout the entire transition process.
As a direct result of our participation in the Shallat Seminar, Rabbi Pollack and I are actively working on continuing congregational engagement in the transition process, building stronger engagement with members, and doing creative visioning and planning as our congregation moves forward.
Most of all, Shallat gave us the precious and invaluable gift of time to sit together as a rabbi/president team to explore where we are now and to work on developing our collective vision for the future. The experience strengthened our sacred partnership with each other, providing us with a unified sense of our work in this sacred journey.
Joel Brown is the president of Solel Congregation in Mississauga, Ontario. Rabbi Audrey Pollack contributed significantly to this piece.
Have something to say about this post? Join the conversation in The Tent, the social network for congregational leaders of the Reform Movement. You can also tweet us or tell us how you feel on Facebook.
Related Posts
Image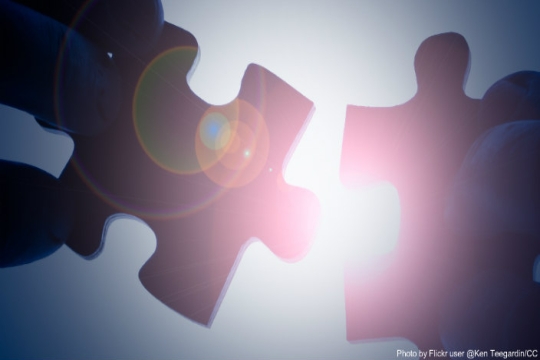 Jewish professionals and lay leaders are responsible for so much of what makes the synagogue community important and special that our work can feel overwhelming, especially if we think we are in it alone. But, the work is much sweeter when we recognize we have true partners by our side.
Image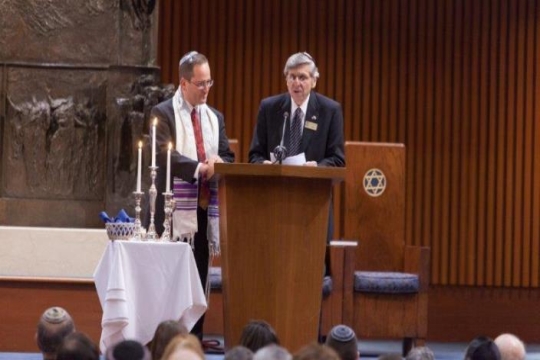 It was great timing that we were able to attend the URJ's Shallat Rabbinic Transition Program and Retreat in January. Designed specifically for congregations that have completed a transition to a new rabbi, the weekend provided outstanding opportunities for Lou and me to learn, network, and bond with each other.