Image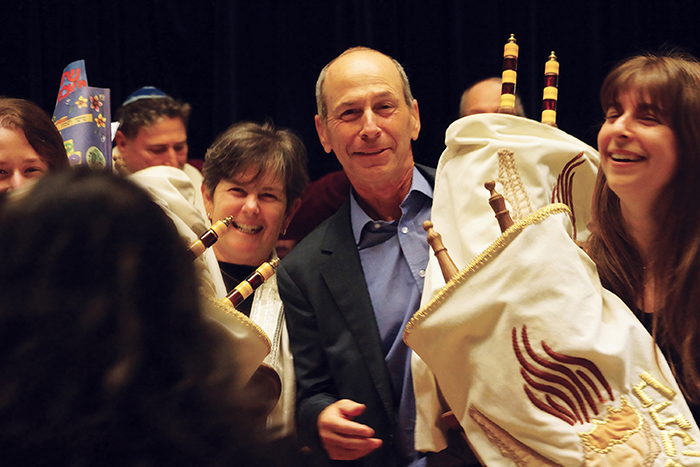 Could you imagine a new Reform congregation in Latin America, Eastern Europe, or Asia that has congregants, a rabbi, and a strong desire to increase their Jewish knowledge and connection, but no Torah? Or maybe they have a Torah, but it's very damaged. Now, consider how many Torah scrolls your congregation has. Do you use them all? How many are "enough" for your congregation?
If you have more than enough, or know of scrolls left without a home after a congregational merger or closing, we hope that you might consider giving or lending a scroll to a congregation that needs one.
The World Union for Progressive Judaism, the international body of the Reform and Progressive Movement, connects congregations worldwide in many ways. Every four years we host a Connections conference, and the next conference, the first since 2017, will take place in Jerusalem in May 2023. A highlight of every conference is when, at the opening ceremony, a congregation donates or lends one of its Torah scrolls to another congregation in an emotional display of generosity and connection
At the Connections 2015 meeting in Rio de Janeiro, a scroll that had gone from Germany, to Shanghai, to Rio, was handed back to the Progressive congregation of Kehilat Shanghai by ARI Congregation, its Brazilian caretaker. Another scroll was "paid forward" multiple times, from Marlboro, New Jersey; to Paris, France; to Copenhagen, Denmark; to London, U.K.; each congregation passing it on when they were able to afford to buy their own scroll or had one permanently donated by a member. My own congregation in Chicago donated an unused scroll to Keren Or in Lyon, France; a few months later, my husband and I had the honor of having an aliyah with it when we visited.
At Connections 2023, we are hoping to kick the meeting off with a "minyan" of Torahs - giving 10 scrolls to congregations that need them. There are currently 11 congregations looking for a Torah through World Union for Progressive Judaism, including six in Latin America, one in Indonesia, two in Australia, and two in Europe.
Will your congregation be one of the donors? What a great reason to come to Jerusalem! And what a great way to create connections between your congregation and another, possibly far away, congregation.
Please consider this amazing mitzvah. Discuss it with your rabbi and your board. If you think you can help, or want more information, please contact WUPJ North American Advisory Board member Lenore Mass at lemass18@yahoo.com.
Note: If you have a Torah from the Czech Memorial Scrolls that survived the Holocaust, that Torah is technically "owned" by the Trust and is on permanent loan to your congregation. Any transfer of your Torah must be done through the Trust, which you can connect with at memorialscrollstrust.org.
Related Posts
Image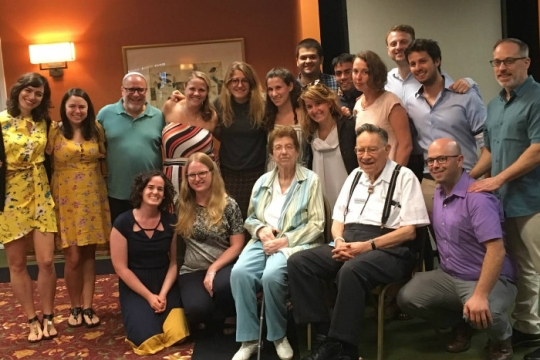 Betty Roswell will continue to live on through the generations of her devoted and loving family. And she will live remain an animating presence in our global Reform Movement that she and Arthur have helped to nurture and inspire.
Image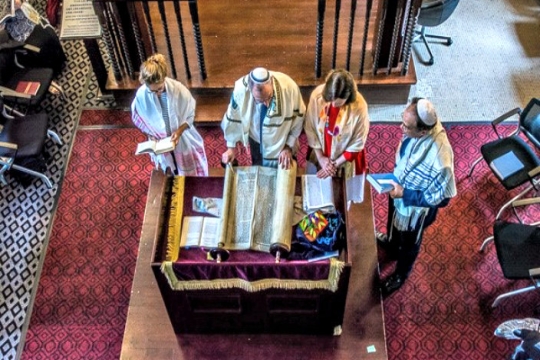 Kehilat Shanghai is always hosting exciting programming for their community and would like to invite you to join whenever you are nearby Shanghai.