Image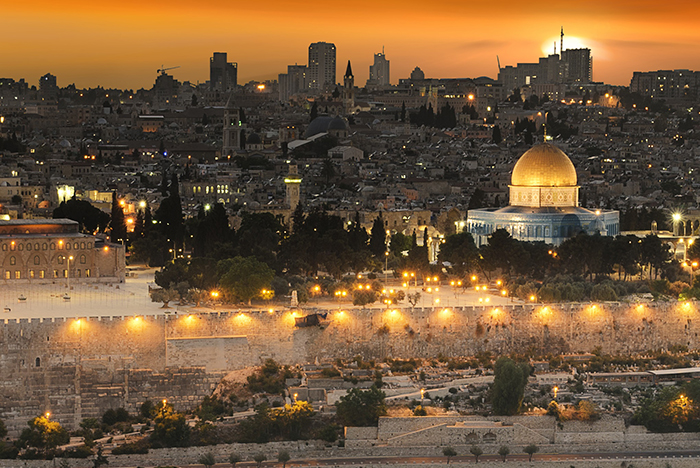 Temple Rodef Shalom of Fall Church, Virginia's largest Reform congregation, is hosting The Israeli-Palestinian Dilemma: Moving Beyond Who's Right and Who's Wrong in collaboration with the Union for Reform Judaism and the Association of Reform Zionists of America.
Recognizing that we in the Jewish community span the spectrum of beliefs and opinions about Israel and the path to achieve the dream of peace and stability for Israelis and Palestinians, The Israeli-Palestinian Dilemma has been designed to give all of us - regardless of our beliefs -- a deeper understanding of the issues surrounding Israel - Palestine. The program, focusing on the impact of generations of conflict on daily lives in the region, is not focused on any particular perspective or solution.
WHAT MAKES THIS SYMPOSIUM DIFFERENT?
In a significant departure from most previous symposia on this subject, we will look at the Israel-Palestinian dilemma from both an intellectual and an emotional perspective. Each Sunday, participants will hear from prominent Reform religious leaders; from leading Israeli, Palestinian and American Middle East experts; as from regular people who experience the realities of daily life in the region, and from representatives of organizations dedicated to pursuing change through cultural programming, environmental efforts, medical collaborations, civic engagement, and more.
THE FEATURED SPEAKERS:
October 17:
Keynote kickoff by MK Rabbi Gilad Kariv (First Reform rabbi member of the Knesset); Rabbi Josh Weinberg (Vice President of the URJ for Israel and ARZA executive director); and Rabbi Amy Schwartzman (Temple Rodef Shalom's senior rabbi)
A deep dive by Washington Institute for Near East Policy experts David Makovsky and Gaith al-Omari into the dueling historical narratives that underpin the attitudes that Israeli Jews, Palestinians, and Americans bring to the table.
A musical interlude and discussion by Pursuit of Harmony, a duo composed of a Jewish-American songwriter and a Palestinian Muslim who are using music to build bridges between people.
October 24:
An examination by Lucy Kurtzer-Ellenbogen (the United States Institute of Peace) and Shibley Telhami (University of Maryland and Brookings Institute) of demographics, educational opportunities, laws and jurisprudence, and opportunities and restrictions that affect and shape lives today.
Discussions with and among regular people in Israel, the West Bank, and Gaza about their everyday experiences and hopes and fears for the future. Featured will be a left-of-center Israeli Jew, a right-of-center Israeli Jew, a Jewish settler, a Palestinian citizen of Israel, a Palestinian living in East Jerusalem, a West Bank resident, and a Gazan.
A chance to see Beit HaGefen's art gallery, hear some of its musicians, and learn more about how this Arab-Jewish center in Haifa is strengthening ties and creating shared spaces for Jews and Palestinians alike.
October 31:
A panel discussion about the future -- opportunities, challenges, and potential pathways forward -- featuring former U.S. Ambassador Dennis Ross, Brookings Institute director Natan Sachs, Brookings Doha Center analyst and multimedia journalist Omar Rahman, and eminent public opinion expert, Century Foundation Policy expert and podcast host Dr. Dahlia Scheindlin.
Presentations by eight Israeli-Palestinian citizen organizations that are working together to build bridges and effect change.
An enlightening and inspiring closing keynote address by Rabbi Dr Donniel Hartman, president of the Shalom Hartman Institute.
WHY NOW? We live in a diverse and complicated world. Israel, the settlements, Israel's relationship with Palestinians (living in Israel, the West Bank, and Gaza), and the sporadic and sometimes escalating episodes of violence are never far from the minds of American Jews. Our high school and college students are or may be asked by their peers what they think about the Israeli-Palestinian situation - or lobbied to support the BDS movement. We are all naturally conflicted.
REGISTRATION OPTIONS
Almost all speakers will be presenting live in TRS's Main Sanctuary. Registrants have two registration options: (1) access only via the Accelevents virtual conferencing platform, including real-time sessions, session recordings, and the symposium library, or (2) access both via the virtual platform and in person at TRS' Main Sanctuary, with the opportunity to talk with speakers during breaks. Recordings and the library will be available 24/7 during the Symposium and for 30 days thereafter.
Congregations are encouraged to register, and we will be offering options to host individual congregational debriefing and break-out groups to bring the lessons and messages from this event to your communities. Learn more and register on the event website. Registration will be open through October 31.
Thanks to: Gregg Skall, Symposium Chair; Karen Kaplan, Symposium Director and Chair, Adult Education Committee; and Joann Berkson, Chair, Israel Committee, for submitting this post on behalf of the Steering Committee, Israeli-Palestinian Symposium, Temple Rodef Shalom, Falls Church, VA.
Related Posts
Image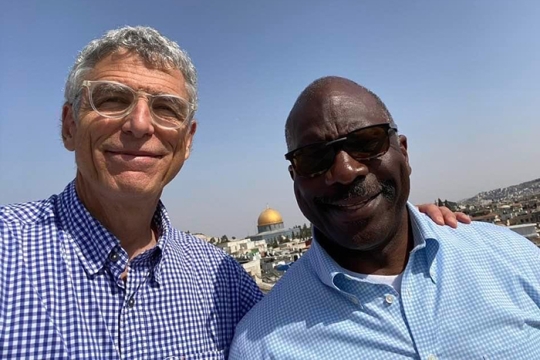 Last week, we traveled together to Israel and the Palestinian territories with a remarkable group of Black civil rights leaders and Reform Jewish leaders, including those who sit at the intersection of being Black and Jewish. We imagined that there would likely be bumps along the way, and there were. However, our group knew one another from our ongoing social justice and racial equity work in the United States, so there was a reservoir of goodwill and commonality that served us well.
Image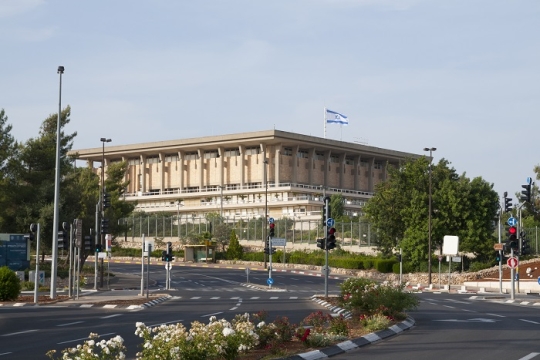 On Sunday, Israel's Knesset narrowly voted in Israel's 36th government with Naftali Bennett as the nation's 13th prime minister, unseating the incumbant Benjamin Netanyahu.
Image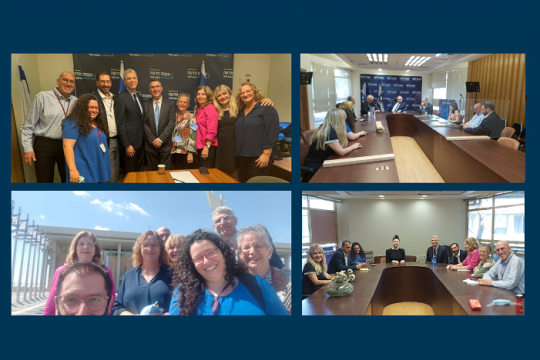 After four rounds of elections and over three years of uncertainty, we are close to the establishment of an Israeli government. The potential unity government is made up of many disparate parties from across the ideological spectrum.