Image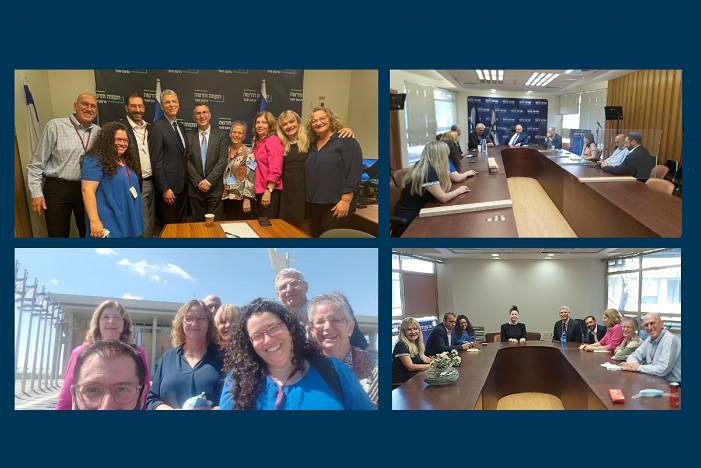 After four rounds of elections and over three years of uncertainty, we are close to the establishment of an Israeli government. The potential unity government is made up of many disparate parties from across the ideological spectrum. This is also the first time in 12 years that there is a possibility of a new Prime Minister, and of a more diverse government.
I had the privilege and opportunity to visit the Knesset last Wednesday with leaders of the Union for Reform Judaism. It was one of the most dramatic days in Israeli political history. It was the last day for Knesset Member and leader of the opposition, Yair Lapid, to establish a new government. And if that weren't enough, it was also the day that the Knesset voted to elect a new president.
Jennifer Kaufman, Chair of the URJ North American Board of Trustees, Rabbi Rick Jacobs, President of the Union for Reform Judaism, and Rabbi Josh Weinberg, Vice President of the URJ for Israel and Reform Zionism & Executive Director of ARZA, came to Israel on a solidarity tour calling for peace and justice. Together, we were able to meet with a variety of politicians on all sides.
As I write this, the new government has not yet been voted on or sworn in. But there is a feeling that we are on the verge of change. On the verge of a new government made up of parties with different visions for Israel. From Gideon Saar's New Hope on the right to Meretz on the left. From the secular Yisrael Beiteinu to the Arab-Islamic party, Ra'am. Politicians we have been in contact with and built relationships with over the years.
This is a historic opportunity with a short window to create change, and we plan to make the most of it. Hear how on Thursday, June 10, 2021 at 11 AM PDT| 2 PM EDT| 9 PM IST in a live webinar moderated by Rabbi Rick Jacobs, URJ President, as Rabbi Noa Sattath and I discuss who is who in the new government, and its potential impact on Israel and Israel-Diaspora relations. Register here.
For more on Israel, check out "The Ethical Conundrum of the Jewish State" by Rabbi David Ellenson and "The Times They Are a Changin'" by Rabbi Josh Weinberg
This was originally sent by The Israel Religious Action Center (IRAC). 
Related Posts
Image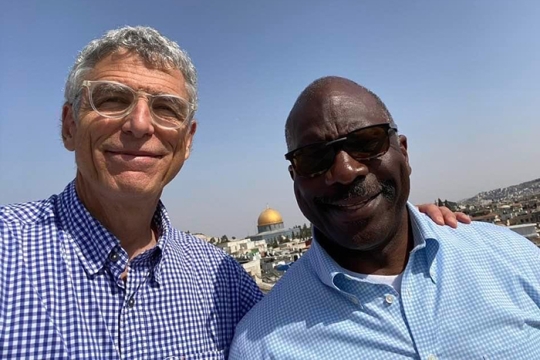 Last week, we traveled together to Israel and the Palestinian territories with a remarkable group of Black civil rights leaders and Reform Jewish leaders, including those who sit at the intersection of being Black and Jewish. We imagined that there would likely be bumps along the way, and there were. However, our group knew one another from our ongoing social justice and racial equity work in the United States, so there was a reservoir of goodwill and commonality that served us well.
Image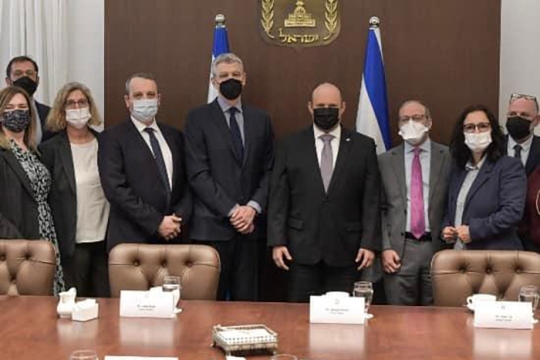 In meetings with the President of Israel, Isaac Herzog, Defense Minister Benny Gantz, Finance Minister Avigdor Lieberman, Transportation Minister Merav Michaeli, and Foreign Minister and Alternate Prime Minister Yair Lapid, we discussed the crisis in Ukraine, the future of the Kotel, ensuring more funding and rights for non-Orthodox Jews, combatting racism, and stopping extremist violence against Palestinians, in addition to other pressing issues.
Image
We joined Women of the Wall (WoW) for what were supposed to be services celebrated at the Kotel, the Western Wall. Unfortunately, rather than an experience in entry to sacred space, our students experienced what it means to be denied entry to sacred space.