Image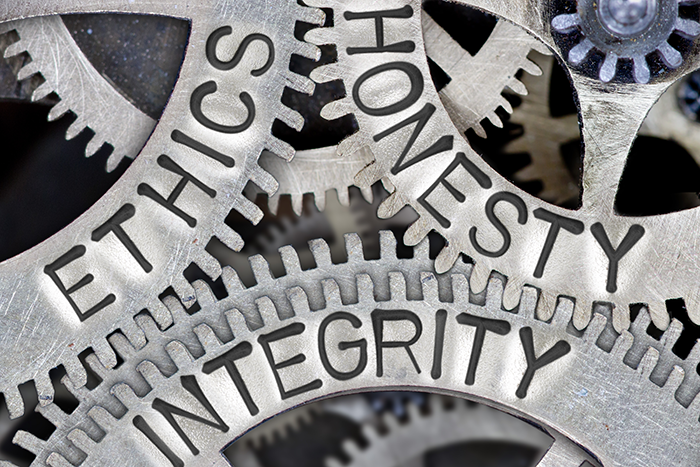 - וְעָשׂוּ לִי מִקְדָּשׁ וְשָׁכַנְתִּי בְּתוֹכָם
V' asu li mikdash v'shachanti btocham
You shall make sacred communities where the Divine Presence would be felt...Exodus 25:8
As part of the continuing effort by the URJ and our Movement partners to ensure safe, respectful, and equitable workplaces, the URJ is urging all congregations to adopt an ethics code that addresses the behavior of lay leaders, volunteers, congregants, and staff.
When Debevoise and Plimpton conducted their 2021 investigation into ethical violations related to sexual boundaries, 30% of the complaints received took place in congregations. While some complaints involved clergy or professionals covered by the ethics codes of their professional organizations, many were perpetrated by congregants. This highlighted the need for the URJ to develop resources that would empower congregations to reflect on their community's values and adopt ethics codes that encourage and, potentially, enforce appropriate behavior.
The URJ is excited to announce the campaign for ethics codes in our congregations, with a goal of having 60% of our congregations either developing or adopting a code by Rosh Hashanah 5784 in the fall of 2023. This is an ambitious goal, and we are proud that our Movement partners have agreed to support this effort and have contributed to the planning process.
We know of the following congregations which have completed codes, and we know there are others who have yet to submit them to us or are working on them. If you have finished a code or are working on one, please let the URJ know by contacting Emma Osborn.
Congregations (known to the URJ) with completed ethics codes:
B'nai Shalom V'Tikvah (Ajax, ON)
Congregation Beth Israel (Bellingham, WA)
Congregation Har Hashem (Boulder, CO)
Congregation Kol Ami (West Hollywood, CA)
Indianapolis Hebrew Congregation (Indianapolis, IN)
Judea Reform Congregation (Durham, NC)
Reform Temple of Putnam Valley (Putnam Valley, NY)
Temple Beth-El (Hillsborough, NJ)
Temple Emanuel of South Hills (Pittsburgh, PA)
Temple Har Zion (Thornhill, ON)
Temple Isaiah (Fulton, MD)
Temple Israel (Canton, OH)
Temple Israel (London, ON)
Temple Israel (Ottawa, ON)
Temple Israel of Northern Westchester (Croton-on-Hudson, NY)
Temple Kol Emeth (Marietta, GA)
Here's how you can participate:
Designate a congregational contact by filling out this Expression of Interest form. Members of the URJ's North American Board will be calling congregations over the next six to eight weeks to share information.
Learn more about the importance of congregational ethics, educate your board about the need and the process. Use resources from the URJ to create your ethics code. You will be able to start with an ethics code template, create your own code from scratch, or develop a hybrid of the two.
Fill out the Expression of Interest form if you would like a URJ coach to assist you as you create your code.
Have your leadership officially adopt the ethics code and create a plan for sharing it with your congregation.
Share your ethics code with the URJ so that others can learn from your work. We will feature your congregation on the URJ website and send you a virtual badge for your website, recognizing your congregation's dedication to ethical conduct. Contact Emma Osborn to submit your ethics code.
We must do everything in our power to ensure that we maintain safe, respectful, and equitable spaces in our congregations, camps, communities, and workplaces. Join the campaign today and add your congregation to the growing number that are adopting a code of ethics.
Related Posts
Image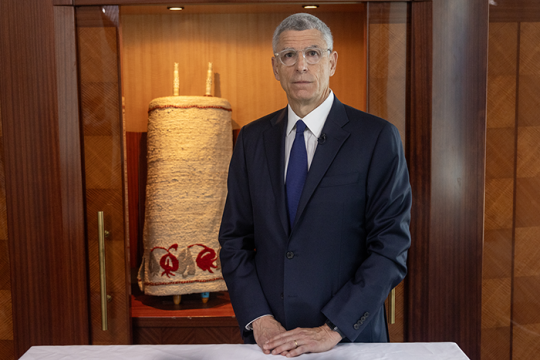 As Yom Kippur 5784 approaches, our commitment to making amends and pursuing restorative justice remains resolute. Even as the final shofar blast sounds at the end of Neilah, we will continue to hold ourselves accountable and atone for the harm suffered by victims and survivors. We will never shirk this challenging, morally demanding work. 
Image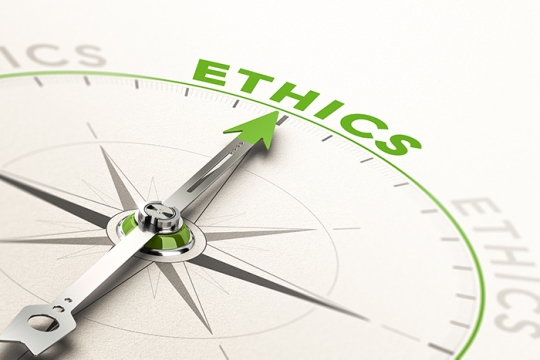 The URJ recognizes that transparency must include effective communication with victims/survivors and the greater community, and we want to share our progress as we continue to implement and uphold our commitment to ethics accountability. On the URJ Ethics Accountability webpage, you will find a...
Image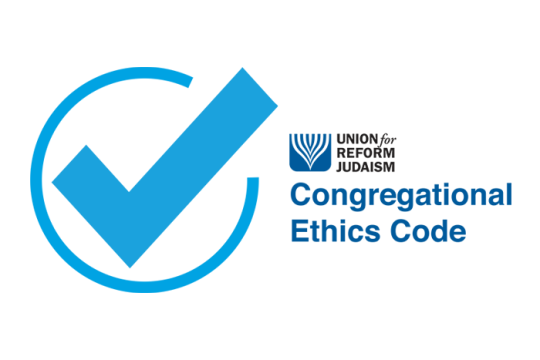 The URJ is committed to ensuring that our environments are safe, equitable, and inclusive. As part of our ongoing work to create a culture that prioritizes safety and accountability, we encourage every congregation to craft and adopt a congregational ethics code.