Image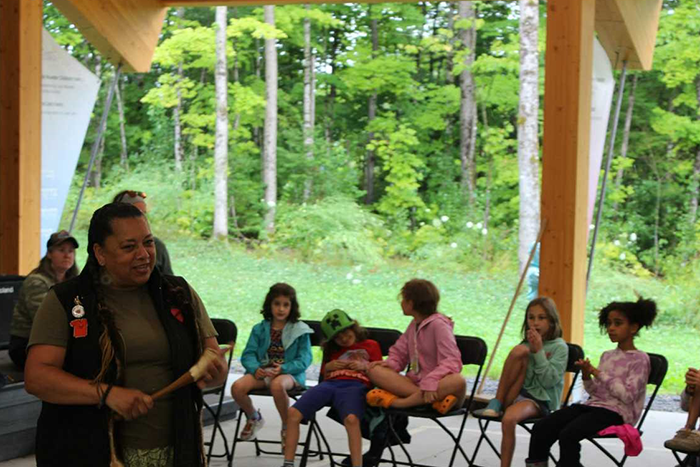 In 2021, many of the URJ's 15 camps engaged in the creation of a URJ-structured Racial Equity, Diversity, Inclusion (REDI) Working Group & Camp Assessment process. One of those camps was Camp George in Ontario, Canada. We had the privilege of connecting with Camp George's assistant director, Jared Kaminsky (he/him); Camp George associate director, Lauren Grundland (she/her); and Camp George's working group co-facilitator, Amy Burke (she/her) to talk about the creation of their DEI Working Group, their camp assessment, and the working group process. They shared the many ways they're working to integrate their assessment outcomes into camp programming in 2022/2023 and discussed plans to further integrate REDI practices into Camp George's operations.
Can you tell us about the creation of your camp working group and why you created one?
Jared Kaminsky: We engaged in the assessment process to help our leadership team identify gaps in our approach to DEI. They helped us articulate some of the next steps needed to enhance our DEI principles and behaviors and continue to work towards the URJ and Camp George's mission.
Who makes up your group?
Jared: We brainstormed a list of approximately 20 different candidates for the working group and finally settled on seven individuals. We were intentional about building a working group made up of people in our camp community with valuable lived experiences. The group was co-facilitated by me and Amy Burke, a Camp George parent, change management consultant, and now vice chair of our camp council. The working group consisted of current staff members, alumni (past campers and staff), and parents. Members of the group identified themselves in a variety of ways, including: Jews of Color (JOC), LGBTQ+, having a physical disability, from an interfaith and/or interracial family, and divorced parents. Group members also had varying levels of Jewish knowledge. We encouraged them to speak from their perspective and lived experiences and let their ideas lead the process.
In hindsight, it would have been better to have had more representation from our current community. Many members of our working group were involved in Camp George years ago as staff or campers. While their experience is still helpful, camp has changed since then. Having representation from current staff or older campers/CITs would help provide even more relevant experience.
Any advice to others on pulling a DEI Working Group together?
Jared: Representation is so important. It's more beneficial to hear thoughts and recommendations from people with relevant lived experience than to assume we understand the experiences of all community members.
What was important to keep in mind as a facilitator?
Jared: I tried to step back and create space for the group members to share. The point of the assessment was to hear feedback from those with lived experience. My role was to keep us on track to complete the assessment and help moderate the conversation. I would sometimes chime in to provide the facts about what is happening at camp now.
It is also important to make sure to share gratitude at each meeting. Being part of a working group is a huge time commitment. Staying connected and creating a safe space is vital to the process.
Amy Burke: Each person's experience is exactly that: their experience. One person does not represent an entire identity. It's also important to not take feedback personally - feedback is a gift and an opportunity.
What did the working group spend its time doing?
The group attended two community trainings led by the URJ REDI team to learn about the foundations of DEI principles. Afterwards, each person took the assessment individually and provided their feedback.
The working group then met 10 times from October 2020 to January 2021 to discuss the assessment results. Group members provided feedback and recommendations.
What are you doing with your staff to ensure they are supported in learning REDI best practices?
Lauren Grundland: The assessment emphasized how important training our staff is. We have brought in facilitators who specialize in these topics and have lived experiences to come and speak to staff and campers.
I think a lot of people tend to get nervous when dealing with this topic [REDI] because they don't know how to tackle it. It's okay to be vulnerable and say, "I'm on this journey and growing." Letting that barrier down helps us move things forward.
What is working and what areas have room for improvement?
Jared: Our full-time team reviewed the recommendations from the assessment and categorized them into a matrix based on impact and effort. The work is evolving. Here are a few key updates we have made that are working:
· We continue to utilize Camp George's working group, called YouBelong, which has been focused on providing a welcoming environment for everyone since 2016.
We bring in experts with a variety of identities and expertise for staff training.
We have added professionals from marginalized backgrounds to our leadership team.
We have developed tools to support staff mental health such as a wellness check-in system and resource guide.
Our Jewish educators and faculty are including DEI into our camp programming.
Areas we know need more work include:
Greater representation of marginalized groups in camp, both staff and campers.
Greater antiracist commitment by our campers and staff.
Planning more anti-racism programs (discussion and trainings on anti-racism, white privilege, microaggressions and racial justice).
Conducting a wheelchair accessible audit on our grounds.
We need to assess providing all-gendered cabins in the future.
What feedback have you received from campers or camp families from non-dominant groups about this work?
Jared: While we have received various feedback, one parent's powerful reaction to a new question we added to our intake form stands out to me. We had a parent who was interested in sending their bi-racial child to Camp George. During the intake process, we asked about specific grooming needs our counselors need to know about. This question brought the parent to tears. Their child has specific grooming needs that white staff often don't affirm, leading to their needs getting overlooked. They were so happy we asked about it.
Did you find the working group process to be useful? If so, how?
Jared: The DEI working group process helped us to move the needle. The URJ REDI team offered consultation and training sessions specific to the process, and really helped lay out a step-by-step guide to creating a meaningful and results-driven outcome. The process gave us a road map for self-assessment and helped us to outline our goals moving forward. We were able to amplify the voices of marginalized people in our community and hear from them which issues are most pressing for us to address. Most importantly, it provided our team with recommendations we could begin to act on.
Was there something you were surprised by when assessing your current DEI efforts?
Jared: It was surprising how much DEI is relevant to every aspect of camp i.e., programming, recruitment, communications, hiring, facilities, and so on. It made me realize the importance of applying a DEI lens to everything we do at camp. For example, our services and programs should have transliteration for those new to Judaism, large enough text for those who have trouble seeing, and represent the experiences of Jews of Color etc. It also became clear how much this work is ongoing and constantly evolving. There is never an end point where we can say we have "done DEI." We need to continue to gather feedback from people with lived experience, review our current practices, and work to make camp rooted in DEI. We must listen first. Instead of being reactive and forcing change, it's important to approach this work intentionally, honor the process, and lay out the groundwork for meaningful conversations.
Feel free to take the Camp or Congregational Assessment to see how you can create a more inclusive environment for your community!
Related Posts
Image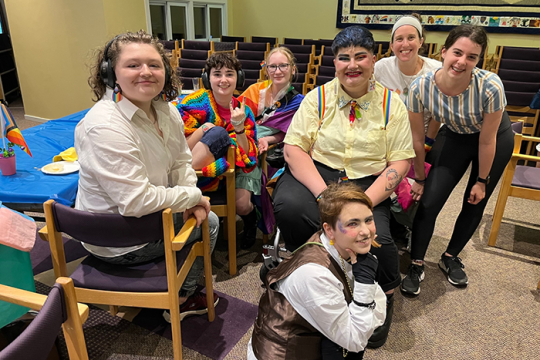 "What if people protest the program and disrupt Shabbat?" I admit, I heard a loud voice in my head repeating this question as our Pride Shabbat festivities approached last June.
Image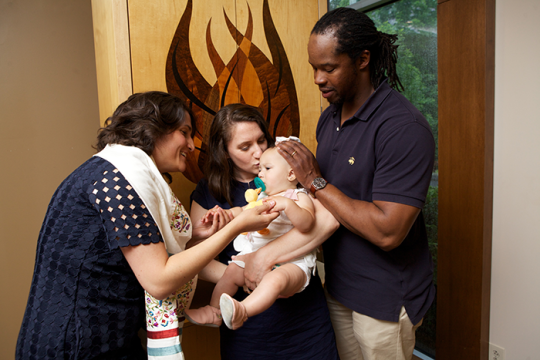 Reform Judaism stands for a Judaism that is inclusive and encourages the participation of all members of interfaith families in our communities. Here are some steps we can take as community leaders to affirm members of interfaith families, ensure they know they are valued and understood as critical members of our Reform communities, and do our best to ensure that everyone has the opportunity to experience a sense of belonging.
Image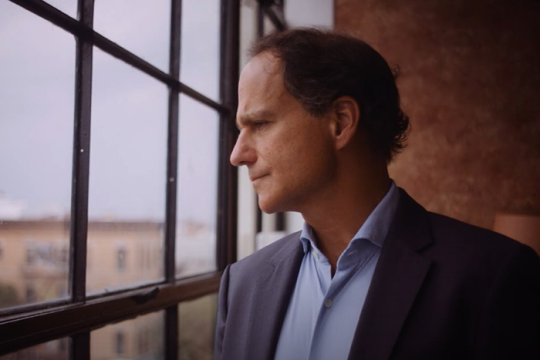 We sat down with Rabbi Jonah Pesner to discuss his work in the Reform Movement, as a SCoRE member, and his experience as the first Jewish person appointed to SCoRE.