Image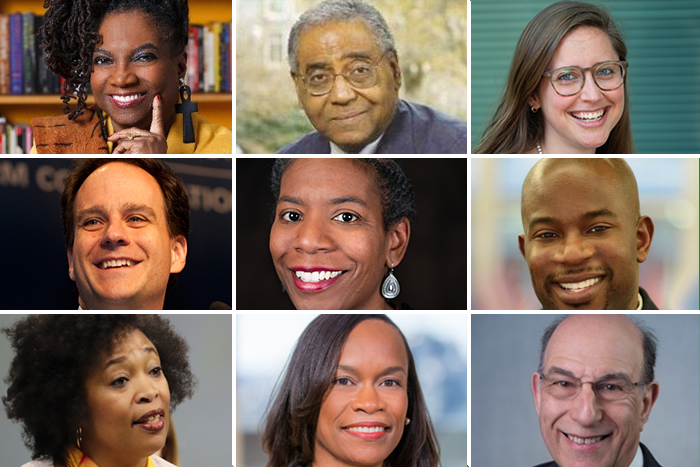 President Lincoln signed the District of Columbia Compensated Emancipation Act on April 16, 1862. As a result, slavery was prohibited in the District of Columbia, forcing about 900 slaveholders to free their slaves, with the federal government paying owners an average of about $300 (equivalent to $8,000 in 2020) for each freeperson. That's right, SLAVE OWNERS received compensation from the federal government for their property loss while over 3.5 million enslaved persons were "freed" with no place to go, no compensation, and no plan for supporting their transition into life as "free individuals."
A great deal of research has been done on reparations. Several countries, such as Germany and South Africa, have given reparations to victims of the Holocaust and Apartheid and their descendants, respectively. The United States federal government under the Civil Liberties Act of 1988 issued reparations: $20,000 per person (equivalent to $40,000 in 2020) to survivors of Japanese Internment Camps (Civil Liberties).  But in spite of numerous efforts to seek U.S. reparations for the descendants of enslaved Africans there has been little to no movement at the federal level. 
It is well understood that there is no amount of money that can be paid to right the wrongs of the many atrocities and genocides that have warranted the payment of reparations. In the United States, 244 years of chattel slavery, 158 years of Black Codes, Jim Crow, and modern-day systemic racism can never be undone. But to truly begin to heal the wounds caused by over 400 years of inequities and dehumanization, acknowledgment, a truth and reconciliation process, apology, and reparations would be places to start.
In December 2019 at the URJ Biennial, the largest Jewish denomination in North America adopted a resolution calling for the study and development of reparations for slavery and systemic racism in the U.S. 
Almost three decades ago, U.S. Representative John Conyers (MI) began introducing H.R. 40, a bill that called for the study of reparations. He re-introduced the bill in every congress until he retired in 2017 at the age of 88. Congresswoman Sheila Jackson Lee (TX) and 170 co-sponsors have picked up the mantle, and momentum is building for the bill that calls for a Commission to Study and Develop Reparation Proposals for African-Americans Act to be voted on by the full Congress in the near future. The bill as it is currently written will create a commission to examine slavery and discrimination in the colonies and the United States from 1619 to the present and recommend appropriate remedies. Among other requirements, the commission shall identify (1) the role of the federal and state governments in supporting the institution of slavery, (2) forms of discrimination in the public and private sectors against freed slaves and their descendants, and (3) lingering negative effects of slavery on living African-Americans and society.
The Religious Action Center (RAC) and the Union for Reform Judaism (URJ) in partnership with Temple Emanuel of Beverly Hills and Temple Sinai of D.C. recently completed a three-part series on Reparations that featured panelists with policy expertise, academic and research expertise, as well as powerful and timely perspectives that highlight the Jewish perspective. You can watch the recorded sessions below or on YouTube. You can also contact your members of congress and urge them to support and move H.R. 40 forward. Stay tuned for more opportunities to lift our voices together as Reform Jews in support of reparations! 
Related Posts
Image
In response to the current racial reckoning as well as to centuries of oppression and systemic racism towards Black and Brown people in this country, on April 28, 2021, the Reform Movement launched a Racial Justice Campaign. Learn about this campaign and how you can join in these efforts.
Image
The Union for Reform Judaism's (URJ) is now accepting applications for the 2022 Jews of Color (JOC) JewV'Nation Fellowship Cohort, the second cohort led exclusively by and for Jews of Color.
Image
It's a long-standing custom for Jews to wish one another a "sweet new year" on Rosh Hashanah; to hope that this coming year will be one filled with joy, fulfillment, and an abundance of blessings. However, Judaism isn't a path focused simply on wishing for good things; if our goal is to make each year "sweeter" than the last, we must work to make it happen.