Image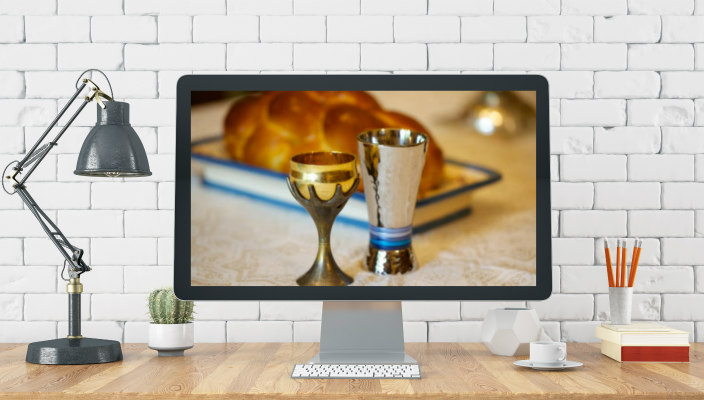 I'm so excited that there's always something more to learn, there's always another commentary or opinion. I think it's cool that Jewish people are free to explore and question - I can't get enough.
- Chloe K., participant, URJ Introduction to Judaism Online
The URJ's Introduction to Judaism is an online course for adults interested in exploring Jewish life through a Reform lens. We make every effort to connect students to their local congregations, but if their local congregations do not offer an Intro to Judaism course, these students can sign up for online classes. Since our pilot in 2017, we have welcomed nearly 2,000 participants. New cohorts launch every 8-10 weeks and engage adults from a wide range of backgrounds, faith experiences, genders, races, and sexualities.
A whopping 78% of our students tell us they are exploring becoming Jewish through conversion, and about 50% are referred to us by clergy or congregations from across North America. We invited some of those clergy to share their experiences referring adult learners to URJ's Introduction to Judaism Online:
Rabbi Richard Steinberg is the senior rabbinic chair at Shir Ha-Ma'alot, a 600-household congregation in Southern California. When he first meets with conversion candidates, he describes three necessary components to their exploration: education, home life, and temple community. He connects his students to the URJ for their education, while he guides their Jewish exploration in home and synagogue. "The sense of community that is created, the education, and faculty are superb." About halfway through the course, he begins regular meetings with students, discussing topics on a deeper, personal level. For example, in the springtime he asks, "now that you've learned about the history and rituals of Passover, what is it like being a new Jew at the seder?" He also regularly checks in, asking, "what is the class not covering that you're curious about?" He then supplements the course readings with additional material depending on students' particular interests.
Rabbi Michael Weinstein leads a 300-household congregation in Tulsa, OK. He, too, refers all of his conversion candidates to the URJ's Introduction to Judaism online course. "When I meet with them, I reflect on the Intro Online syllabus topics, which offer great points for discussion. I might explain something from a different angle than their faculty, and we'll have a meaningful discussion on the expansiveness of Jewish understanding." He invites students to keep a journal throughout the course and, quite often, their journal entries are jumping off points for conversations. "Individuals and couples approach me year-round and are available for classes taking place on different days and times; it's great to be able to tell them that there is a course starting soon. They never have to wait very long."
Rabbi Renni Altman is the sole clergy at Vassar Temple, a 170-household congregation in New York. When she was part of a very large, multi-staffed congregation, she taught in-person Introduction to Judaism courses herself. Now, as the sole clergy, she refers her students to URJ's Introduction to Judaism Online course and sees her role as supplementing the curriculum. "When I came to a small congregation, the URJ online program was already available, so it's huge help." She tells her students that both 'being and doing' are essential to becoming Jewish and urges them to join activities in the synagogue community that they find meaningful. Some are ready and others discover they aren't quite there yet.
Rabbi Ben Zeidman leads Temple Mount Sinai in El Paso, TX, a 280-household synagogue. "Helping students learn about Reform Judaism with a diverse group of students, with other faculty, is something I can't provide. I don't have the bandwidth to do the organizing, marketing, administration, logistics in my smaller community, so URJ's Intro Online is vital to me." He explains, "When I was in New York City, I sent students to a community class, allowing me to work with them one-on-one for pastoral pieces." He adds that because the URJ offers a weekly community, albeit online, students are well-prepared to enter communal life in the congregation."
Rabbi Karen Thomashow is an associate rabbi at Isaac M. Wise Temple in Cincinnati, Ohio, a community with over 1,000 households. "There are so many students each year who approach me about conversion, they create their own community. They sit together at shul and attend our community events as a group." She adds, "During the pandemic, we started a daily online coffee talk and the students on the path to conversion joined with congregants. Now that we're back in person, they see those familiar faces at the synagogue. Some attended Passover seders together. And they continue to join classes that are offered on Zoom."
The combination of weekly online class sessions and regular meetings with clergy provides great support for hundreds of individuals and couples every year as they navigate their sacred Jewish journeys.
Read more about URJ Introduction to Judaism Online.
Related Posts
Image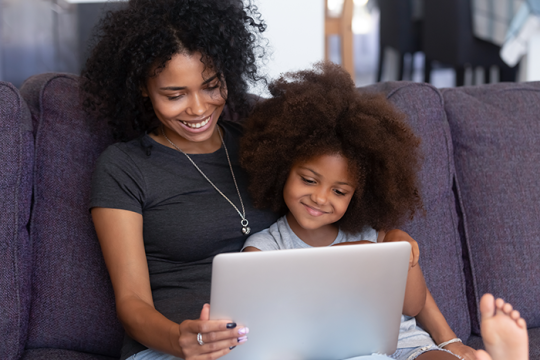 The URJ is excited to announce our continued partnership with Shalom Learning to offer Shalom LinkED: Jewish Learning Online. Shalom LinkED provides URJ congregations access to an interactive and engaging online curriculum for grades 1-6 on Jewish values and Hebrew learning.
Image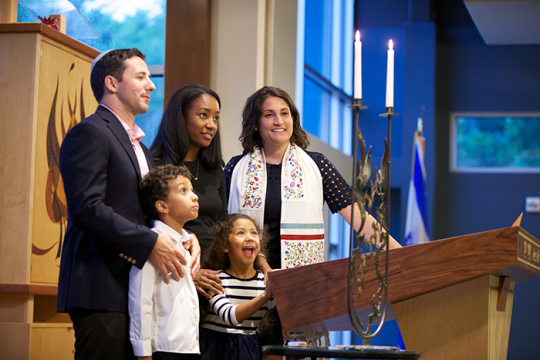 We are excited to launch New Ideas Around Engagement: a URJ Series! In this series, you'll explore ways to create a community of belonging alongside others who want to go beyond hospitality and think differently about their communities' engagement goals.
Image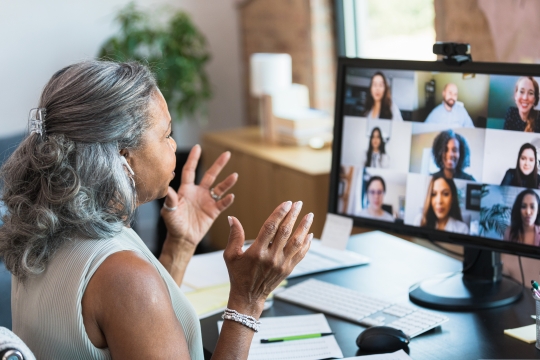 We are excited to announce a new program for URJ Congregational Presidents and Presidents-Elect: The URJ Presidential Bootcamp.