Image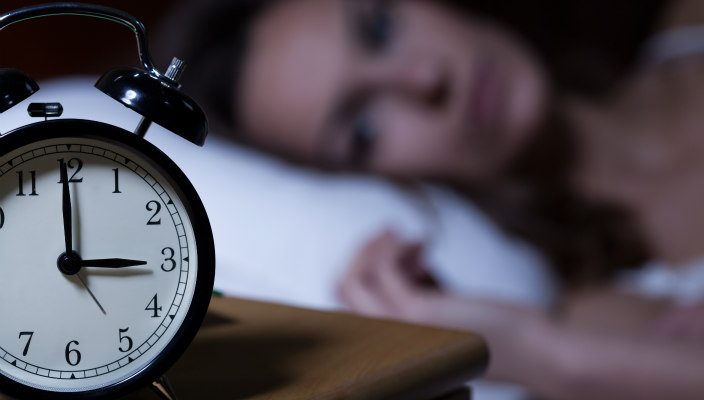 If you devote your volunteer time or your professional career to a synagogue, what keeps you up at night? What do your concerns, as congregational leaders, tell us about the contemporary Jewish landscape?
The Union for Reform Judaism's primary contact for congregational leaders, the URJ Knowledge Network team, fields dozens of calls and emails from congregational leaders each month. This small team of dedicated professionals, who collectively have more than 30 years of experience working with synagogue staff and lay leaders, responds with information, guidance, resources, and access to the vast network of URJ staff, Reform professional organizations, and affiliated congregations.
I looked at nearly 3,000 questions (2,658 to be exact) that synagogue leaders and others posed to the URJ Knowledge Network team during 2015 and 2016. The questions came from well over 500 different congregations located all over North America, ranging in size from a few dozen members to thousands.
I learned that these four topics – more than others – are on the minds of today's congregational leaders.
1. Twentieth-century governance models aren't working in twenty-first century congregations. Synagogue leaders are hungry for change.
Questions relating to governance account for 9 percent of all inquiries made of the URJ Knowledge Network team. Many synagogues have bylaws that haven't been updated in decades, and they are very different institutions today than they were 30 or 20 (or even 10) years ago. The governance models that helped these congregations thrive in the past are not nimble enough to meet the needs of current and future members.
Change can come in many forms – reducing the number of board seats, empowering task forces and ad hoc committees to tackle new challenges, promoting and training for a culture of sacred partnership – but more and more, congregations are concluding that today's leaders stuck with yesterday's rules can't lead tomorrow's synagogues.
2. Clergy transition is critical and complex. Synagogue leaders can't tackle it on their own – and they don't have to.
Nine percent of all questions we received since 2015 related to clergy, with more than half of those focused on the practical ins and outs – salary surveys, contract models, policies and procedures – of hiring a new rabbi. All transition is difficult, but a change of the senior or solo rabbi is particularly challenging because much of a congregation's spiritual, educational, and financial success is tied to the talents and personality of the person in that role.
A good transition builds on a sense of sacred partnership between clergy and lay leaders, with both sides recognizing that even the most mundane (and occasionally contentious) aspects of hiring a new rabbi are, at their core, holy acts. That relationship is mirrored in the partnership among the URJ, the Central Conference of American Rabbis (CCAR), and Hebrew Union College–Jewish Institute of Religion. The three founding institutions of the Reform Movement all play key roles in the process. Congregations seek out and value this support. When it comes to such a critical decision in the life of a synagogue, the Reform Movement matters.
3. The changing nature of synagogue membership challenges congregational leaders to understand revenue in innovative ways.
In total, the number of questions answered by the Knowledge Network team rose by nearly seven percent in 2016 over 2015. The number of questions related to finance and fundraising, however, rose by 62 percent.
Congregations are seeking alternative dues models, launching or reinvigorating legacy and endowment campaigns, and making important decisions to align their budgets with their missions and values. Synagogue leaders are building and enhancing their financial literacy and finding revenue models to keep pace with the shifting landscape of synagogue membership. They also are recognizing that no revenue model will succeed unless it's built on relationships that connect people to Jewish life and to each other.
4. Judaism is compelling to a wide variety of individuals, and congregational leaders should be attuned to helping each one find a spiritual home in a Reform synagogue.
Four percent of questions answered by the Knowledge Network team since 2015 address membership. Many of these inquiries come from congregational leaders looking for ways to bring in new members. Over the same period, nearly 16 percent of all questions came from people who are not affiliated with URJ-member (or any) congregations.
How can synagogues find new members? Look to the seekers. Some are exploring conversion. Others have questions about what Reform Jews believe and do. Still others are looking for clergy to officiate at lifecycle events – most often an interfaith couple that doesn't have a synagogue to call their own.
In every case, people are looking for a connection to Judaism. Frequently, the Knowledge Network team can't meet their needs, but we can acknowledge and validate the connections they're seeking. Most important, we can encourage them to reach out to a nearby synagogue, where they will encounter the sacred work of the congregational leaders with whom the Knowledge Network team is honored and privileged to work every day.
Have something to say about this post? Join the conversation in The Tent, the social network for congregational leaders of the Reform Movement. You can also tweet us or tell us how you feel on Facebook.
Related Posts
Image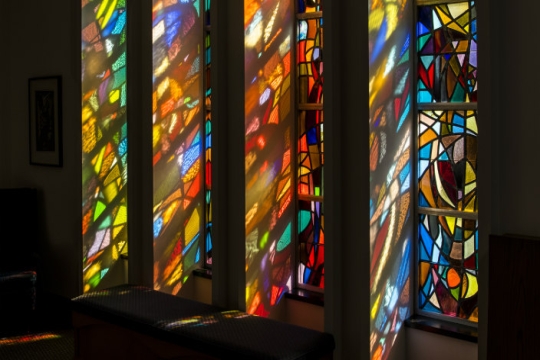 Planning for a clergy transition is always an emotional process – and that's certainly as true as ever this year. Here are seven key thoughts to keep top of mind.
Image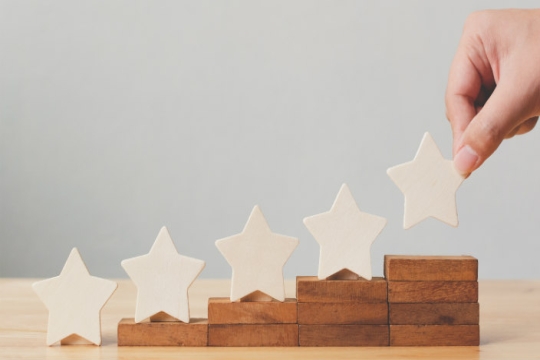 The sacred and complex relationships inherent in synagogues means they need to review and evaluate clergy and professionals differently than other organizations.
Image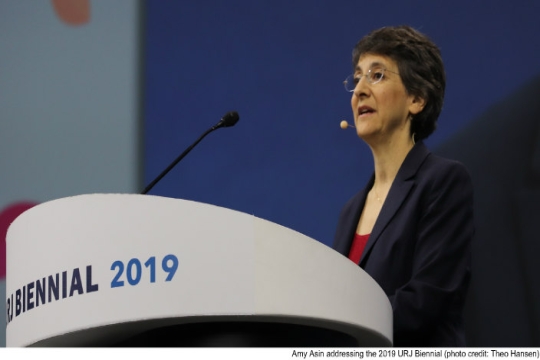 "I'm here to tell you that we – as a Movement, as leaders of Reform congregational life in North America – are going to have to want change, want to change, and all of us will need to lead that change."