Image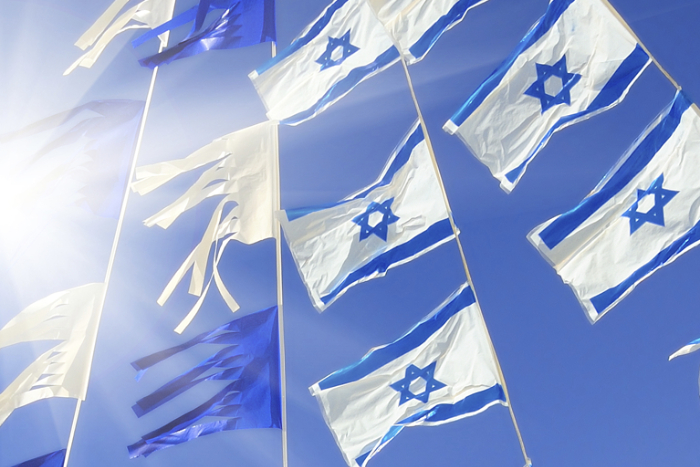 With the Pesach narrative still ringing in our ears, we are beginning to emerge from a long and torturous trek through the wilderness of pandemic – a time of loss, fear, and uncertainty. A growing number of us have received miraculous vaccines, opening the door to gather in person for comfort, prayer, and celebration. Yet we have a long way to go before this plague is in the rear window and we have a full accounting of the trail of destruction it has left behind.
As some of the most painful and joyous days of the Jewish calendar approach, the poetic plea of Israel's legendary singer Naomi Shemer in her song "Al Kol Eleh" provides a useful frame for these annual commemorations:
"Over the honey and the stinger
Over the bitter and the sweet
Over all these things, over all these things
Please stand guard for us, our God of goodness."
Each year on Yom HaShoah, Holocaust Memorial Day (which this year falls on April 8 / Nisan 26) we remember the most bitter time our people has endured. This year, I can't stop thinking about Isabel Wilkerson's stunning book, Caste: The Origins of Our Discontent, which interrogates American racism, institutionalized inequality, and injustice. She tells how America provided a powerful template for the Nazis to follow as they developed their plan to persecute the Jews:
"The Nazis needed no one to teach them how to hate. But what they did was they sent researchers to the United States to study Jim Crow laws… to study and to research how the United States had managed to subordinate and subjugate its African American population."
It is heartbreaking to learn that these evil ideas and methods that found fertile soil in the "land of the free" became a blueprint for the Nazi plan to destroy the entire Jewish people.
As we remember the six million of our people who perished during the Holocaust, we must remain vigilant in protecting our people against the alarming recent uptick in antisemitism. We must also remember the admonition of Elie Wiesel, who taught us that "never again" means that we not allow the genocide of any of God's children. Our antiracism work here in North America is a critical way not only to remember past crimes against humanity, but more importantly, as a call to action in fighting all forms of hate and racism, including the systemic racism against Black Americans.
Barely a week after Yom HaShoah, we observe the bitterness Yom HaZikaron, Israel's Memorial Day, followed by the sweetness of Yom HaAtzmaut, Israeli Independence Day.
As Israel sorts through the inconclusive results of its fourth election in two years, there is one overwhelmingly joyful certain outcome: the election of the first Reform rabbi to the Knessetv. Rabbi Gilad Kariv, who has led the Israeli Reform Movement for the past decade, will take his seat in the Israeli parliament. His election sends a powerful message that the State of Israel is a home for all Jews from all walks of life; that the status quo of ultra-Orthodox supremacy has shifted; and that the arc of Israeli politics is bending toward a Torah of equity, justice, and egalitarianism. While we are distressed that some elected Knesset members have preached intolerance against non-Orthodox Jews, Palestinians, and the LGBTQ+ community, our Movement is undeterred and determined to preserve democracy, safety, and equality for all who live within Israel's borders.
But as remarkable as Rabbi Gilad Kariv is, his leadership alone cannot create the society envisioned by Israel's Declaration of Independence. We need to play a key role in making that vision a reality.
Through our Israel Leadership Network (ILN), we are working with congregations to instill a love of Israel, make it central to the identity of Reform Jews, and advance efforts toward ensuring that it is a nation of equality, tolerance, pluralism, and justice. Toward these ends, we run a Zionist Beit Midrash to provide our leaders with an opportunity learn important texts and ideas and be well versed in Zionist thought and discourse. And our RJ on the Go platform offers premium content around new and interesting ideas and current events in Israel.
Our presence in Israeli National Institutions is more important now than ever as our delegates to the World Zionist Congress intensify their political advocacy efforts. And Reform youth soon will have more opportunities to engage with new fellowships, educational opportunities, and ways to be involved.
We invite your congregation to join ILN and other efforts to help us go from strength to strength in building our Movement in Israel. We also invite you to get involved and join us for Yom HaZikaron and Yom HaAtzmaut events next week.
As we make our way together through the spring with the "bitter and the sweet," let us draw strength from the successes of our Movement as we pursue the timeless values of our sacred tradition.
Have something to say about this post? Join the conversation in The Tent, the communications and collaboration platform for congregational leaders of the Reform Movement. You can also tweet us or tell us how you feel on Facebook.
Related Posts
Image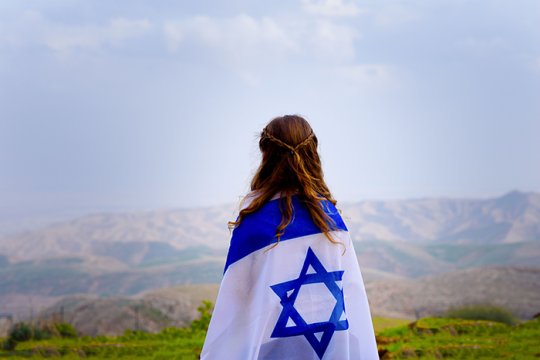 We stand with the people of Israel during these difficult and challenging days and pray for the safety and immediate release of all of the hostages. See our resources and actions you can take.
Image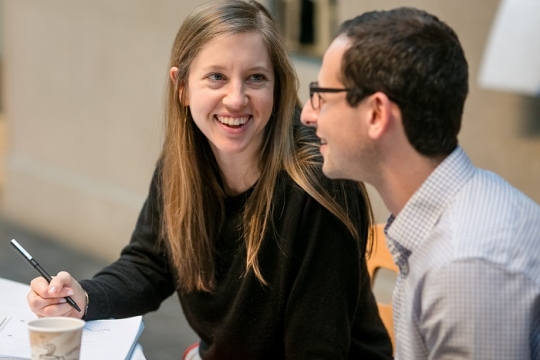 The guide below offers some frameworks and shared agreements for structured group conversation as well as some suggested questions.
Image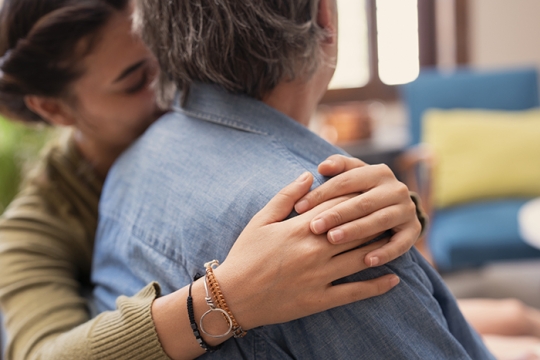 Hamas' brutal attack on Israel on October 7th and Israel's ongoing response has stirred emotions both within and outside the Jewish community. Over the next weeks, as family and friends gather for holiday celebrations, there may be differences of opinion. Here are a few tips from Jewish sources to help maintain loving relationships while disagreeing.