Image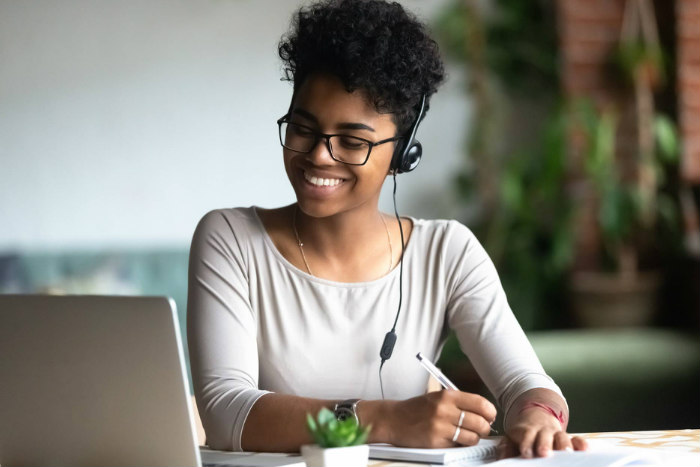 To a certain extent, we are all breathing a sense of relief. No, this isn't a hopeful missive about the end of COVID-19 (wouldn't that be amazing?) – but we made it through the High Holidays, and we have made certain initial decisions about day-to-day congregational life. While there are still plenty of decisions down the road, congregational leaders can take a deep breath and really begin to think about how to navigate the future.
Lately, we at the URJ hear from congregational leaders saying it is time to focus on issues they really need to think through, strategize, and understand. Having these conversations requires fundamental principles: In these times, lay leaders and professionals may need to acquire skills and gain an understanding of concepts they may not have known, appreciated before, or even thought about in the context of congregational life. 
Getting Answers to Your Questions
Each congregational leader has unique questions. They may include, for example…
How do we understand budgetary challenges if we don't really "get" the synagogue's budget?
How are we supposed to create a system of leaders who deliver if we don't have a concept of how congregational governance works?
What is the difference between fundraising and a culture of philanthropy?
How do we "do" engagement better?
We have been hearing from other congregations about the success of small groups. How do we go about starting them?
To equip leaders with this knowledge, the URJ has launched a number of courses designed to take a deeper dive into areas of synagogue life that congregational leaders seek to better understand – ultimately helping our leaders look to the future in a more strategic, thoughtful way. 
These courses are asynchronous, meaning users can start a course and move through it at their own pace. Each course uses a variety of modalities, including videos, blog posts, and even quizzes to test your knowledge at the end of the unit.
Taking a URJ online course has incredible benefits for your congregation. Here are just a few suggestions for creatively taking advantage of this opportunity:
Control Your Learning Path
Online learning for adults had been on the rise even before the pandemic, and since COVID-19, it has skyrocketed. Learners value the fact that they can take courses at their own pace and at times that work for them, in the comfort of their own home.
Leaders taking a URJ online course have the same choices, which takes some of the pressure off and ensures both the likelihood of completing the course and of really having a chance to absorb, learn, and understand the material and to act upon that knowledge.
Learn as a Congregational Team
Learning is always richer when it happens with study partners. What would it look like if a group of congregational leaders took an online class together?
Our Jewish tradition uses the word chevruta to mean "study partner," but the Aramaic word's root is the same as chaver, "friend." Together, you will adopt a shared language. Together, you can plan and strategize. Together, you will strengthen both your community and your sacred partnership.
Heidi Schell, immediate past president of Peninsula Temple Sholom in Burlingame, CA, took a finance course with her fellow board member
"[We] reflected on how we would have answered the question for each other based on our perceptions and experiences of one another. That was especially enlightening and interesting, and it deepened our connection with each other...The content also fostered conversation and better understanding of our current financial processes and exposed us to new ways of looking at these processes."
Apply Your Learning with a Network of Reform Movement Partners
Taking an online course with the URJ is only the beginning of the conversation. It is our hope that once a congregational leader completes a course, they will access the vast network of URJ talent and experience to help them as they consider experimentation and change in their congregations. At any given time, many other leaders are taking each class, as well, and we recognize that the opportunity to discuss some of the learnings, in addition to testing them out, is so important.
The power of the URJ network brings so much possibility. For example, at the end of the online course "Creating a Culture of Philanthropy," you could meet virtually with other congregations to compare development efforts and next steps. You might even decide to work together to create something, each in your own congregation, but sharing the knowledge and talents you each bring.
Yes, the time is now for us to really take that deep breath and think about the road ahead – but you are not alone in facing congregational challenges. The URJ's online courses will educate you, help you evaluate current processes and practices and connect you to a network of Reform Movement leaders to help you consider new ways of thinking.
Learn more about the URJ's online courses for congregational leaders and register now.
Have something to say about this post? Join the conversation in The Tent, the communications and collaboration platform for congregational leaders of the Reform Movement. You can also tweet us or tell us how you feel on Facebook.
Related Posts
Image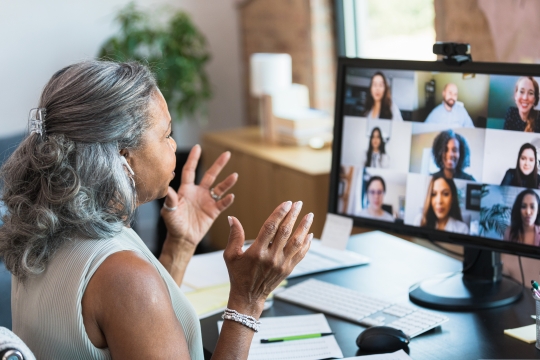 We are excited to announce a new program for URJ Congregational Presidents and Presidents-Elect: The URJ Presidential Bootcamp.
Image
Email and other technologies are a huge factor in why employees feel like they're always on the clock. This "always-on" culture accelerated while synagogues began facing declining membership before the pandemic and has only intensified since. Even if clergy or staff are cut, the work demands don't decrease. As a result, remaining clergy or staff or volunteers are even more overwhelmed and are burning out at alarming rates.
Image
On the Jewish calendar, the start of the month of Elul signifies the beginning of the High Holiday season. As individuals, it is during this time that we begin the process of cheshbon hanefesh (accounting of the soul), reflecting on the past year. So too, it is important for your leadership and community to reflect on the past year and consider how to do better moving forward.