Image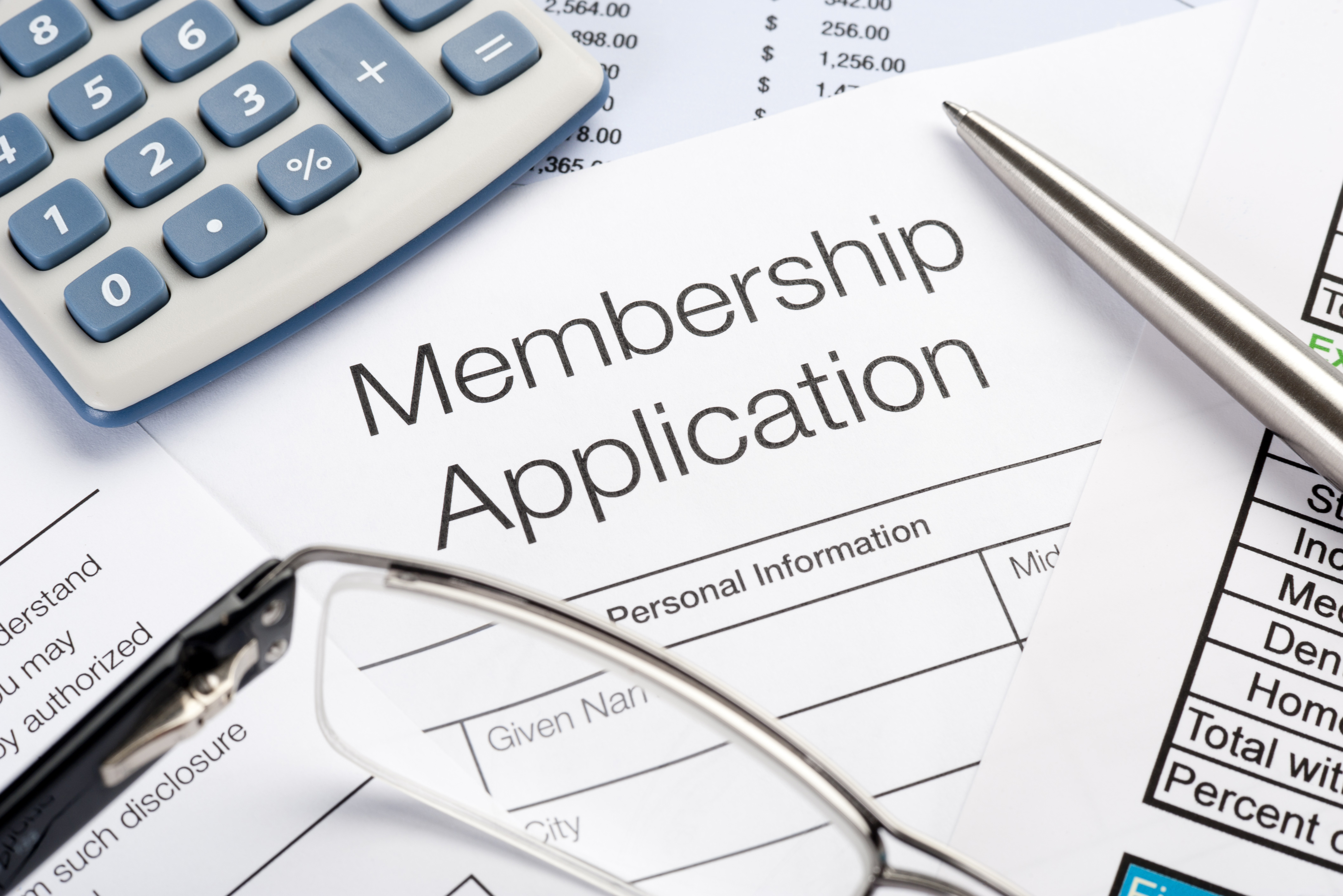 One of the requests we frequently get from congregational leaders, even more so since the onset of Covid-19, is for clarification about emerging revenue structures of Reform congregations. In particular, many want to understand the existing dues models. In this post, we highlight in broad strokes the dominant dues models, and then lay out some questions we believe leaders need to consider if they are thinking of adjusting or changing their current model.
Historically, revenues were raised by asking the wealthiest congregants to fund the congregation and they were typically rewarded with preferred seating in the sanctuary. The democratic wave that swept across the country after WWI influenced the way that congregations raised revenue; fixed dues began to replace the donor model. If we fought in the trenches together, we should sit in the sanctuary together and pay the same amount. Over time, new models have emerged, and they continue to evolve.
With a few variations, there are 5 primary forms of dues models within our congregations today.
Fixed Dues - This model often involves a set fee, depending on an age demographic; for example, there would be one fee for a single person under the age of 35, another fee for a family with children, and maybe even another fee for people 65+. Congregations vary by the number of categories they have and where they demarcate demographic breaks. Fixed models require adjustments when a member or potential members cannot or will not pay the amount they are being asked to pay; therefore, many congregations invest in a dues-abatement process in which a congregant seeking abatement applies for a discount. These abatement processes have changed dramatically in the past 5-7 years, many of them eliminated entirely and those remaining have become much less stringent, with congregants rarely being asked for proof of need. To raise fixed dues, even when done to adjust for inflation, some congregations require a vote of the congregation.
Fair Share - This model is one that asks potential members to pay dues based on a percentage of their adjusted gross income.The percentage is often between 1.5-2.0%, although it can be out of that range as well. Most congregations do not ask for proof of income, and congregants are on an honor system with an understanding that the percentage is a suggestion and not a requirement.Many congregations also set minimums and maximums so that everyone has to pay at least a small amount, and the highest income congregants aren't asked to pay extreme amounts on an annual basis.
Voluntary Commitment - In this model, people are asked to pay what they think is fair, given their participation and commitment to the community. Very often the congregation will give guidance about a sustaining amount - usually the total expense budget divided by the number of households. The biggest difference among congregations offering this model is the extent to which it is or is not promoted by the congregation as a selling point or acts as a de facto system in conjunction with a fixed dues or fair share model. Sometimes congregations in a particular geography will work together to adopt this model at the same time so that no one gains a perceived advantage.
Tiered Service - Members pay for different service levels depending upon the tier they choose. For example, different amounts are charged if a participant wants access to pastoral care or to religious school. Some congregations are also offering discounted membership for online only participants.
Mixed Model - Most congregations have a dominant model but maintain elements of other models as well. Congregations with fixed dues offer relief that is consistent with a voluntary commitment model or a fair share model. Most fair share and voluntary dues congregations also charge separately for religious school as a fixed tuition amount. Online only models are an example of a tiered system. Offering a discount for young adults within any of the above models also combines a tiered system within another model.
What's right for my congregation?
Switching dues models is not a quick fix to a revenue problem for your congregation. It requires planning and work to bring the congregation along with you.
There are a few questions that leaders ought to be asking when exploring dues models. Ultimately the choice depends on what kind of congregation you are trying to be, what you will be able to execute, and how much change you are willing to take on.
1. What kind of congregation do we want to be? Which dues model fits with our values and priorities?
Each of the models above assumes a different definition of fairness. Which is the dominant definition and what can you accept? For example, congregations with voluntary models are making a statement that fairness is defined by willingness to pay. These congregations need to accept the fact that even congregants with substantial means might not be willing to pay much if they aren't engaged. They may also find that many people join who engage very lightly and pay very little, so their congregation rolls swell, but the resulting economics and participation stays about the same. Congregations with fixed dues models will have to accept that some people will not join because they aren't willing to ask for a reduction. Every model has a tradeoff. Which ones are you willing to accept?
2. What can we execute well? There are three key success factors for any dues model, although the relative importance of each factor is different across the models.
Gratitude - every penny that congregants give or pay to your congregation should be thought of as tzedakah, in other words a philanthropic donation. People are no longer as likely to support or join Jewish organizations out of obligation; they need to see value and impact. So all giving is essentially voluntary and needs to be received with gratitude.
Transparency - people are likely to give more if they know how money is being spent. Congregations, therefore, should strive to provide members with an accounting of where the money is going. This means more than saying that our financial report is shared at an annual meeting. For small congregations with a single employee, usually a solo rabbi, it is challenging to be transparent and maintain confidentiality at the same time. And yet, it is not enough to expect good will. Many congregations have developed excellent graphics and 1-pagers that highlight how revenue is spent on the building, staff, and programming.
Engagement - because fewer people who do not normally attend are willing to fund the congregation, it is important to work on engaging a higher percentage of congregants in the life of the congregation in order to expect funding in return. Adopting a participant-centric mindset will help you to develop opportunities that attract people beyond the usual suspects.
If you are looking to change dues models to solve a revenue problem, you may want to start by assessing whether you can execute your current model more effectively by doing a better job in the three areas above.
3. How much change and how much risk are we willing to take on? Do we have ways to mitigate risk?
Changing dues models will require a process that goes beyond a simple announcement and letter explaining the new system. Moving towards more philanthropic models - fair share and voluntary - puts more pressure on the system to engage congregants ahead of the change. Moving to a tiered system requires helping congregants understand which tier is right for them. Making the changes means doing the work, or the performance of the new model won't meet expectations. Because changing models can be risky, congregations in the middle of such a change will often ask a set of congregants to contribute to a fund to guarantee a certain revenue point in the first few years. If the congregation hits revenue targets without needing the fund, the money is returned.
A final consideration for dues models is to view dues as one component or percentage of your revenue stream. It may make sense to focus on development as part of your overall revenue strategy.
If you'd like to take further steps, consider any of the following URJ opportunities:
If you are interested in reimagining membership and revenue in a network with other congregational leaders, please reach out to Rabbi Esther Lederman at elederman@urj.org.
Consider participating in the URJ's financial and operating benchmarking project, where you will be able to compare revenue numbers with other congregations of similar size. Contact Maxie Kalish for more information: mkalish@urj.org.
Sign up for the URJ's Culture of Philanthropy online course. For more information, contact Allison Gelman at ALGelman@urj.org or join the conversation in the URJ Tent in the Finances group or the Development group.
Related Posts
Image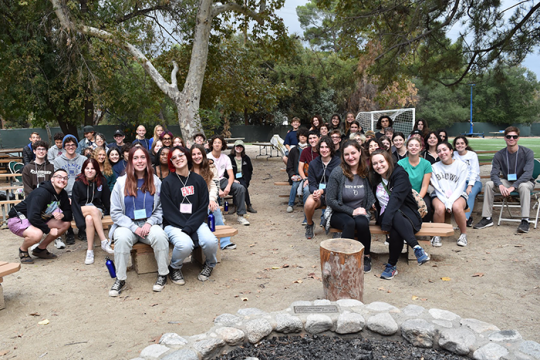 During the COVID pandemic in southern California, we saw our Jewish communities weaken. From our camp spaces disappearing to our teen youth groups (TYG) struggling, many of us stopped programming and decreased in membership, while a few of us thrived the best way we knew how - by joining forces. For us, as youth directors, advisors, and educators, we knew this was the way to keep teens inspired and engaged with one another.
Image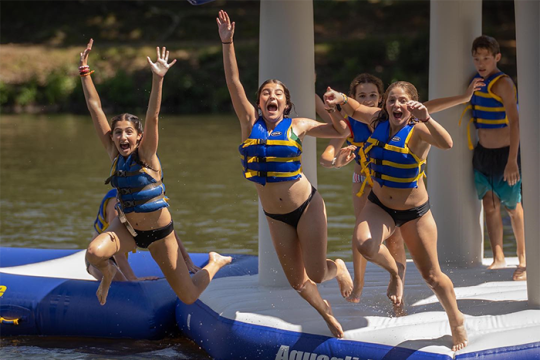 We are now solidly in the middle of camp season and our 3,000 dedicated staff are working to ensure that our campers are enjoying the friendship, smiles, ruach (spirit), growth, and love that are all part of the camp experience, while also keeping everyone safe and healthy.
Image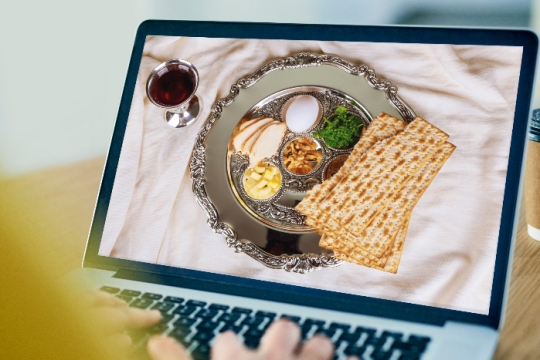 You already know how to host a beautiful, profound, and Jewishly meaningful seder. What you may not yet know, though, is how to re-imagine your usual traditions to incorporate digital content that will enliven this year's virtual rendition of your seder.