The Union for Reform Judaism (URJ) and the Anti-Defamation League (ADL) recently entered into a formal partnership in response to the question posed by URJ president Rabbi Rick Jacobs: "How are we going to respond to the uptick in acts of antisemitism and hate in a thoughtful, intentional, and effective way?"
On July 27, 2021, the two organizations co-hosted a webinar moderated by Barbara Weinstein (Director of the Commission on Social Action and Associate Director of the Religious Action Center), featuring Rabbi Rick Jacobs, Yolanda Savage-Narva (Director for Racial Equity, Diversity, Inclusion, URJ), Jonathan Greenblatt (CEO & National Director, ADL), and Carly Pildis (Associate Director of Community Engagement, ADL). You can watch the video of the webinar below and learn more about the URJ's partnership with ADL.
Antisemitism is a nuanced issue, a complex issue, and one that requires some sobriety. I believe it's really important for any historically oppressed and marginalized community to define the bigotry and oppression we face on our own terms. There's plenty of room for healthy internal Jewish community debate. But it's our history, our families, our stories, and ultimately our community on the line. And, therefore, we get to define how we experience and talk about antisemitism.
Identifying Antisemitism
I know it's antisemitism when I can draw a straight line from rhetoric to historic tropes that have been used for centuries to scapegoat, marginalize, and incite violence against Jewish communities. Under Jonathan's leadership, ADL has done an incredible job, creating resources and educational opportunities that address these dangerous tropes.
Antisemitism often functions as a conspiracy theory and when we see Jews being falsely blamed for societal ills and targeted as bloodthirsty, corrupt, hoarding wealth and power, as evil, as an all-powerful cabal, we know that language has the potential for devastating consequences.
Sadly, the same conspiratorial ideas about Jews have been remarkably persistent across our multiracial global Jewish story. Whether it's in North Africa, the Middle East, Europe, Latin America, or the United States or whether it's the Middle Ages or the Modern Age, the tropes really remain the same. And while the fight against antisemitism is markedly different across generations and geography, the bigoted lies that persist are easy to spot with proper education and training. And with that knowledge, we can begin to dismantle antisemitism and all of us will benefit. And I'm so proud to be a part of this partnership with the URJ that will give people the opportunity to have both that knowledge and advocacy components needed in the ongoing fight against antisemitism.
Jews at the Cross Section of Multiple Forms of Hate & Oppression
Historically oppressed and marginalized communities are grappling with rising hate. So, when we talk about solidarity in confronting this trend, we need to be mindful that so many members of the Jewish community are at that cross section of multiple forms of hate and oppression, including People of Color, LGBTQ Jews, and Jewish women. And we need to be careful when we talk about rising hate and taking action. This isn't just about being good friends and good citizens and good neighbors who live our values and seek justice. Although, of course, that's a part of it. It's also about standing up for members of our own community. So, you know, when we talk about rising violence against Asian Americans, as part of this racist and phobic response to the pandemic, we can't forget that includes Asian American Jews.
When we dive into this analysis, we just need to be careful that we take a really broad and inclusive view on who is Jewish and how hate threatens Jews. To fight hate in a holistic way, it's worth taking time to understand how hate manifests and how systemic oppression affects different communities, especially because we need to tailor our responses to those specific histories, structures, and problems. There is no silver bullet and no one size fits all approach to ending hate, which means we have to build effective coalitions that can learn from each other, understand how hatred manifests for our communities, and address these problems in sophisticated and effective ways.
While there's no one size fits all solution, we know that when we come together with real, non-transactional relationships, we can build something stronger than edifices of hatred and ultimately dismantle them brick by brick. And there are times when, despite our different histories, we can share policy solutions and stand together. We can effectively meet the challenge of hatred and hatred-related violence when we form coalitions that refuse to compromise on our core values.
Read further remarks by Rabbi Rick Jacobs, Yolanda Savage-Narva, and Jonathan Greenblatt, and watch the full video below.
Related Posts
Image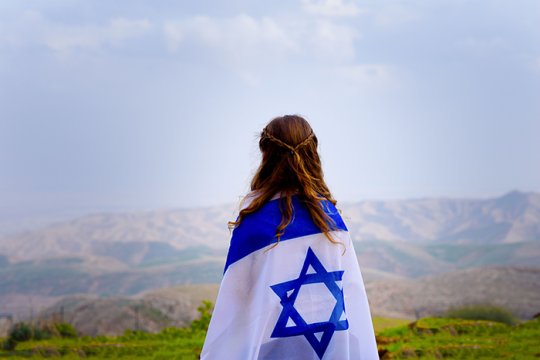 We stand with the people of Israel during these difficult and challenging days and pray for the safety and immediate release of all of the hostages. See our resources and actions you can take.
Image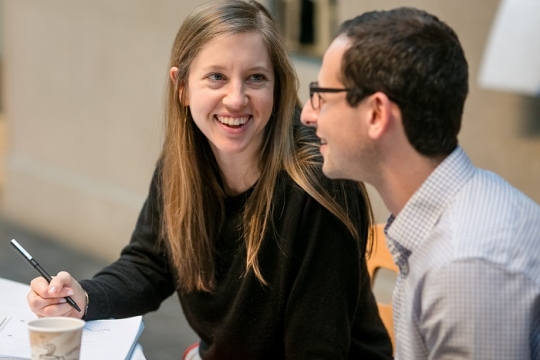 The guide below offers some frameworks and shared agreements for structured group conversation as well as some suggested questions.
Image
This summer, Rabbi Jeff Glickman and his wife, Mindy Glickman, volunteered to visit our smallest and most remote URJ congregations (those with 150 households or fewer) on their RV travels across North America.